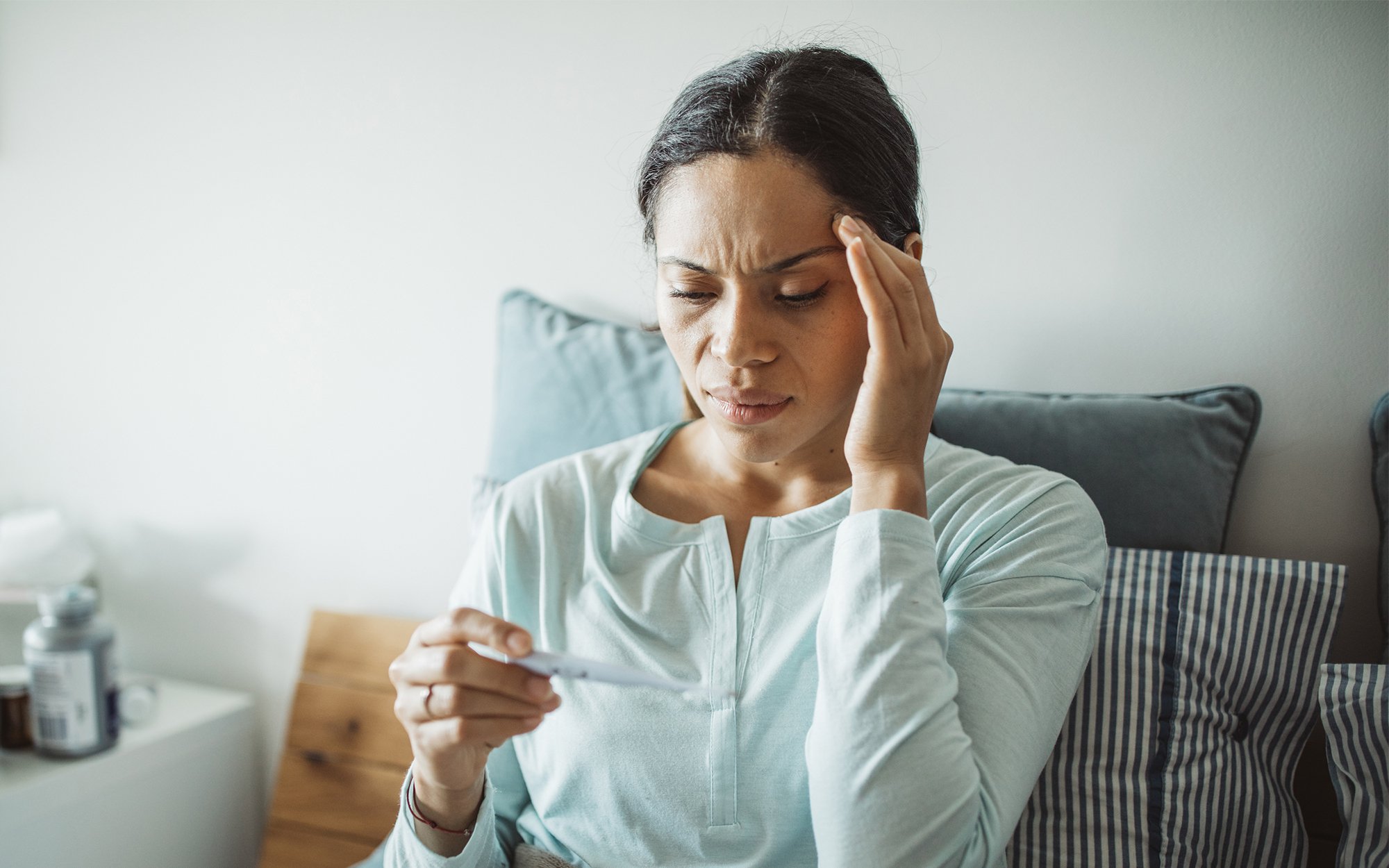 Updated April 1, 2020. This post will continue to be updated as more information is available.
The outbreak of COVID-19, the illness caused by the 2019 novel coronavirus known as SARS-Cov2, continues to be a global health challenge. As of March 31, 2020, the U.S. has thousands of confirmed cases of COVID-19.
There are many things we can do to help prevent the spread of COVID-19. Below, we've answered some of the most common questions our members have about how they can stay safe and healthy during this time.
How can I protect myself?
We recommend practicing good hygiene in the same way you would protect yourself from colds and the flu:
Wash your hands often with soap and water for at least 20 seconds, and if soap and water aren't available, use an alcohol-based hand sanitizer.
Avoid touching your eyes, nose, and mouth with unwashed hands.
Avoid close contact with people who are sick. Close contact is considered more than a few minutes within 6 feet of a sick person or direct contact like kissing or sharing utensils.
Stay away from work, school or other people if you become sick with respiratory symptoms like fever and cough.
Cover your cough or sneeze with a tissue, then throw the tissue in the trash.
Clean and disinfect frequently touched objects and surfaces daily
Practice social distancing, avoiding crowded places or group events, or working from home if teleworking is an option for you.
If you are sick, you should stay home unless absolutely necessary, and wear a facemask while around other people and before entering a provider's office if you have one. If you are not sick, you do not need to wear a mask unless you are caring for someone who is sick. Face masks are in short supply and should be saved for caregivers and people with upper respiratory symptoms.
Should I be tested for coronavirus?
You might have heard that access to COVID-19 testing has been expanded. As of March 27, 2020, testing capacity is still limited and testing criteria is largely determined by local and state health departments. While One Medical is now able to test for COVID-19 in some of our clinics, testing must be recommended and coordinated by a One Medical provider, and our testing capacity is limited by the processing capabilities of our lab partners.
Based on the latest CDC guidance and given the limited testing capacity available, we recommend prioritizing testing for those at highest risk, as detailed below. This includes the following:
Hospitalized patients
Healthcare workers
Patients in long-term care facilities
Patients 65 and older
Patients with underlying health conditions
First responders
...and have either of the following symptoms:
Fever
Cough or shortness of breath
While testing was previously recommended for someone who has been in direct close contact with a confirmed case of COVID-19, or for those who have recently traveled to an area of a known outbreak, that criteria is beginning to become less relevant as outbreaks emerge across the U.S.

These recommendations will continue to change as we learn more about the virus.
I think I'm at risk and want to get checked. What should I do?
If you are experiencing symptoms of COVID-19, we first recommend self-isolating to help prevent the spread. If you may benefit from testing, we recommend contacting our 24/7 virtual care team or your local department of public health to discuss self-monitoring with public health supervision. If you do meet criteria for testing, our team will help you find the best local designated testing center, depending on testing availability and your ability to safely get to a testing center.
To protect yourself and others, please avoid coming to a One Medical office or other healthcare facility unless directed to do so by your healthcare provider. Only a limited number of healthcare facilities in the US are currently equipped to test for COVID-19. We're working closely with local departments of public health and can assist in directing our members to the best care facility in their area for testing.
If you do not meet the criteria currently required to be tested by the CDC, One Medical's virtual care team is here to provide a care plan based on your symptoms, stay in close contact throughout your recovery and reevaluate needs for testing if your condition changes.
How is COVID-19 transmitted?
The virus that causes COVID-19 is passed through coughing, sneezing, close personal contact such as touching or shaking hands, or touching a surface with the virus on it and then touching the eyes, nose, or mouth without washing hands. In short, it is passed along like a cold or flu.
What are the symptoms?
The symptoms of COVID-19 can range from none at all to severe breathing difficulty. Fever and cough are the most common symptoms, whereas shortness of breath is rare but indicates a more serious form of the illness. There have also been reports of patients losing sense of smell and taste during the course of a COVID-19 infection, though it is not part of the recommended testing criteria. Symptoms may appear between 2 to 14 days after exposure. Thus far, the vast majority of people affected have mild symptoms and fully recover.
I don't have symptoms but am at higher risk for viral infection. What should I do to reduce my risk?
People over the age of 65, those who are pregnant, or on medications that weaken the immune system (such as chemotherapy or immunomodulators) are at higher risk of infection and complications of infection. If you fall into one of these categories, we recommend that you keep enough supplies at home to reduce unnecessary trips into public, avoid crowds, and avoid unnecessary travel. Especially if there is an active COVID-19 outbreak in your area, you should stay home as much as possible to minimize your risk of exposure.
Should I avoid traveling?
In response to the COVID-19 outbreak, the U.S. Department of State has issued travel advisories for several countries and as of March 31, the White House is discouraging any nonessential travel.The CDC also recommends travelers, especially the elderly and those with compromised health avoid cruise travel, as cruise ship passengers are at increased risk of person-to-person spread of infectious diseases.
For more information, check out our other coronavirus-related content here or see the latest from the CDC or WHO.
The One Medical blog is published by One Medical, an innovative primary care practice with offices in Boston, Chicago, Los Angeles, New York, Phoenix, Portland, the San Francisco Bay Area, Seattle, and Washington, DC.
Any general advice posted on our blog, website, or app is for informational purposes only and is not intended to replace or substitute for any medical or other advice. The One Medical Group entities and 1Life Healthcare, Inc. make no representations or warranties and expressly disclaim any and all liability concerning any treatment, action by, or effect on any person following the general information offered or provided within or through the blog, website, or app. If you have specific concerns or a situation arises in which you require medical advice, you should consult with an appropriately trained and qualified medical services provider.