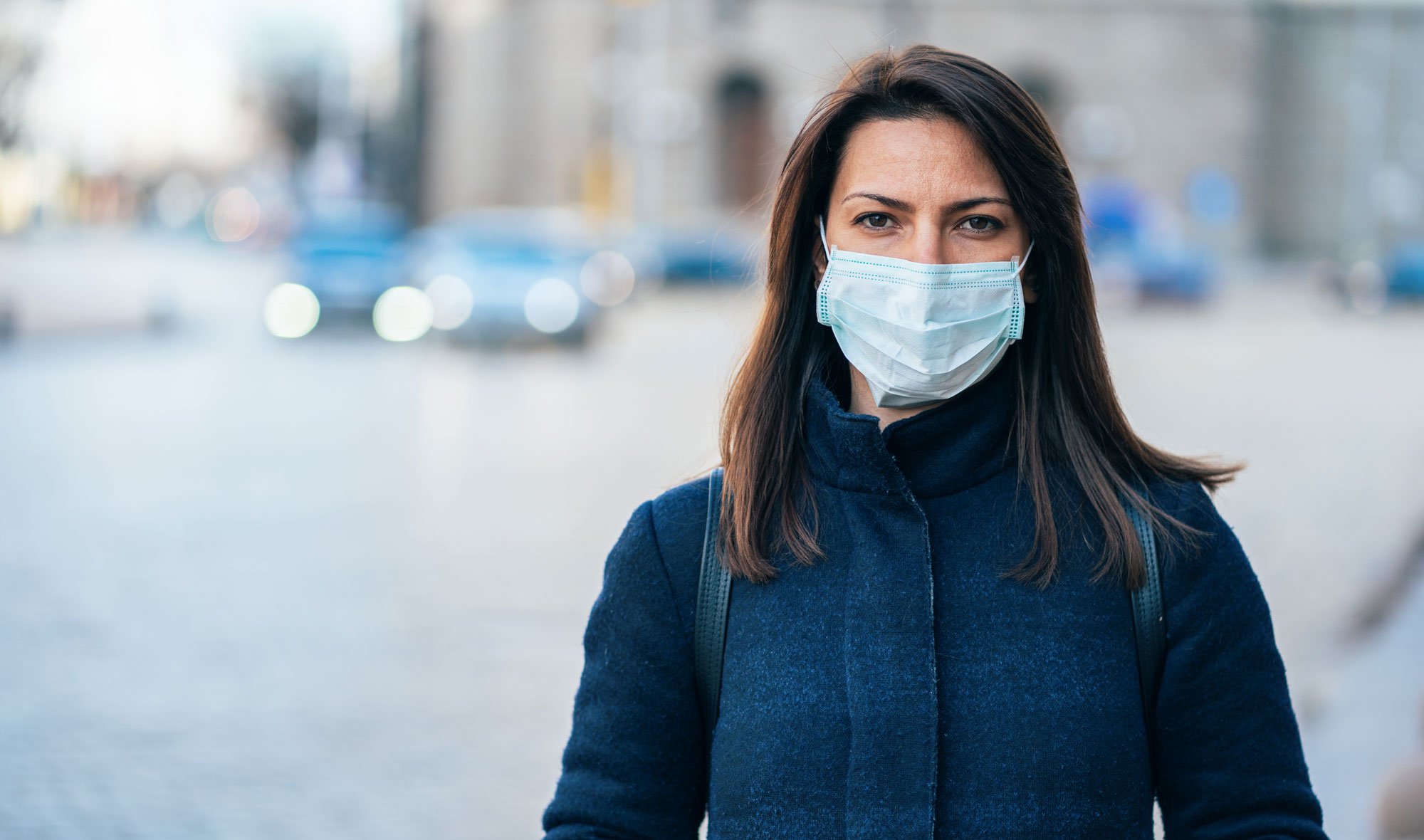 Over the past month, local government and public health officials have been divided over the use of masks to prevent the spread of Covid-19. Some cities have urged community members to wear masks while in public, while others have been less outspoken. Likely you've seen people wearing masks in the grocery store or when out on a walk. Some may have made their own masks at home. If you're confused about who should wear a mask and when, you're not alone. Here's what you need to know about face masks and Covid-19:

Masks 101
There are three common types of masks we hear about - N95 respirator masks, surgical or "loop" masks, and homemade masks. N95 respirator masks are designed to form a seal around the user's nose and mouth and use a special synthetic fabric to filter out at least 95% of the very small particles in the air, including the coronavirus. These masks are a vital component of the personal protective equipment (PPE) healthcare workers need to care for sick patients, along with eye protection, gowns and gloves. Surgical, or "loop" masks, are looser fitting, held on to the user's face by loops that go over each ear. These are the types of masks you see portrayed on medical shows like Grey's Anatomy or ER. They are typically used for medical procedures to protect others from any germs the wearer may spread and also are needed for the safety of healthcare workers. Finally, many people have taken to making their own masks out of fabric, scarves, bandanas, and other materials, though their effectiveness is unclear.
Why has there been so much debate over masks?
First, due to the shortage of N95 respirator and loop masks in many parts of the US, there is concern that in some areas - New York City and New Orleans in particular - encouraging the general population to wear masks could lead to hoarding and exacerbate the shortage, putting our healthcare workers at risk. Due to the shortage, many cities are calling on residents, schools, and businesses to donate any unused N95 or surgical masks to their local hospitals.
Additionally, there is concern among public health officials that the use of masks could give users a false sense of security, potentially leading to decreased adherence to social distancing and handwashing recommendations. The CDC asserts that masks should only be an additive preventative measure rather than a substitute. Ill-fitting homemade masks also run the risk of limiting air flow or fitting improperly, leading to the user having to touch their face frequently to adjust them. And though the face and mouth are covered by masks, the eyes still remain vulnerable to the virus.
Should I be wearing a mask?
If you are a healthcare worker or caring for someone with suspected or known Covid-19 infection, the answer is a strong yes. Masks are also recommended if you are infected with Covid-19, or have common symptoms of an infection but haven't been tested for the virus, and you will be around other people. You may also be asked to wear a mask if you are a patient in a waiting room or another part of a healthcare facility, even if you do not have symptoms.

For everyone else, the CDC recommends wearing cloth face coverings when entering public spaces like grocery stores or public transit centers. This is to slow the spread of the virus and prevent those who have the virus and don't know it from transmitting it to others. The public health agency has emphasized however, that medical masks, including N95 and surgical masks, should be reserved for healthcare providers and other medical first responders.

It is important to remember that these masks do not offer 100% protection. While wearing a mask or face covering, you should continue to practice social distancing and follow recommended preventative measures like hand washing to protect yourself against the virus.
How can I make my own mask?
As little data is available to support the effectiveness of homemade masks, there is not yet one recommended best design. The CDC does, however, offer some tips to keep in mind when making your own mask. According to the public health agency, cloth face coverings should —
fit snugly but comfortably against the side of the face
be secured with ties or ear loops
include multiple layers of fabric
allow for breathing without restriction
be able to be laundered and machine dried without damage or change to shape
You should wash your mask routinely depending on the frequency of its use, using a washing machine if possible. If it's disposable, throw it away after use. It's also important to be mindful when removing your mask, to not touch your eyes, nose, or mouth. You should wash your hands immediately after touching it. For instructions on how to create your own mask, please see the CDC website.
The One Medical blog is published by One Medical, an innovative primary care practice with offices in Atlanta, Boston, Chicago, Los Angeles, New York, Orange County,Phoenix, Portland, San Diego, the San Francisco Bay Area, Seattle, and Washington, DC.
Any general advice posted on our blog, website, or app is for informational purposes only and is not intended to replace or substitute for any medical or other advice. The One Medical Group entities and 1Life Healthcare, Inc. make no representations or warranties and expressly disclaim any and all liability concerning any treatment, action by, or effect on any person following the general information offered or provided within or through the blog, website, or app. If you have specific concerns or a situation arises in which you require medical advice, you should consult with an appropriately trained and qualified medical services provider.