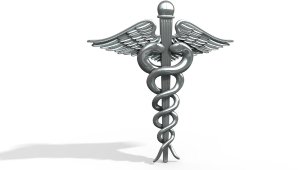 One of my favorite things about working for a One Medical Group is getting to know all our different providers; from our MDs to our naturopaths to our osteopaths. They may have different backgrounds, but they all share the same goal of delivering exceptional care to our patients.
Recently, I sat down to interview one of our osteopathic physicians, Dr. Carrie Bowler. Carrie has been with One Medical Group for four years, and started with us in San Francisco before recently moving to New York City.
Lauren Pollini: What's a DO? And what's the difference between a DO and an MD?
Carrie Bowler: A DO is a Doctor of Osteopathic Medicine. We're trained similarly to MDs. We go to medical school and residency, and we're board certified.
LP: How does this affect the way a DO approaches patient care?
CB: It really varies. Some DOs don't practice any differently than an MD. But others, like myself, do what is called Osteopathic Manipulation Treatment (OMT). OMT involves placing your hands on the patient with the intention of releasing tension and restrictions. This allows the body to function optimally.
LP: Can you tell me more about OMT? What exactly do you do with your hands?
CB: It's a cross between massage and chiropractic work. It's more specific than a massage and generally more gentle or subtle than a chiropractor, although in rare instances it can involve "cracking."
LP: Can you give me an example of why you would do OMT on a patient?
CB: There are so many examples. But let's say a patient comes to me with a sinus infection. In addition to examining the patient, I might apply gentle pressure and manipulate to certain areas of the upper back, neck, and head to help release tension and encourage the sinuses to drain more readily. This gives the patient some immediate relief and encourages quicker healing.
Another example could be that a patient complains of chest pain and, after a thorough examination, it's determined that the pain is a musculoskeletal–not a cardiac–issue.
I would put my hands on the patient's ribcage and spine and make sure the vertebrae and ribs are in line. Then I might do an adjustment. It could be subtle or more vigorous to relieve the tension. The patient would walk out the door feeling much better than if he simply took an anti-inflammatory.
LP: Is there any condition or ailment that osteopathic manipulation is particularly suited to resolve?
CB: It really depends on the patient and the complaint. I've used OMT for everything– even high blood pressure. It depends if the root of the problem is in the musculoskeletal system, and also if the patient is open to it. Some people don't like being touched, so OMT isn't really right for them.
I've found it particularly effective at treating stress, anxiety, and gastrointestinal issues. I also love doing OMT with pregnant women. There's a lot of upper and lower back pain when you're pregnant that can be addressed through manipulation.
I never offer OMT as the only treatment plan for someone. We address lifestyle issues like diet and exercise, and I also try to empower people by teaching techniques they can do at home by themselves like applying heat, self-massage, or guided imagery.
LP: What made you want to be a DO?
CB: I really enjoy working with my hands and I also wanted to do something that would help people. This seemed like the perfect fit.
LP: Changing the subject slightly – I know you're a really active person and a very healthy eater. What's your favorite healthy activity?
CB: Yoga and hiking. I don't get to go hiking as much now that I live in New York. But I've been walking through Prospect Park a lot recently and it's great. You can't hear cars or see buildings, so it really feels like you're in nature.
LP: What's your favorite yoga pose?
CB: Pigeon is a good one. It's a great hip opener and hip flexor stretch. Something that is complicated enough on its own, but you can make it harder if you want to.
LP: How about your favorite snacks?
CB: Too many! I love kale. It's delicious, crunchy, and you can prepare it all kinds of ways. I also love sweet potatoes – I snuck one before you came in here!
LP: You're such a healthy eater. How did that start?
CB: A few years ago I started noticing that what I ate affected how I felt, both physically and mentally. So I started paying more attention to what I put in my body. And then I started reading a lot of books about nutrition, which is a really fascinating subject to me. Eating well is a habit – once you start weaning yourself off things like sugar and caffeine, it's hard to go back. And other things start to taste better.
LP: Like sweet potatoes?
CB: Exactly! You don't need a cookie – you can have a sweet potato!
The One Medical blog is published by One Medical, a national, modern primary care practice pairing 24/7 virtual care services with inviting and convenient in-person care at over 100 locations across the U.S. One Medical is on a mission to transform health care for all through a human-centered, technology-powered approach to caring for people at every stage of life.
Any general advice posted on our blog, website, or app is for informational purposes only and is not intended to replace or substitute for any medical or other advice. 1Life Healthcare, Inc. and the One Medical entities make no representations or warranties and expressly disclaim any and all liability concerning any treatment, action by, or effect on any person following the general information offered or provided within or through the blog, website, or app. If you have specific concerns or a situation arises in which you require medical advice, you should consult with an appropriately trained and qualified medical services provider.