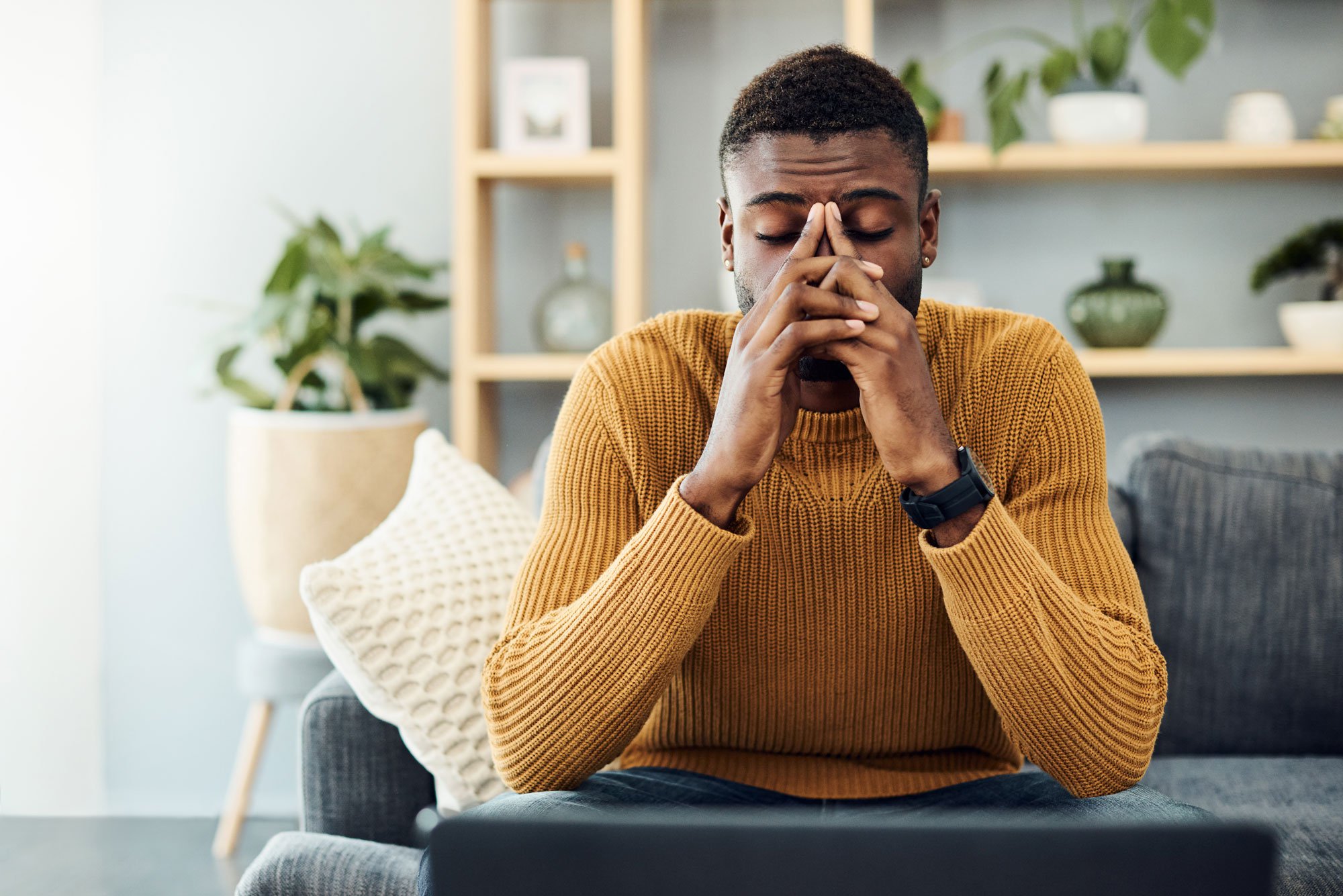 Updated April 1, 2020.

As local governments and health authorities look to curb the spread of Covid-19, more and more people throughout the U.S. are being told to stay home and practice social distancing. Likewise, those who are sick or have tested positive for Covid-19 are further limiting their social contact through self-isolation. While such measures may protect our physical health, it's important to also consider the impact of isolation on our mental health. Being separated from friends, family, and colleagues may trigger feelings of loneliness, anxiety, anger, restlessness, stress, and even depression. But just as we are protecting our immune system, it's equally important to prioritize self-care at this time. Here's how you can take care of your mental health while in social isolation:

1. Keep busy — Have a household project you've been putting off or been too busy to get around to? Now's your chance! Organize your closet or put together that bookshelf that's been sitting in the corner. You might even consider learning a new language or trying a new hobby, like cooking or knitting. We recommend checking out sites like Skillshare, where you can easily learn how to write a memoir, chop like a professional cook, do graphic design, or create electronic music! Many sites, like MasterClass, Class Central and Scholastic are even offering free or discounted virtual classes during this time.

2. Go on a digital detox — While it's important to stay up to date on the latest public health announcements, too much news consumption can increase feelings of stress and anxiety. If endless scrolling leaves you feeling overwhelmed, try setting aside regular time in the morning or afternoon to check your newsfeed and give yourself a time limit. Many social media platforms even allow you to set such parameters with their apps.

3. Pick up a book — Although watching TV can be an easy way to pass the time, reading or listening to audiobooks can stimulate your imagination and give your anxious brain a nice reprieve from reality. Research shows that reading for just six minutes can lower your blood pressure and ease tension in the muscles. Can't find a bookstore open near you? Try audiobook sites like Audible or the app for your local library (this app is the one for San Francisco).

4. Communicate with others as much as possible — While physical contact may be limited right now, there are several ways to stay in touch with friends and family. Try to still connect with your friends and family through video chat or phone calls. Host a virtual "happy hour" or "coffee break" with one of your co-workers. We recommend even setting up recurring calendar invites for FaceTime check-ins with friends and family, as it can be hard to connect around everyone's busy schedules. You don't need to talk about the quarantine or Covid-19, and in fact it might be a good idea to keep that part of the conversation to 5-10 minutes and the rest of the time talk about other things.

5. Make a schedule — Studies show that following a routine can increase productivity, boost happiness levels, and help ward off depression. Even though you may not be heading into school or the office right now, it's important to still follow a regular schedule. Having set wake up and shower times, as well a normal meal schedule, can keep you feeling accomplished and energized while in isolation.

6. Practice good hygiene — If you are feeling well enough, continue your regular self-care. By that, we mean, keep showering and getting dressed in real clothes. While lounging in pajamas with messy hair is fine at first, it is going to start feeling depressing. You don't need to wear a suit inside, but get out of your sweats.

7. Stay Active — Just because you've been told to stay home doesn't mean you need to stop exercising. Exercise can help reduce elevated cortisol or stress levels, as well as trigger the release of endorphins, boosting your overall happiness. If you're missing your regular gym time or exercise classes, several companies like Peloton, Down Dog and CorePower Yoga are offering free or discounted classes for the time being. Even walking up a few flight of stairs, or having a dance party in your apartment can be helpful. Move your body!

8. Practice mindfulness —  It's important to remember that quarantine is not a punishment but actually a form of altruism. Focus on the fact that you are doing the right thing by staying home and preventing further spread of the virus and that those around you are grateful for what you are doing, even if they don't say so in so many words. Right now, Headspace is offering their meditation app for free to healthcare providers but is also great for others.

9. Get some Vitamin D — If you're able to, get outside and soak up some sun. Vitamin D plays a vital part in regulating your mood, as well as strengthening the immune system. Consider sitting out on your porch, balcony, or backyard. If you don't have a private outdoor space, even sitting by a sunny window can help.

10. Eat well — It's easy to neglect your nutrition when you're stuck indoors or not feeling well. When it comes to managing your anxiety, however, a balanced diet is vital for your health. As we usually recommend, focus on eating fresh, unprocessed, whole foods in order to maintain a strong immune system.
Still struggling with self-isolation? Our 24/7 virtual care team is here to help. Learn more about how One Medical can support you with coronavirus and all other mental health related concerns here.
The One Medical blog is published by One Medical, a national, modern primary care practice pairing 24/7 virtual care services with inviting and convenient in-person care at over 100 locations across the U.S. One Medical is on a mission to transform health care for all through a human-centered, technology-powered approach to caring for people at every stage of life.
Any general advice posted on our blog, website, or app is for informational purposes only and is not intended to replace or substitute for any medical or other advice. 1Life Healthcare, Inc. and the One Medical entities make no representations or warranties and expressly disclaim any and all liability concerning any treatment, action by, or effect on any person following the general information offered or provided within or through the blog, website, or app. If you have specific concerns or a situation arises in which you require medical advice, you should consult with an appropriately trained and qualified medical services provider.