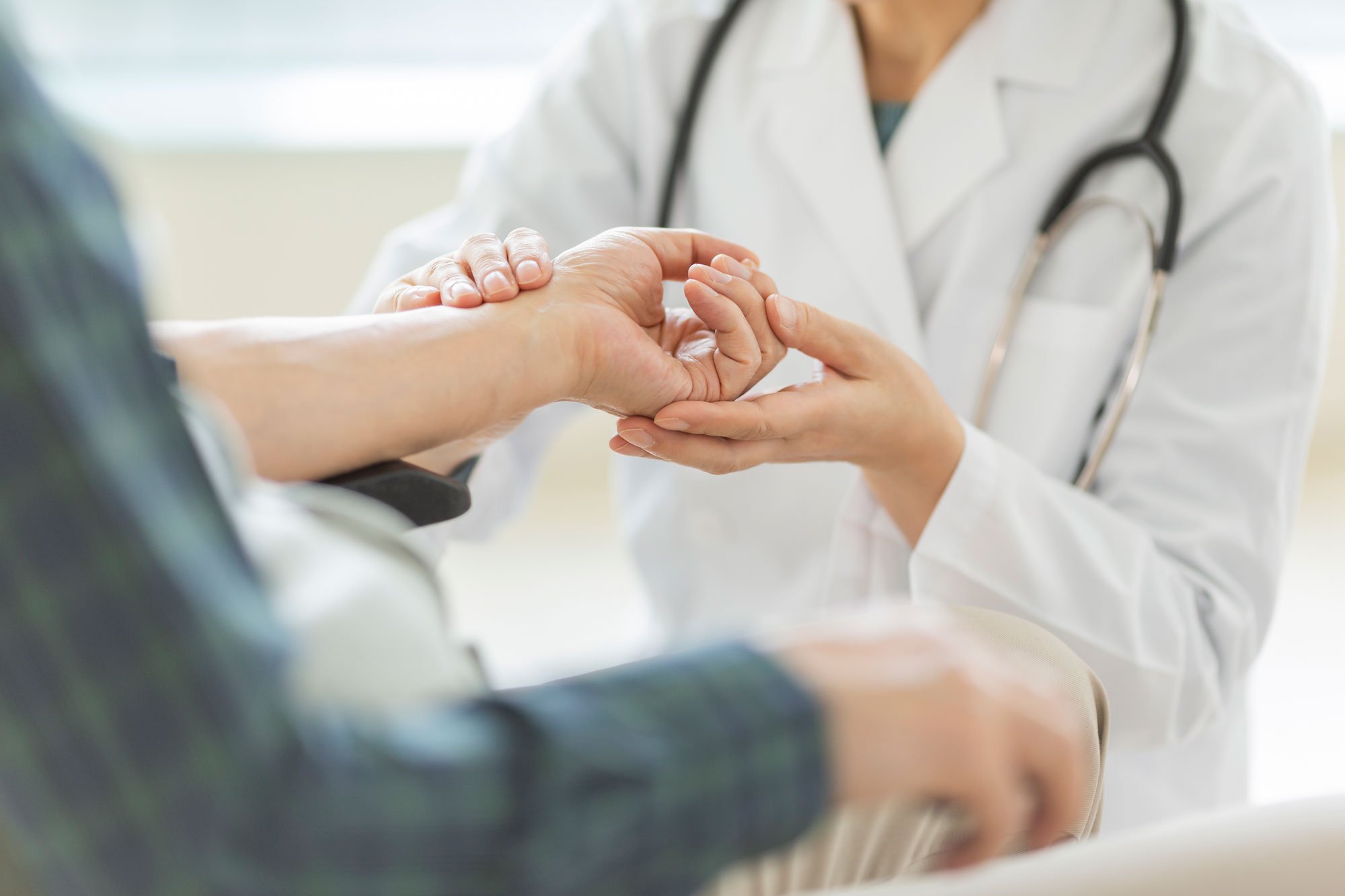 Thanks to shows like Grey's Anatomy and ER, most people recognize "MD" as a term for medical professionals. But it's not the only title you'll hear in a medical office. At One Medical, our members see a wide of range of health experts, including MDs, DOs, NPs, and PAs. And while their licenses may differ, each plays a vital role in our system of care. Here's how each provider can contribute to your health:
MD & DO
While "MD" is often used interchangeably with "doctor", not all physicians share the same degree. MD, for instance, refers specifically to a doctor of medicine, who is trained in allopathic medicine. These physicians are trained in recognizing disease and treating them with evidence based therapies (medication, surgery, etc). It's what's most commonly recognized as traditional, Western medicine.
DOs are doctors of osteopathic medicine. Like MDs, DOs are trained in recognizing and treating disease. Like all of our providers, DOs consider the whole person, mind and body, when treating and diagnosing illnesses. Additionally, they go through 200 extra hours of osteopathic training, through which they learn how illnesses affects the musculoskeletal system and how to relieve pain through manipulating the muscles, bones and joints of the body.
At One Medical, you will receive exceptional, patient centered care from both types of doctors with a personalized approach to your health. They each complete 4 years of medical school, followed by at least 3 years of clinical residency, and are licensed through the same state medical boards. Additionally, all of our physicians are experts in primary care and can treat a wide variety of conditions.
NP & PA
Other than physicians, there are several other health experts who can assist in your primary care. Both nurse practitioners (NPs) and physician assistants (PAs), for instance, hold advanced medical degrees and can diagnose diseases, prescribe medications, and initiate treatment plans.
An NP is a nurse with a graduate or doctorate-level education in nursing. The philosophy of their training is anchored in the patient-centered model of care , valuing the beliefs and concerns of the person receiving care and collaborating with them to prevent disease and promote health. NPs can specialize in a variety of medical areas, such as pediatrics, family medicine, and women's health, and can use their skills in both primary care and specialty practices.
PAs follow a medical training model focused on disease pathology and physiological systems, similar to MDs but for 2-3 years instead of 4 and they do not enroll in a residency program after they have graduated. PAs are taught a broad range of medical topics like physicians and will often pick a concentration to focus on during their training and beyond. Both NPs and PAs can work in primary care or specialize in other areas of medicine, such as acute care, adult health, family health, pediatric health, mental health, surgery, and women's health.
Working as a team
It's important to understand that an effective primary care office runs well because of the deeply collaborative efforts of MDs, DOs, PAs, and NPs all working together. At One Medical, we're committed to providing real life care. And that means every member of your primary care office is critical to making sure we attend every facet of your health and well-being. All of our providers have the expertise to see patients as primary care providers and will collaborate with our primary care experts throughout the country to ensure that you receive the best care possible.
Still have questions about who to select as your primary care provider? Give us a call and we'll be happy to help you make a decision tailored to your needs.
The One Medical blog is published by One Medical, a national, modern primary care practice pairing 24/7 virtual care services with inviting and convenient in-person care at over 100 locations across the U.S. One Medical is on a mission to transform health care for all through a human-centered, technology-powered approach to caring for people at every stage of life.
Any general advice posted on our blog, website, or app is for informational purposes only and is not intended to replace or substitute for any medical or other advice. 1Life Healthcare, Inc. and the One Medical entities make no representations or warranties and expressly disclaim any and all liability concerning any treatment, action by, or effect on any person following the general information offered or provided within or through the blog, website, or app. If you have specific concerns or a situation arises in which you require medical advice, you should consult with an appropriately trained and qualified medical services provider.