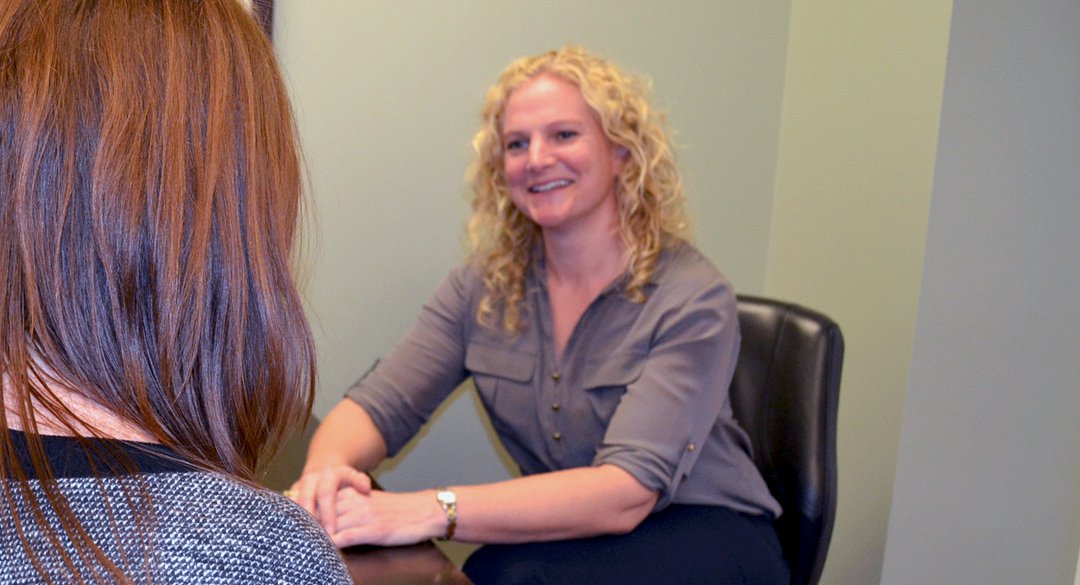 There are nearly 200,000 nurse practitioners (NPs) practicing in the US, and The American Association of Nurse Practitioners (AANP) has made it an annual tradition to recognize and bring awareness to the incredible work these providers do by celebrating National Nurse Practitioner Week.
One Medical is proud to have many NPs practicing in our offices throughout the country. They are an integral part of our medical staff, and yet many patients are confused about the services NPs are able to offer.
We'd like to make things a little less mysterious, so here are answers to five common questions about NPs, with insights from some of our very own team members.
Why would I see an NP?
Just as you might consult an MD or a physician assistant (PA) for any number of reasons, you can see an NP for just about any issue that falls under the umbrella of primary care. NPs are trained in all aspects of primary care, including diagnosis, treatment, prevention, education, and medication prescription and management. Although NPs can practice independently, the NPs at One Medical work in collaboration with each other as well as the MDs and PAs who comprise our clinical teams.
Incidentally, many NPs also come to the profession after working in other disciplines, which often gives them a unique perspective on patient care. One Medical's Kristen Nelson, FNP, for example, built wells in the Peace Corps and championed international public health-focused grants before going to nursing school. "That background gives me a different set of skills I often apply in my work as an NP," she says.
What is an NP?
An NP is a nurse with a graduate or doctorate-level education who is qualified to treat patients without the direct supervision of a medical doctor. The core curriculum includes an emphasis on disease prevention and health management. This focus on patient education may appeal to patients seeking extra guidance. "We spend a lot of time listening," says Jerusalem Makonnen, FNP-C. "And we create an environment that's collaborative, where each patient is a partner in his or her care."
NPs are licensed in all 50 states and the District of Columbia and must practice under the rules and regulations of the state in which they are licensed. They can work in a variety of settings, ranging from hospitals to private practices, nursing homes, schools, emergency rooms, and public health departments.
What kind of training do NPs have?
Education requirements can vary slightly depending on the specialty, but all NPs complete either a master's or doctoral degree program that includes didactic and clinical coursework, after becoming licensed as a registered nurse.
"Most NPs have many years' experience working as registered nurses prior to completing a master's degree," says Lauren Bosin, FNP. "This gives us a unique perspective on caring for patients in various states of illness — and wellness!"
Master's programs in nursing generally take two to three years to complete and typically include coursework in areas including health promotion, nursing theory, pharmacology, and pathophysiology. Doctoral programs include the DNP (Doctorate of Nursing Practice) and the PhD (Doctorate of Philosophy) and can take anywhere from three to six years to complete, depending on the track. Doctoral degrees allow students to learn more advanced practices and can also qualify graduates to be teachers in nursing.
In addition to completing post-graduate degrees, NPs must renew their licenses every two years and show proof of completing continuing medical education credits. At One Medical, we also require our NPs to be nationally certified, which is similar to a board certification for MDs.
What kinds of services do NPs provide?
NPs provide all of the following primary care services:
Examining and assessing patients
Diagnosing and treating acute issues and chronic conditions like high blood pressure and diabetes
Prescribing medications and other treatments
Initiating and managing overall care
Providing counseling
Educating patients on disease prevention and healthy lifestyle choices
What do all the different letters attached to "NP" mean?
You might be confused by the variety of letters that can precede the traditional "NP" credential. NPs can specialize in a variety of areas, and they typically select a specialization during their master's or doctorate programs.
Specialty areas include acute care, adult health, family health, gerontological health, neonatal health, oncology, pediatric health, mental health, and women's health. Here are the four most common credentials:
NP: A generic licensing title for a nurse practitioner.
FNP: Family nurse practitioners are trained in caring for people across the lifespan, with emphasis on children, pregnant women, and adults.
ANP: Adult nurse practitioners are trained in caring for adults (14 and up).
WHNP: Women's health nurse practitioners specialize in women's health.
Still have questions about who to select as your primary care provider? Give us a call and we'll be happy to help you make a decision tailored to your needs.
The One Medical blog is published by One Medical, a national, modern primary care practice pairing 24/7 virtual care services with inviting and convenient in-person care at over 100 locations across the U.S. One Medical is on a mission to transform health care for all through a human-centered, technology-powered approach to caring for people at every stage of life.
Any general advice posted on our blog, website, or app is for informational purposes only and is not intended to replace or substitute for any medical or other advice. 1Life Healthcare, Inc. and the One Medical entities make no representations or warranties and expressly disclaim any and all liability concerning any treatment, action by, or effect on any person following the general information offered or provided within or through the blog, website, or app. If you have specific concerns or a situation arises in which you require medical advice, you should consult with an appropriately trained and qualified medical services provider.