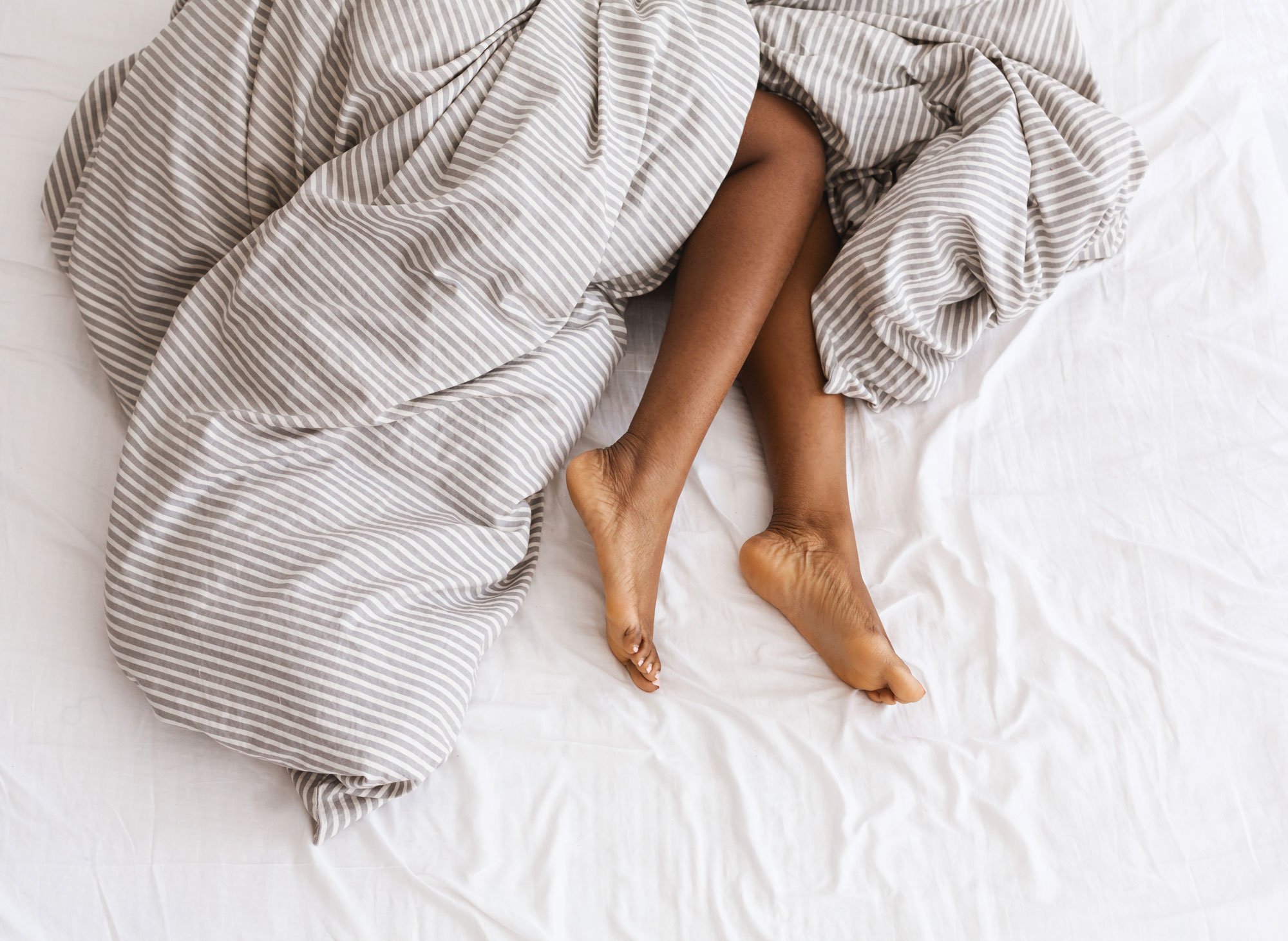 Clinical Editors: Megan Dodson, PA-C and Navya Mysore, MD

When it comes to conversations about sex in the context of healthcare, people often think of sexually transmitted infections (STIs), sexual dysfunction, or maybe even sexual assault care. And while all these topics are critical in the scope of overall wellness, one subject that's often overlooked in discussions of sexual health is pleasure. The feel-good aspect isn't just fun; it can be a fundamental part of the sexual experience. And for many people, masturbation (i.e. stimulation of the genitals) can be a critical tool for safe self-exploration, confidence building, and overall improved well-being.
"There are a myriad of both physical and mental health benefits that come from masturbating," says One Medical provider Christine Boyer, PA-C, AAHIVS. "Research has shown that masturbation can reduce stress, help with sleep, improve self-esteem and body image, relieve menstrual cramps and muscle tension, and promote prostate health." Boyer also adds that masturbation has been shown to strengthen the muscles of the pelvic and anal areas, which can prevent or improve sexual dysfunction.
Why is masturbation healthy?
Many of the benefits of masturbation can be attributed to the way the practice — along with other sexual activies that lead to sexual pleasure or orgasm — trigger the release of certain hormones and chemicals involved in the pleasure-reward center of the brain. For example, masturbation has been shown to promote the release of oxytocin, aka the "love" hormone, which can support positive social interaction and behaviors associated with happiness, as well as serotonin, which can boost mood and induce feelings of happiness.
Aside from the physical and psychological benefits, Boyer says self-exploration can help individuals figure out their preferences and what they find pleasurable. "Masturbating is also a great way for you to figure out what you like sexually," she says. "You can experiment with where you like to be touched, how much pressure feels good, and pace. Learning what leads you to have an orgasm on your own can make it easier to have one with a partner, because you can tell or show them what feels good."
Exploring and identifying what incites pleasure isn't just about sex, either — according to Boyer, becoming more at ease with your body can deepen your relationship to yourself and your partner, laying the groundwork for important practices and conversations for the future. "When you're comfortable with sex, your body, and talking to your partner, you're more likely to feel comfortable protecting yourself against STDs and unintended pregnancy," she says.
Is it normal to masturbate often?
While masturbation may not be as taboo of a topic as it was decades ago, it's still not a particularly mainstream subject — and that's something Boyer wishes would change. She says the biggest point she wants to underscore is that masturbation is "totally normal and natural" and there's no "right" or "wrong" way to go about it.
"Some people worry that they may be masturbating too much, but there isn't a 'normal' amount to masturbate," Boyer says. "Everyone is different and some people masturbate more often than others — maybe every day or even more than once a day — while other people masturbate maybe once a week, once every few weeks, or every now and then. And some people never masturbate, and that's also fine."
While that may be reassuring to most, some may still be wondering if their masturbation habits are a bit too far outside those general guidelines. "The only time to consider if you may be masturbating 'too much' is if it is getting in the way of fulfilling your responsibilities — like your work, your social life, or your family commitments," Boyer says. "If that is happening, talk with your provider who can determine the best next steps which may be having you speak to a therapist or ruling out an underlying medical condition."
How do you learn to masturbate?
While masturbation may occur naturally in some, others have to learn what feels good for them. "Luckily we live in the age of the internet, so there is a lot of information and tips out there for beginners or anyone with questions about masturbation," Boyer says. "When it comes to any health information online, my biggest recommendation is to make sure you are using a reputable source." Boyer says that a few sites she likes for sexual health and masturbation-specific information include online birth control support network, bedsider.org, and OMGyes, a site specifically dedicated to the science of women's sexual pleasure.
And while some individuals find they're most comfortable exploring their bodies with their own hands, others prefer stimulation from sex toys. All forms of masturbation are perfectly normal, according to Boyer, but there are some general safety guidelines to be aware of regarding items like vibrators and dildos.
"When it comes to toys, it is always best to use sex toys that are specifically made to be sex toys — especially if you're putting them inside your body," Boyer adds. "Homemade or improvised sex toys might not be safe to use and can cause serious harm if they break or if they get stuck inside the body." Learn more about how to safely use sex toys here.
Have more questions about masturbation or your sexual health? Our primary care team is here to help. At One Medical, we aim to provide exceptional care designed around you and your unique health needs. Sign up today to book a same or next day appointment — in person or over video — through our app.
The One Medical blog is published by One Medical, a national, modern primary care practice pairing 24/7 virtual care services with inviting and convenient in-person care at over 100 locations across the U.S. One Medical is on a mission to transform health care for all through a human-centered, technology-powered approach to caring for people at every stage of life.
Any general advice posted on our blog, website, or app is for informational purposes only and is not intended to replace or substitute for any medical or other advice. 1Life Healthcare, Inc. and the One Medical entities make no representations or warranties and expressly disclaim any and all liability concerning any treatment, action by, or effect on any person following the general information offered or provided within or through the blog, website, or app. If you have specific concerns or a situation arises in which you require medical advice, you should consult with an appropriately trained and qualified medical services provider.