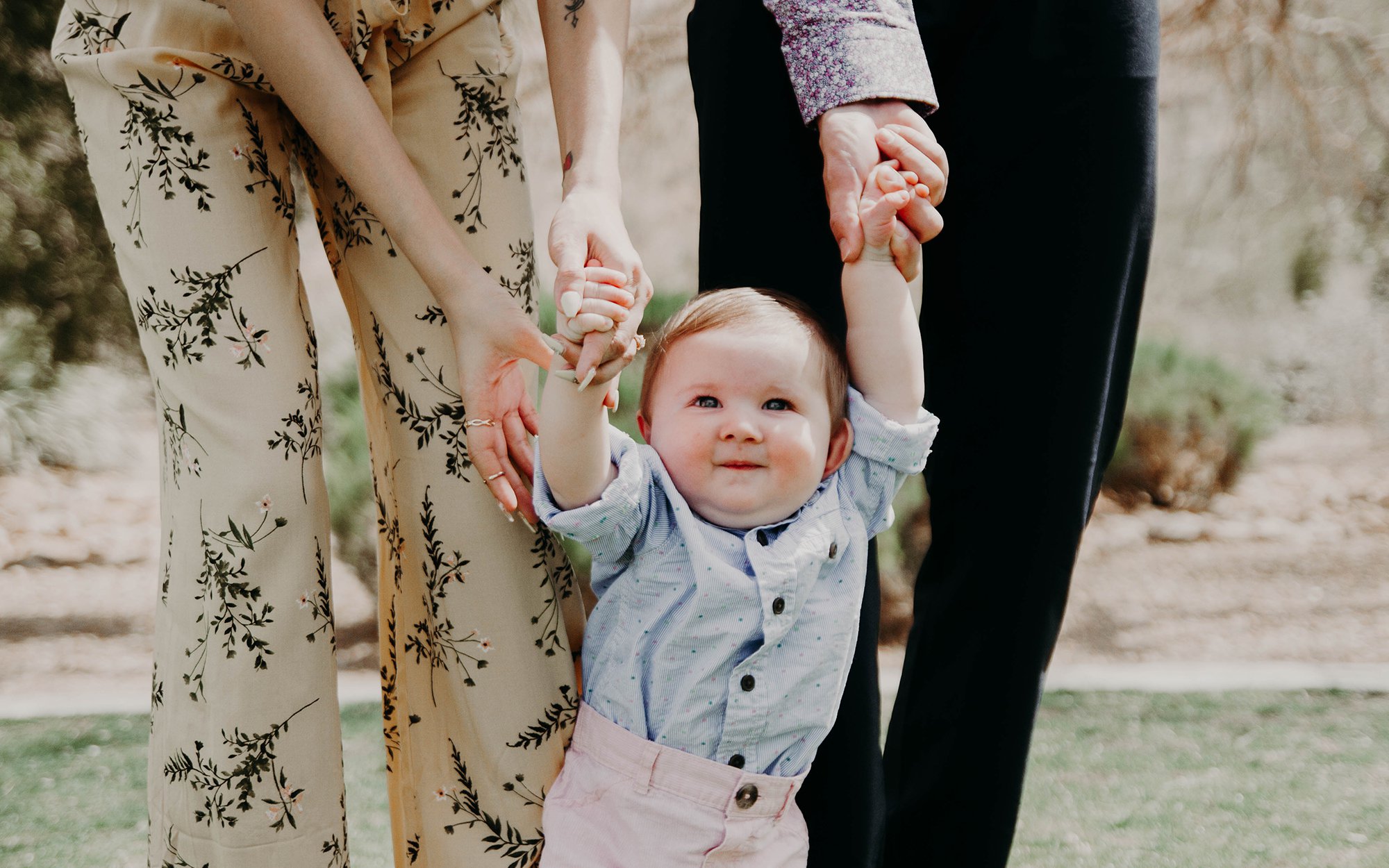 Much to the chagrin of many first-time parents, there is no single go-to guide on how to raise healthy babies. For most new moms and dads, the pediatrician's office becomes a much-needed source of education, support, and guidance — but how are parents to know whether they've landed with the right provider? Getting to know your child's physician is an important first step in a stellar healthcare experience, and making sure you jive with their practice style, care philosophy, and overall personality is essential.
So how do you figure out where to start? We've compiled common questions pediatricians encounter and put some of One Medical's pediatricians and family medicine providers to the test.
"What is your practice style?"
"A parent might be interested in how aggressive a provider likes to be, vs. watching and waiting. Does the provider refer out often, or take care of issues by themselves in the office?" - Yasmin Nibbe, MD.
Why this is important: Every provider has a different style in how they practice. It is important that the provider's care and communication style aligns with you as a parent so you can both get on the same page about important health topics.
"What is the pediatrician's philosophy around vaccines?"
"I strongly recommend the routine vaccine schedule recommended by the Centers for Disease Control and Prevention (CDC). I engage parents in conversation about the specific concerns they have about vaccines. I know that parents want to make the best decision for their child and so I know it's important to present them with all the valid information needed to make those decisions." - Sarit Silver, MD.
Why this is important: With the rise of preventable childhood illnesses, such as the recent measles outbreak, you want to make sure your pediatrician has a strong vaccine policy that will prevent your child from catching a preventable illness both in and out of the doctor's office.
"Does my baby need a pediatrician or can my whole family see one provider?"
"I like to describe what we do as family physicians and how it's nice to get to know the whole family. We often will see patients as a family as it helps us have a more clear picture of the overall physical/mental/emotional dynamic of the family that can contribute to the overall wellness of a newborn." - Juliette Mandel, MD.
Why this is important: Pediatricians specialize in kids but family medicine providers can care for the whole family. Both are great options. By speaking with your provider, you can work together to figure out what type of provider is best for you and your child.
"What if my baby needs care and you're not available?"
"I find that a lot of parents are concerned about what they do when the office is closed — how do they access care on the weekends or after hours? It's reassuring for our patients to know that they have access to video visits/Virtual Medical Team 24 /7, every day of the year! I am so proud that we can provide this awesome service." - Yasmin Nibbe, MD.
Why this is important: We can't expect your child's personal pediatrician to be available 24/7 so it is important to know who will be caring for your child when their doctor is out. Emergencies happen, both small and large, and it's good to know the team who is backing your pediatrician up.
"How can I play a role in my baby's health?"
"I like to share with new parents at the meet and greet that they are the best possible mom and dad for this child and we are here to help support you on the journey of parenthood in a way that makes sense for your family." - Juliette Mandel, MD.
Why this is important: Being a parent is hard and it can feel overwhelming at times. Your child's pediatrician will be your go to health coach for your child's healthcare needs, so it's important to ask how you can best be involved in keeping your child healthy and happy.
"What advice do you have on helping my child to sleep?"
"A baby's sleep affects the entire family, so while we put baby's needs first, I take into account what the parents need too. Is the parent a night owl who doesn't need much sleep and has a flexible daytime schedule, or do they leave the house at 5 am to commute and feel like they can't perform at work? Does Mom have postpartum depression or anxiety and need sleep for her mental health? I work with families to meet their sleep goals in a way that's consistent with their parenting style." - Sarit Silver, MD.
Why this is important: Sleep is vital! Sleep comes at a premium for parents so it is important to know that your pediatrician is looking out for you too.
"What if I want to minimize the amount of medication my child is prescribed?"
"Parents want to do what is best for their child. If they have questions about the safety of vaccines, for instance, I try to answer them with the best evidence available. Sometimes, parents are hesitant to give medication — antibiotics, for instance. If this is the case, I will work with the parents to address their concerns and come up with a plan that will work for all involved." Margaret Chapman, MD, MS, FA.
Why this is important: Having a provider that is flexible and willing to work with your priorities is helpful in creating the best treatment plan for your child. By establishing trust in one another early on, you can feel more reassured your pediatrician has your child's best interests in mind, even if it doesn't match your ideal preferences.
"What makes the One Medical Kids experience unique?"
"I love being a One Medical pediatrician! Having practiced in more traditional pediatric offices, the differences at One Medical are clear to me. There is more time during visits to get to know families. Our Nurture Room and family-friendly office design provide everything parents need — a quiet place to breastfeed, family restrooms, and plenty of stroller parking. One Medical pediatric patients' experiences are as warm and welcoming as they are for our adult patients. For instance, having toys and books in the waiting room and exam rooms puts children at ease and keeps them occupied while I talk to parents. My go-to is a toy doctor's kit that kids play with while I examine them — it really empowers them to 'use' the same instruments I do!" Margaret Chapman, MD, MS, FA.
Ready to find a provider for your little one? One Medical's family practices offers pediatric services in select San Francisco Bay Area, New York, and Phoenix offices. Visit www.onemedical.com to learn more.
The One Medical blog is published by One Medical, a national, modern primary care practice pairing 24/7 virtual care services with inviting and convenient in-person care at over 100 locations across the U.S. One Medical is on a mission to transform health care for all through a human-centered, technology-powered approach to caring for people at every stage of life.
Any general advice posted on our blog, website, or app is for informational purposes only and is not intended to replace or substitute for any medical or other advice. 1Life Healthcare, Inc. and the One Medical entities make no representations or warranties and expressly disclaim any and all liability concerning any treatment, action by, or effect on any person following the general information offered or provided within or through the blog, website, or app. If you have specific concerns or a situation arises in which you require medical advice, you should consult with an appropriately trained and qualified medical services provider.