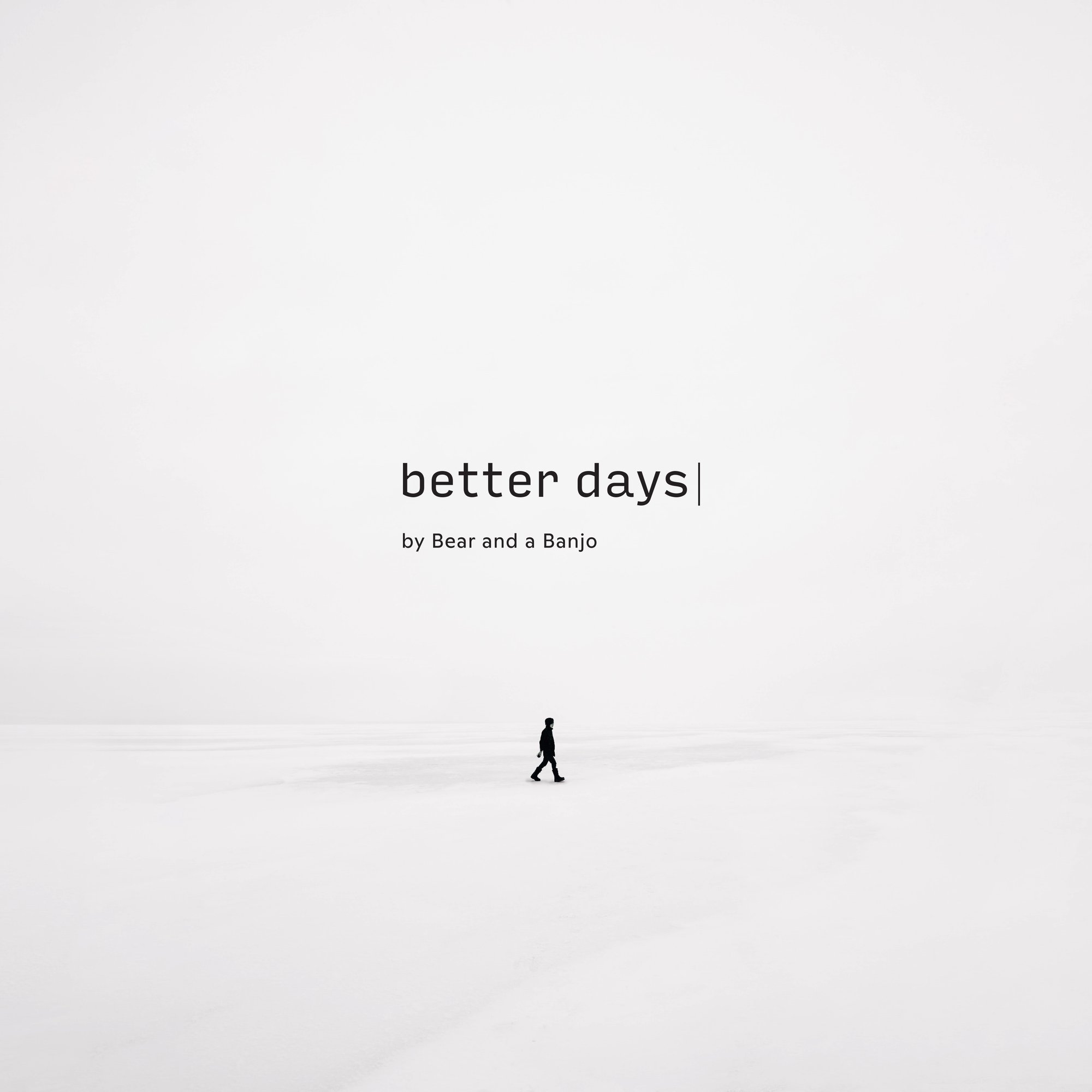 "Do you ever feel stuck like I do?"
While 1 in 5 adults in the United States experiences mental health issues, less than five percent of people are screened for depression during their primary care process, according to the American Psychiatric Association. The problem with that type of care is that it leaves many people who are struggling with depression and anxiety undiagnosed and untreated.
Mental health is primary care
We believe mental health is a vital part of primary care and when providers partner with their patients to promote whole-person wellness, it can be revolutionary. Talking openly and honestly about these topics eliminates the stigma around mental health and leads to better, more comprehensive, holistic healthcare.
Shedding light on mental health through song
To raise awareness around this important issue, One Medical teamed up with it's media agency, Giant Spoon, media partner iHeartMedia and its new iHeartRadio Original/Jingle Punks production "Bear and a Banjo" musical podcast with Dennis Quaid, to release a song entitled "Better Days." The song was created by four-time Grammy winner Jason "Poo Bear" Boyd (Justin Bieber's main songwriting collaborator) and "Jingle Jared" Gutstadt, the musicians behind the feature songs for "Bear and a Banjo." Here's just a snippet of the song's lyrics:
"Do you ever feel stuck like I do?"
"Feeling like I miss myself."
"It's like I've reached the point of no return."
"Feeling too ashamed to ask for help."
With over 200 anonymous internet posts about mental health, , Boyd and Gutstadt worked with One Medical, Giant Spoon and Goodby Silverstein Partners to create a song that reminds people facing mental health issues, such as depression and anxiety, that they are not alone. The mission resonates deeply with the work our providers do every day.
360° care, available 24/7
Our team is committed to treating the whole person, inclusive of both physical and mental health, and has implemented a mental health screening system with the goal of being able to appropriately diagnose and treat 100 percent of adult patients suffering from depression or anxiety.
"Often times, people are smiling through their daily lives while on the inside they're actually struggling," said Michael Richardson, M.D., a One Medical provider who treats members for mental health on a regular basis. "I hope this song will allow people suffering from depression to not feel alone and empower them to reach out to others for help."
So whether you're currently coping with a mental health issue, you've struggled in the past, or you have someone in your life you want to support, here are four reasons from Dr. Richardson why talking openly and honestly about mental health is so incredibly important:
Mental health issues can affect anyone at any stage of life and normalizing that fact can help cut down feelings of isolation.
"You have CEOs, top-level executives that think that they're all alone and no one else feels this way, when really the person I saw beforehand expressed the same exact feelings," Richardson says. "Depression and anxiety are so prevalent. What I try to do is make sure people don't feel that they're alone and that they understand how common it is to feel this way, and that there are people there to help them."
Being open and honest about mental health helps educate friends and family members and empowers them to provide meaningful support.
"I hope this song will allow people suffering from depression to not feel alone and empower them to reach out to others for help," Richardson says. "But what I really hope this song accomplishes is to help people who aren't depressed connect with their loved ones to see if they are, because they may just be waiting for your to ask."
Being real about mental health can help lift the veil on the social-media-perfect illusions we see everyday.
"Social media has a very profound impact on our health in a lot of ways, both positive and negative," Richardson says. "It's our way of being connected with everyone instantly. And that can be concerning, because we're always connected, but also often feeling very much alone. When we see posts on Instagram or Facebook, we're often seeing someone's best foot forward. We're seeing them smile on vacation in the Bahamas, and we don't really see the struggles that they're going through. Whereas when you're interacting with a person face to face, you can read their body language and really connect with how they're actually doing emotionally. So social media in a way is isolating us even further, even though we can connect with someone just by the touch of a button."
Talking about mental health makes it easier and more likely for primary care providers to identify issues earlier, which can lead to earlier treatment and relief.
"Mental health is primary care," Richardson says. "A lot of people don't realize that. Many times people come to me for some other kind of concern, like a mole or knee pain. And then they say, 'You know what? I've also been feeling really stressed. Can you connect me with a psychiatrist?' And I usually say, 'Well, I can. I absolutely can. But do you want to talk about it right now?' And they're surprised to know that, yes, I can talk to them about their emotions 'You do that?" I go, 'Yeah. We do that.' And we talk about how they're feeling, how they're doing in their life. If needed, we'll always connect patients with a therapist, or medication if things are more severe. But a lot of what I do is just mental health."
If you're ready to talk to a health provider about your mental health, or if you're concerned about someone in your life, the providers at One Medical are here to listen and help. Learn more about our mental health care here or book an appointment today.
Make sure to catch Bear and a Banjo on iHeartRadio, and hear "Better Days" on the album from creators Poo Bear, Jingle Jared, Dennis Quaid, and more.
The One Medical blog is published by One Medical, a national, modern primary care practice pairing 24/7 virtual care services with inviting and convenient in-person care at over 100 locations across the U.S. One Medical is on a mission to transform health care for all through a human-centered, technology-powered approach to caring for people at every stage of life.
Any general advice posted on our blog, website, or app is for informational purposes only and is not intended to replace or substitute for any medical or other advice. 1Life Healthcare, Inc. and the One Medical entities make no representations or warranties and expressly disclaim any and all liability concerning any treatment, action by, or effect on any person following the general information offered or provided within or through the blog, website, or app. If you have specific concerns or a situation arises in which you require medical advice, you should consult with an appropriately trained and qualified medical services provider.