The care you know, with great new benefits
We're excited to announce Dr. Mariya Dmytriv-Kapeiak has joined One Medical. Dr. Dmytriv will continue caring for her patients at her new office at 1640 N Damen Ave – just over a mile from her old office at Midwest Health.
Dr. Dmytriv's patients can join One Medical for just $50 — normally a $199 annual membership fee, which includes benefits like 24/7 Video Chat at no extra cost, an easy to use app, and more.
What this means for you
Good news: Dr. Dmytriv can continue to be your primary care provider.
You'll still get the great care you know and love from Dr. Dmytriv plus some new benefits.
More access to care

Being a One Medical patient means you can see any One Medical provider if Dr. Dmytriv isn't available — at your home office, one of our 8 Chicagoland offices, or 125+ offices nationwide.

New member benefits

Joining One Medical comes with benefits like 24/7 virtual care and an easy-to-use app for scheduling appointments, requesting prescriptions, messaging your care team, and more.

Seamless transfer of records

When you join One Medical, we'll transfer your records for you. If you choose to transfer your care to a new doctor and don't join One Medical, you can easily request your medical records here.
Thank you
We will be in contact with you shortly
Don't wait, join today!
Joining now ensures your health records are in the system and visible to Dr. Dmytriv and other One Medical providers — so if you need care unexpectedly, we're ready. You'll also get priority access to Dr. Dmytriv's schedule, your prescriptions and lab needs will be easier to fulfill, and you'll start getting proactive primary care reminders in the app.
Join today and pay only $50 for your first year with code MARIYA.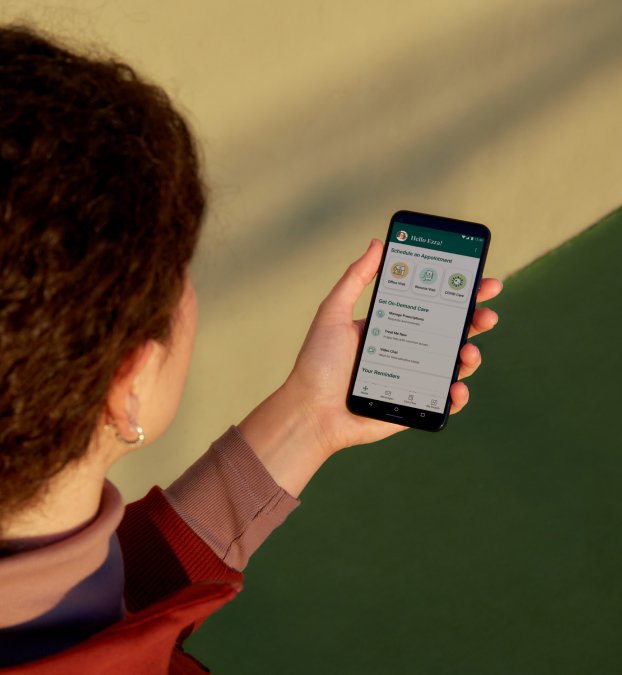 Membership gives you access to benefits like:
24/7 on-demand care with Video Chat at no extra cost
Easy booking of same/next-day appointments in the app
In-app prescription requests and renewals
Messaging with your provider in the app
Experts to help navigate the healthcare maze
Online access to your health summaries and care plans
We accept insurance
Dr. Dmytriv will continue taking insurance (including Medicare) — you can find a list of Chicago insurances accepted here.
Before seeking care, we recommend you contact your insurance carrier to make sure that you're in network. Our Group NPI is 1336709112.
"One Medical's mission closely aligns with mine, and I'm confident that with their resources and scale I'll be able to bring even more benefits and value to my patients"
Dr. Dmytriv
Any questions?
We're here to help — just give us a call at 1.888.ONE.MED1 or email ma@onemedical.com
Get the care you know with all the great benefits of One Medical