Home
Blog
News
Welcoming Iora Health: Transforming Healthcare for Every Stage of Life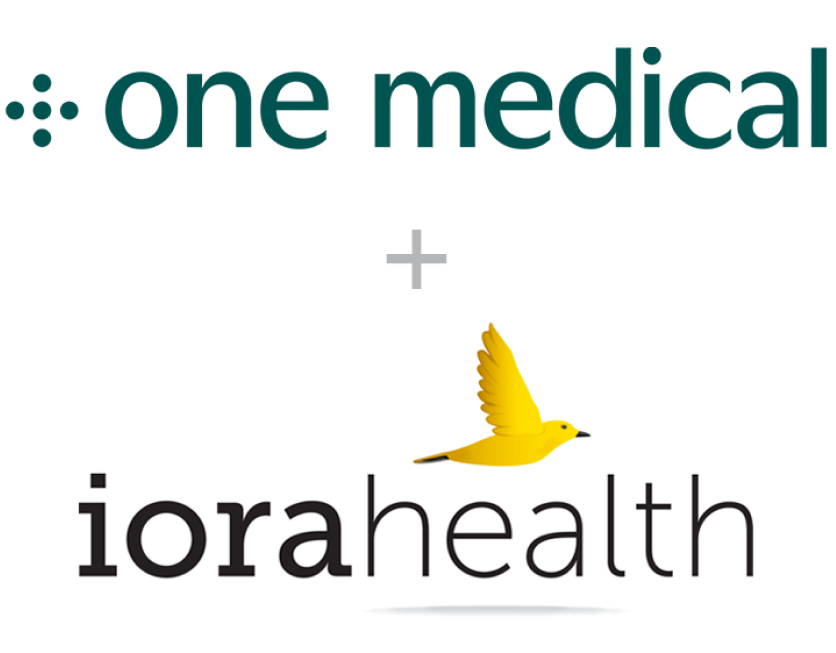 Today we are delighted to welcome Iora Health into One Medical! One Medical has completed the acquisition announced this past June of Iora Health, a human-centered, value-based primary care organization with built-for-purpose technology focused on serving the Medicare senior population. Together, we are further positioned to deliver better health, better care, and lower costs across every stage of life.
One Medical will extend its reach from children and adults to even more seniors, across 28 existing and announced combined geographies encompassing approximately 40% of the U.S. population. Iora will further our reach to the senior population, representing roughly 17% of the U.S. population, which is projected to grow to roughly 22% by 2050. Our demonstrated ability to delight and attract members, enable improved health outcomes, reduce the cost of care, and simultaneously deliver results for multiple key stakeholders will now be further extended to a growing population.
One Medical and Iora are closely aligned with mission-driven cultures focused on our members and patients, built-for-purpose technologies supporting our care models, and best-in-class teams including premier salaried providers, technologists, and supportive staff. We both believe that transforming the legacy healthcare system requires a modernized human-centered and technology-powered approach that addresses the needs and frustrations of multiple key stakeholders--consumers, employers and payers, providers, and health networks. With our aligned cultures and models, we will further advance our impacts together.
We are grateful to so many as we embark on this next step of our journey to transform healthcare. To our members and patients, we are thankful for each of you, and grateful that you allow us into your lives. To our employer and payer partners, we look forward to partnering to further engage with employees and beneficiaries, helping them improve health outcomes and supporting them in balancing work and personal lives and reducing the cost of care. For our health network partners, we look forward to further coordinating care across a continuum of settings to help patients navigate the complexity of care, and to deliver better results for all. To our dedicated team of providers, technologists, and staff who show incredible passion and perseverance every day, we look to continue making this the best team environment in which to modernize healthcare.
Once again, a warm welcome to Iora Health upon joining One Medical! Together, we can transform healthcare at greater scale for every stage of life.
The One Medical blog is published by One Medical, a national, modern primary care practice pairing 24/7 virtual care services with inviting and convenient in-person care at over 100 locations across the U.S. One Medical is on a mission to transform health care for all through a human-centered, technology-powered approach to caring for people at every stage of life.
Any general advice posted on our blog, website, or app is for informational purposes only and is not intended to replace or substitute for any medical or other advice. 1Life Healthcare, Inc. and the One Medical entities make no representations or warranties and expressly disclaim any and all liability concerning any treatment, action by, or effect on any person following the general information offered or provided within or through the blog, website, or app. If you have specific concerns or a situation arises in which you require medical advice, you should consult with an appropriately trained and qualified medical services provider.