Home
Blog
News
Expanding to its 8th market, One Medical announces Seattle opening on May 17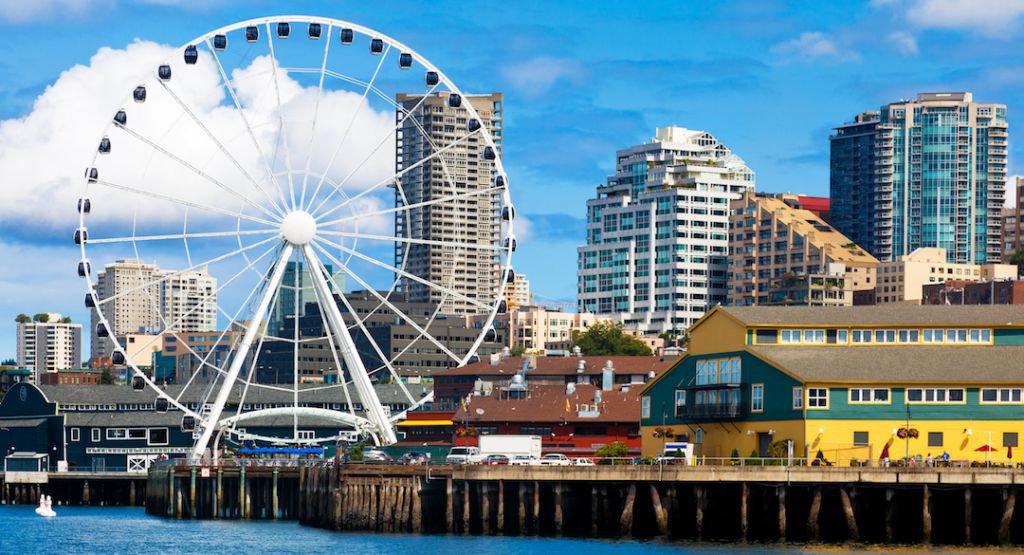 One Medical, the membership-based primary care practice on a mission to transform healthcare, takes another step toward delivering high-quality primary care to all with the opening of our first Seattle-area office on May 17. After opening 12 offices in 2016 and another four already in 2017, the addition of our new Downtown Seattle location at 1600 7th Ave. marks One Medical's 57th office, 21st city, and eighth metropolitan market.
Why Seattle
Expanding into Seattle is a natural fit for One Medical – and not only because it was the top-requested next city by our patients. Our founder and CEO, Tom Lee, MD, grew up in the Seattle area and graduated from the University of Washington School of Medicine. A few early frustrating experiences practicing medicine motivated his desire to create a transformative new primary care model – one that puts the patient at the center of care, while allowing doctors to practice primary care the way it was intended.
At One Medical, that manifests with longer and same-day appointments that start on time; convenient, comfortable offices and on-site labs; tech tools like virtual care offerings; and intelligent, empathetic providers who develop lasting relationships with their patients and partner with them to achieve the best health outcomes. When practiced right, primary care is one of the most effective and lowest-cost types of healthcare. We've built a patient-centered, technology-enabled practice that helps us attract world-class physicians passionate about making a difference with their patients, because they're able to deliver care in a more fulfilling, effective way.
"I've been looking forward to bringing One Medical to Seattle. In addition to growing up here, I received my medical training at the University of Washington School of Medicine, which originally inspired me to specialize in primary care," said Dr. Lee. "Knowing the importance of quality and service to residents of the Puget Sound area, I know One Medical's technology-enabled primary care model will particularly resonate with this community."
We work closely with our clinicians on office design to create environments that are relaxing and comfortable – which helps create more effective, meaningful appointments. We also partner with local artists to reflect the local culture and environment. Our Downtown Seattle office features a wood canopy ceiling, evoking the rainforest canopy of the Pacific Northwest, and a unique light installation made up of 206 fiber optic lights – an homage to Seattle's area code and the number of bones in the human body – that local Seattle lighting manufacturer Graypants helped us design. We also commissioned a pair of local Seattle artists, Kelda Martensen and Ryan Molenkamp, to produce work for our newest office.
One Medical will also be expanding to Bellevue's Lincoln Square this summer to further our goal of providing care to the entire 3.8 million residents of the greater Seattle metro.
Creating Healthier Workforces
One Medical also enables companies to offer add primary care services as a health benefit for their employees. In less than three years, more than 1,000 employers have partnered with us to invest in the health of their workforce. Several companies in Seattle and Bellevue have already added One Medical to their health benefits packages as founding enterprise members. These companies are showing their commitment to helping their workforces stay healthier with improved access to preventive medicine and urgent care – both of which help reduce sick days. Because our offices are conveniently located and appointments start on time, it's easy for employees to make time for their health.
Our Membership Model
At launch, One Medical's introductory annual membership fee for Seattle will be $149. As a membership-based primary care practice, our low annual fee gives members access to our suite of services rarely covered by insurance, including multiple options for virtual care, in-app prescription renewals, and other time- and money-saving features. These unique benefits help members forge deeper relationships with their primary care providers, while also ensuring fast delivery of care. Seattleites can now sign up by visiting onemedical.com, and Seattle-Bellevue area employers can learn more about adding One Medical to their employee benefits by visiting onemedical.com/enterprise.
About One Medical
One Medical is on a mission to transform healthcare. A membership-based primary care practice, our offices and mobile app are the first place to go for everything about your health. By combining world-class providers and unique, technology-enabled approach to care and connection, we're focused on getting to know you. Because we believe the better we know you, the better we can treat you. Our hundreds of thousands of members have access to nearly 60 primary care offices in 8 regions around the country. For 10 years, members have been joining individually or through their employers, making One Medical the fastest-growing independent primary care group in the US and earning us recognitions including Fast Company's Most Innovative Company in Health in 2017. It helps that our founder and CEO, Tom Lee, MD, is a Harvard-trained physician himself. To learn more, visit onemedical.com (for individuals) or onemedical.com/enterprise (for employers).
The One Medical blog is published by One Medical, a national, modern primary care practice pairing 24/7 virtual care services with inviting and convenient in-person care at over 100 locations across the U.S. One Medical is on a mission to transform health care for all through a human-centered, technology-powered approach to caring for people at every stage of life.
Any general advice posted on our blog, website, or app is for informational purposes only and is not intended to replace or substitute for any medical or other advice. 1Life Healthcare, Inc. and the One Medical entities make no representations or warranties and expressly disclaim any and all liability concerning any treatment, action by, or effect on any person following the general information offered or provided within or through the blog, website, or app. If you have specific concerns or a situation arises in which you require medical advice, you should consult with an appropriately trained and qualified medical services provider.