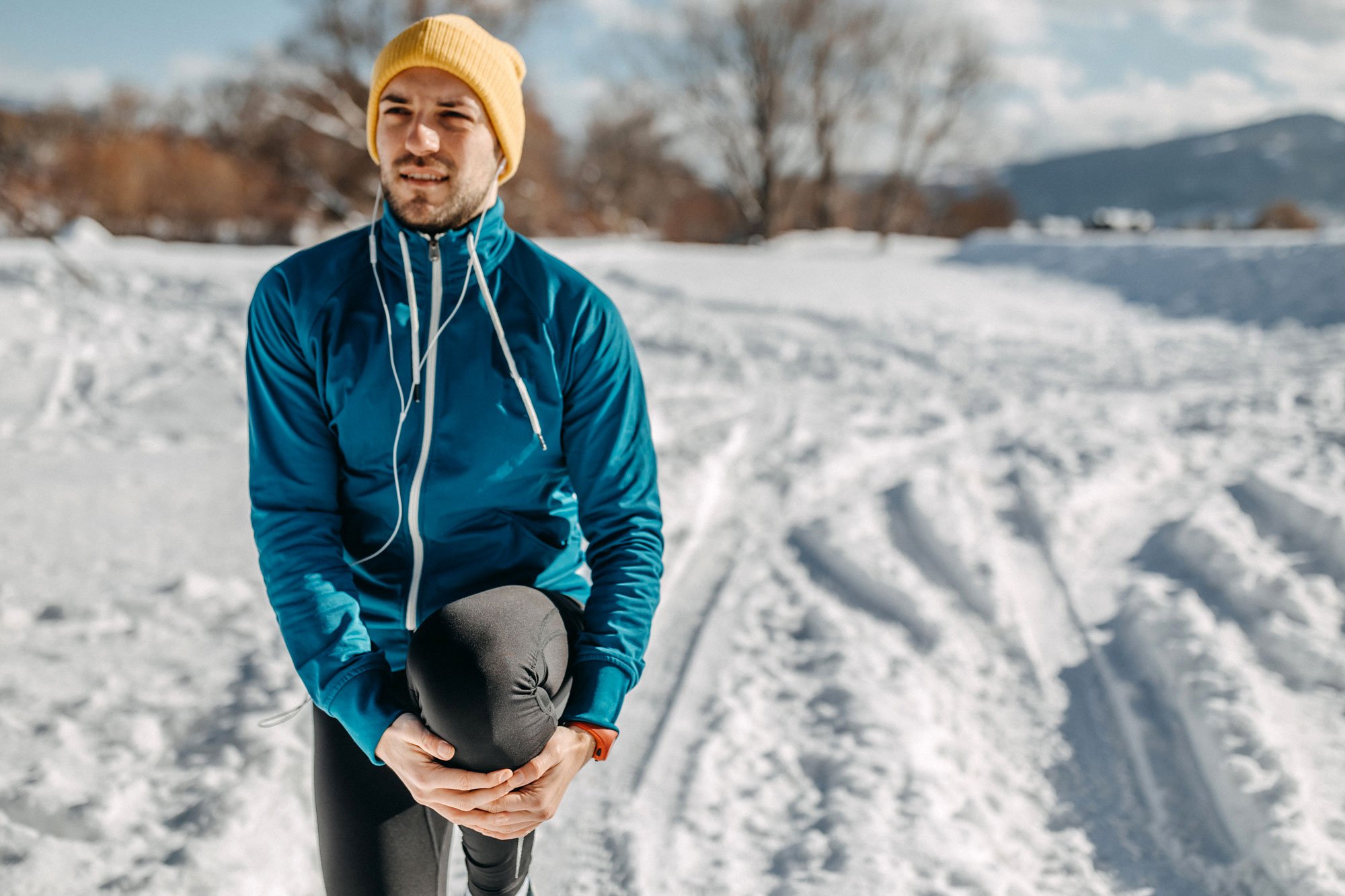 The holidays are finally here! It's the time of year when we start to relax, unwind, and, from time to time, let habits we've worked hard to maintain throughout the year slip a little. On top of all the holiday festivities and the chaos of shopping for gifts, there are other reasons we're more likely to struggle with staying healthy over the holiday season.
Here's our guide to staying happy, healthy, and active this season.
Why is it so hard to stay healthy during the holidays?
Cold weather can be an exercise deterrent
It's hard enough to keep up a consistent exercise routine, let alone try to stay active in colder weather. The change in temperature and inclement weather can throw routines into a loop and keep you from doing the outdoor physical activity you're used to. This shift in routine can make it hard to re-establish a steady workout regimen.
'Tis the season for flu
The winter months are a prime time to get sick. Runny noses, sore throats and coughs are around every corner, and it's easy to pick up an upper respiratory infection from a friend, family member, or colleague. Catching a cold can really throw off your fitness regimen and have you struggling to get back to your routine once you're feeling better.
Darker mornings make it hard to wake up
If you've been struggling to get out of bed since daylight savings time ended, you're not alone. Darkness naturally triggers your brain to produce melatonin, which means if you try waking up before the sun rises, you'll have the same feeling you get when jet lagged.
Nutrition falls out of focus
Not only are you busy rushing from event to event, but you're also coming face to face with the temptation to make less healthy choices than you normally would. More alcoholic drinks than usual, extravagant dinners, and the cookies and candy that lurk around every office corner all contribute to a sense of losing track of your usual health routine.
So what can I do to stay healthy?
While the factors above might be working against you, we know you can still make eating right and staying active a priority. Here are some tried and true tips to stay healthy, stay active, and manage stress:
Get your workout out of the way: If possible, working out early in the day makes sure you stick to a routine. It's easier to skip a workout later in the day, when you're tired from work or busy with a holiday party.
Wear layers if you work out outside: You're more likely to get outside if you bundle up. Make sure to choose clothing that traps warmth near your skin, along with moisture-wicking base layers to keep you dry.
Try to eat mindfully: This means paying attention to how much you're eating, how the food you're eating tastes, and how hungry you actually are. Staying alert in this way will help you keep in touch with how your body feels.
Eat regular meals: Eating healthy meals regularly throughout the day keeps you full, which will help you say no to the sugary snacks that are often lying around during the holidays.
Make sure you're managing stress: Don't feel bad if you need to skip a party or two. Taking time for yourself will make it easier to stay mindful, organized, and as stress free as possible.
Go easy on the drinks: But if you do happen to overindulge, check out our guide to preventing hangovers.
Protect yourself while traveling: If traveling is a part of your holiday experience, make sure you take extra precautions (especially if traveling by airplane). Drink lots of water, move around as much as possible, and stock up on immunity boosters.
Need personalized guidance about staying healthy this holiday season? Book an appointment or reach out to our virtual care team to talk with a doctor about what you can do.
The One Medical blog is published by One Medical, an innovative primary care practice with offices in Boston, Chicago, Los Angeles, New York, Phoenix, Portland, the San Francisco Bay Area, Seattle, and Washington, DC.
Any general advice posted on our blog, website, or app is for informational purposes only and is not intended to replace or substitute for any medical or other advice. The One Medical Group entities and 1Life Healthcare, Inc. make no representations or warranties and expressly disclaim any and all liability concerning any treatment, action by, or effect on any person following the general information offered or provided within or through the blog, website, or app. If you have specific concerns or a situation arises in which you require medical advice, you should consult with an appropriately trained and qualified medical services provider.