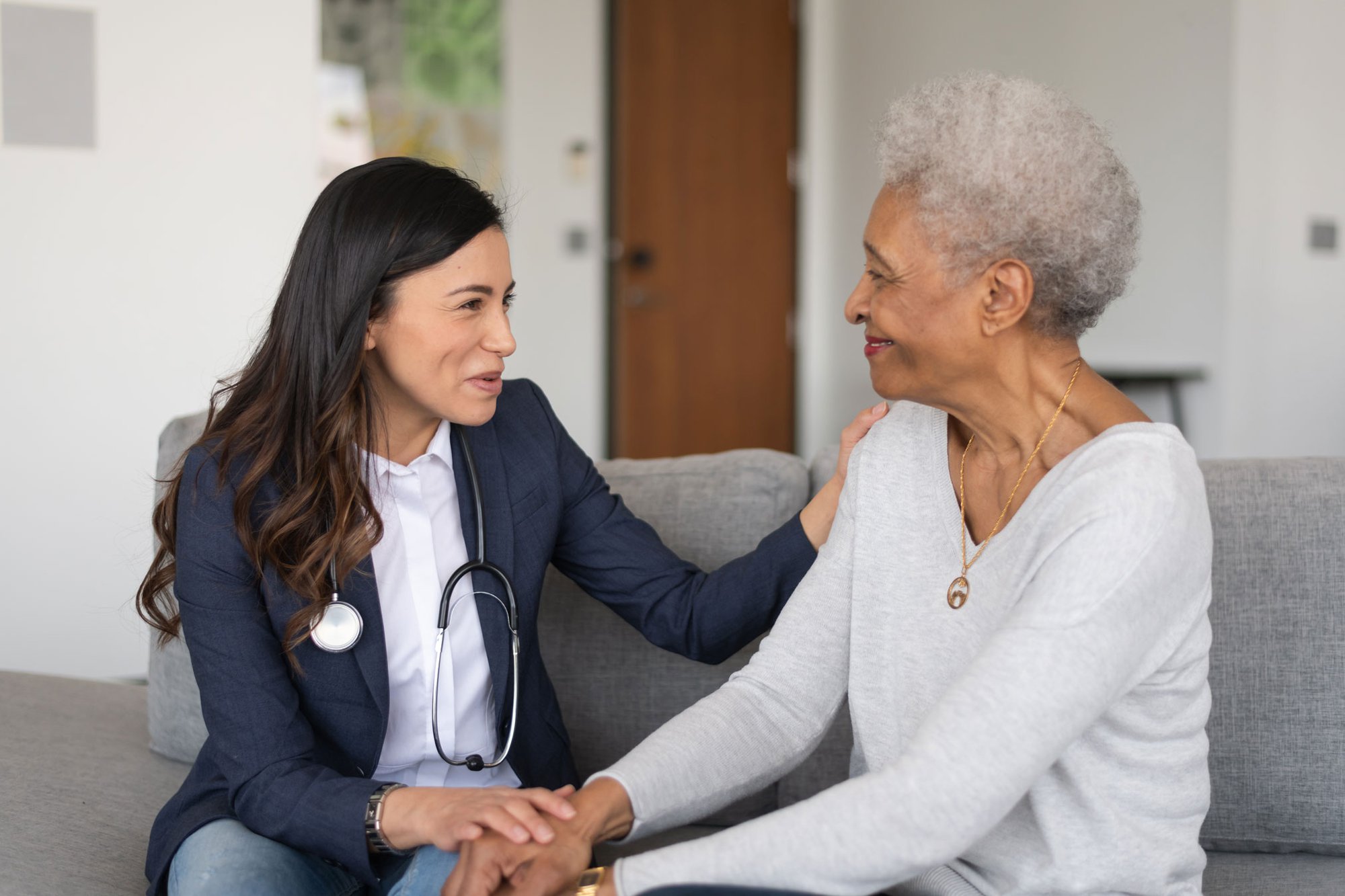 As the COVID-19 pandemic continues, primary care is uniquely positioned to be a force for positive healthcare change in the United States now more than ever. This is why it's essential for businesses to build a healthcare strategy centered around the first line of defense in the healthcare system.
In the U.S. today, primary care is often overlooked and undervalued by both employers and patients. 55% of all medical office visits are for basic issues that could be resolved in primary care, yet only 4 to 7% of healthcare dollars are actually spent there. Most healthcare purchasers assume primary care is covered by the health plan and that should take care of it. But with the average wait to see a primary care provider holding steady at 29 days, there's room for a better solution.
Yet it's clear that an advanced primary care model, supporting the entire healthcare benefit offering, is a key lever in reducing the total cost of care and improving health and wellbeing. One Medical's innovative primary care model is a proven way to help employers achieve their goals in building an intelligent and comprehensive 2021 benefits strategy. Here's how:
1. A great primary care clinical team can help your employees assess what care they really need, in turn maximizing each dollar spent.
While HDHPs can reduce wasteful utilization of care, these plans can also sometimes discourage people from seeking care that's actually necessary. And it's easy to see why. Without a clinical background, it's hard for most people to tell the difference between symptoms that are truly concerning and ones that will pass over time. A good primary care doctor can help your employees make smart choices about their care, to optimize health outcomes without wasting money.
Not only that, One Medical's philosophy of care is comprehensive —providing a range of services and solutions to treat the whole individual, body and mind. To us, primary care goes beyond the annual physical (for us, it's a Live Well visit) and covers all preventive care including mental health and musculoskeletal care. Our services span wellness and prevention, everyday care, chronic conditions, mental and behavioral health, LQBTQ health, women's health and, pediatrics or family medicine for your employees' dependents. In addition, we work with almost all insurance companies
We understand that engaging employees is difficult work, even with cutting-edge benefits. 76% of our employer-sponsored members say that One Medical has improved their opinion of their employer and 72% of employees rated One Medical as one of their most valued benefits. It's safe to say that higher employee engagement in a dedicated primary care program means lower annual healthcare costs for the employer.
2. Human-centered primary care, powered by technology, improves employee health outcomes.
Human-centered primary care means increased access to care, so patients are less likely to end up at the ER or urgent care unnecessarily. With same-day and next-day appointment availability, as well as a 24/7 virtual care team, patients can get treatment at the right time and the right place — from a salaried provider team that has access to their health records. This leads to more informed diagnoses and expedited treatment plans.
With our easy-to-use mobile app, your employees can access integrated 24/7 virtual care, helping them avoid unnecessary trips to urgent care. They can chat with providers however they'd like through direct messaging, email, phone, or video consults. And they can make appointments, refill prescriptions, and get world class care whenever they need it. Also, your teams can utilize the One Medical app to engage in preventive care and common health tasks such as flu vaccinations, lab work, and COVID-19 screenings.
3. Access to primary care yields major returns on your total investment.
It takes an average of 29 days to get in to see a primary care doctor in the U.S. — so people often choose the more costly options of urgent care or ERs, or visit a specialist they think can help them. But, many of the health complaints that show up in these settings are sensitive to and addressable in a primary care setting.
At One Medical, we know access is key to delivering the care employees need, whenever and wherever they need it. That's why 51% of our members book visits the same day! And with 24/7 access to care through the One Medical app, a trusted One Medical provider is always available.
Access doesn't just improve the patient's experience - it also helps control employer health care costs. One Medical has proven to reduce total cost of care by 8%* with 3.5% in medical reduction costs, plus additional time savings and claim and copy free on-demand virtual care. By offering an advanced primary care benefit that offers same and next-day appointments and 24/7 virtual care, employers can greatly decrease the usage and cost of avoidable alternatives, such as the emergency room and urgent care.
Why this matters
The untapped potential of primary care means there's a significant opportunity for employers to deliver better health to their teams and for their bottom line. By anchoring your 2021 benefits strategy in One Medical's advanced primary care model, employers can gain control over cascading healthcare costs and improve the overall health of their employees — all while building a benefit program that employees will be eager to engage in, no matter where, how or when they need to.
With over a decade of experience reinventing primary care, One Medical is a benefit with proven benefits. To learn more about how your organization can partner with One Medical, see here.
*Client: Professional Service Company
Customer since 2015; currently covering 23k lives across all One Medical markets
The One Medical blog is published by One Medical, a national, modern primary care practice pairing 24/7 virtual care services with inviting and convenient in-person care at over 100 locations across the U.S. One Medical is on a mission to transform health care for all through a human-centered, technology-powered approach to caring for people at every stage of life.
Any general advice posted on our blog, website, or app is for informational purposes only and is not intended to replace or substitute for any medical or other advice. 1Life Healthcare, Inc. and the One Medical entities make no representations or warranties and expressly disclaim any and all liability concerning any treatment, action by, or effect on any person following the general information offered or provided within or through the blog, website, or app. If you have specific concerns or a situation arises in which you require medical advice, you should consult with an appropriately trained and qualified medical services provider.