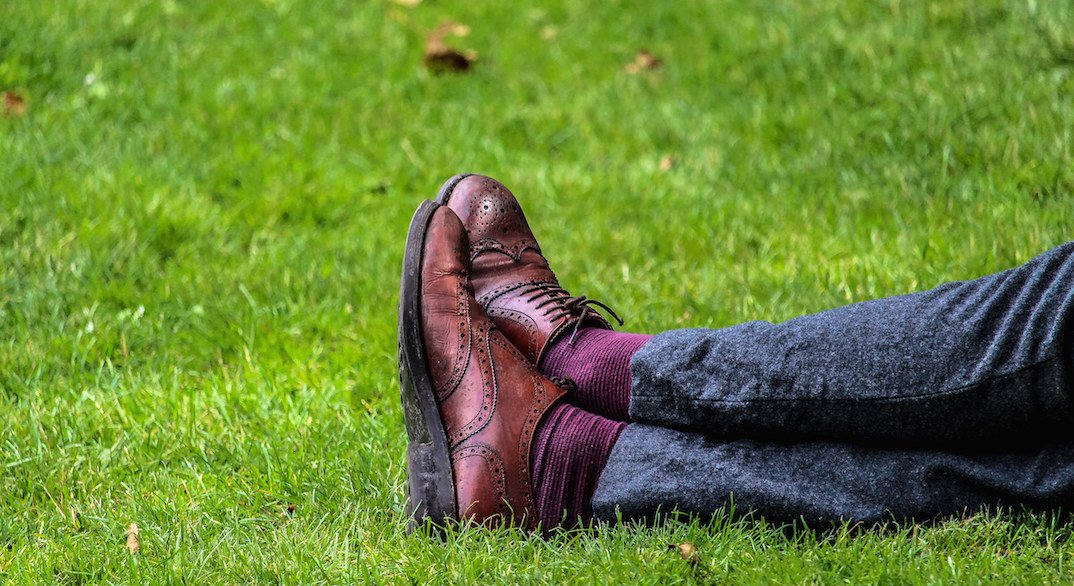 If you think you're having symptoms of anxiety, you're not alone. In 2016, the National Institute of Mental Health estimated that 40 million American adults have an anxiety disorder.
As discussed in Your Guide to Understanding Anxiety, while we all experience some worry and fear as a normal part of life, people with an anxiety disorder experience a much more intense form of anxiety that interferes with life. The symptoms of anxiety can vary tremendously from person to person and usually involve physical, mental, emotional and behavioral changes. The essence of the problem is always worry, fear or nervousness.
Some people worry almost constantly about many different aspects of life. Others have one or two specific things, such as fear of flying, that can trigger intense fear and make every day life more difficult.  Some people experience panic that seems to come out of nowhere and can be extremely debilitating.
The first place to get more information is your primary health care provider, who can rule out other medical conditions and help you determine if you have an anxiety disorder. It's a good idea to see your health care professional before beginning any self-help treatment or classes for anxiety.
What are some healthy habits to decrease anxiety?
Healthy lifestyle strategies decrease anxiety.  Even small shifts can make a difference.  Be patient with yourself: For most people it takes about six or eight weeks to truly establish a new habit or lifestyle change.  It's a good idea to focus on just one lifestyle strategy at a time. Here are seven healthy habits: 
1. Meditate daily.
A short daily practice of meditation, guided relaxation and/or yoga, ideally 10 minutes once or twice a day will help you feel calmer and able to manage stressful events better.
2. Exercise regularly.
Get 30 minutes of enjoyable exercise or pleasant movement, or more, at least five days a week. This can include exercise at the gym, but doesn't need to. Walking, playing, swimming, stretching, dancing — any movement that feels good to you counts! Some of your exercise should be outside in the sunlight.  Feel free to break it up into 10-minute segments, if that helps you fit it in. Be as creative as possible in making it fun.  If you don't enjoy it, it's not sustainable!
3. Limit your caffeine intake.
For most people, one 12-ounce coffee or one shot of espresso is a good daily dose.  That's about 350 mg a day. A 12-ounce Starbucks brewed coffee is 330 mg.  A grande latte is 150 to 175 mg of caffeine. And avoid drinking caffeine after noon.
4. Watch your alcohol.
We recommend no more than seven drinks per week and no more than two drinks per evening.
5. Get enough sleep.
Practice healthy sleep patterns, including a nighttime ritual, no screens right before bed, and make clear boundaries between work and home life.
6. Eat a healthy diet.
Eating less sugar and processed foods and choosing more fresh vegetables and fruits will help you feel more balanced and less anxious.  It's also best to eat most of your meals at home,  because food in restaurants often has high levels of fat and salt to make it taste good. One Medical dietitians and Rise personal  nutrition coaches  are available to help you improve your diet and overall nutrition.
7. Make time for fun.
Whether it's playing board games, salsa dancing, gardening or socializing with family and friends, make lots of time in your life for doing things that feel like play. The more you do this, the happier you'll feel.
When lifestyle adjustments aren't enough, medication is often prescribed for anxiety. While it isn't a cure, some medications can be used on a short-term as-needed basis and others can safely be taken daily to help to manage anxiety.
What medications are used to treat anxiety?
Your primary care provider can recommend and prescribe medication for you. The medications used for anxiety disorders include anti-anxiety drugs, antidepressants, and beta-blockers. Beta-blockers, which are primarily used for high blood pressure and cardiac disorders, can be very effective at managing social anxiety, particularly the fear of public speaking, without any of the sedative effects that complicate the use of many anti-anxiety drugs.
Anti-anxiety medications, such as Xanax and Ativan, can be helpful for short-term management of anxiety.  There's a risk of addiction with these medications, so they should be used sparingly and only as needed.  Among other side effects, they can cause low blood pressure, decreased sex drive, nausea, lack of coordination, and difficulty thinking and concentrating.
When daily, long-term treatment is needed,  antidepressants medications can be very effective. They're usually prescribed for at least six months, but many patients remain on them for many years. Side effects can include dry mouth, blurred vision, drowsiness, dizziness, tremors, sexual problems, skin rash, and weight gain or loss.
What's the long-term outlook for someone managing anxiety?
Anxiety is a treatable condition, and your primary care provider is there to help you manage it.  Have a conversation with your health care provider to discuss your options. There are lots of non-pharmacologic therapies for anxiety,  including counseling, and training in coping skills.
Cognitive behavioral therapy (CBT), which teaches new ways of thinking and behaving, is one of the most effective treatments for anxiety. Your primary care provider can recommend a mental health professional — a psychiatrist, psychologist, or counselor — who can provide therapy for anxiety.
Breathing techniques, muscle relaxation exercises, and other coping skills are also effective basic tools for coping with anxiety. One Medical offers group workshops for stress and anxiety in several major cities.  We also have an online individual program for anxiety taught by a health coach. Check with your primary care provider to see if these services are offered in your city.
Many patients benefit from acupuncture for anxiety and it usually works well with other forms of treatment.  A naturopath will take a good look at you as a whole person and offers a unique perspective and natural methods for dealing with anxiety and/or insomnia.
Your primary care provider can help:
If you're not sure if your symptoms are caused by anxiety

If you're worried about specific symptoms and want to be sure of your diagnosis

If you have new symptoms

If your symptoms are not going away or are getting worse

If you think you may need medications to help with symptom control

If you want to adjust your medications

If your treatment program is not working well for you
Take the time to find a primary care provider you like and trust, and establish a relationship with them. They truly want to listen and help. Your provider can help you sort through options for therapies and classes, and support you to make decisions that fit your situation and needs.
A good health care provider can offer more than routine care.  He or she can be a touchstone for you in a difficult time and can help you find your way through anxiety and back to a healthy life.
The One Medical blog is published by One Medical, a national, modern primary care practice pairing 24/7 virtual care services with inviting and convenient in-person care at over 100 locations across the U.S. One Medical is on a mission to transform health care for all through a human-centered, technology-powered approach to caring for people at every stage of life.
Any general advice posted on our blog, website, or app is for informational purposes only and is not intended to replace or substitute for any medical or other advice. 1Life Healthcare, Inc. and the One Medical entities make no representations or warranties and expressly disclaim any and all liability concerning any treatment, action by, or effect on any person following the general information offered or provided within or through the blog, website, or app. If you have specific concerns or a situation arises in which you require medical advice, you should consult with an appropriately trained and qualified medical services provider.