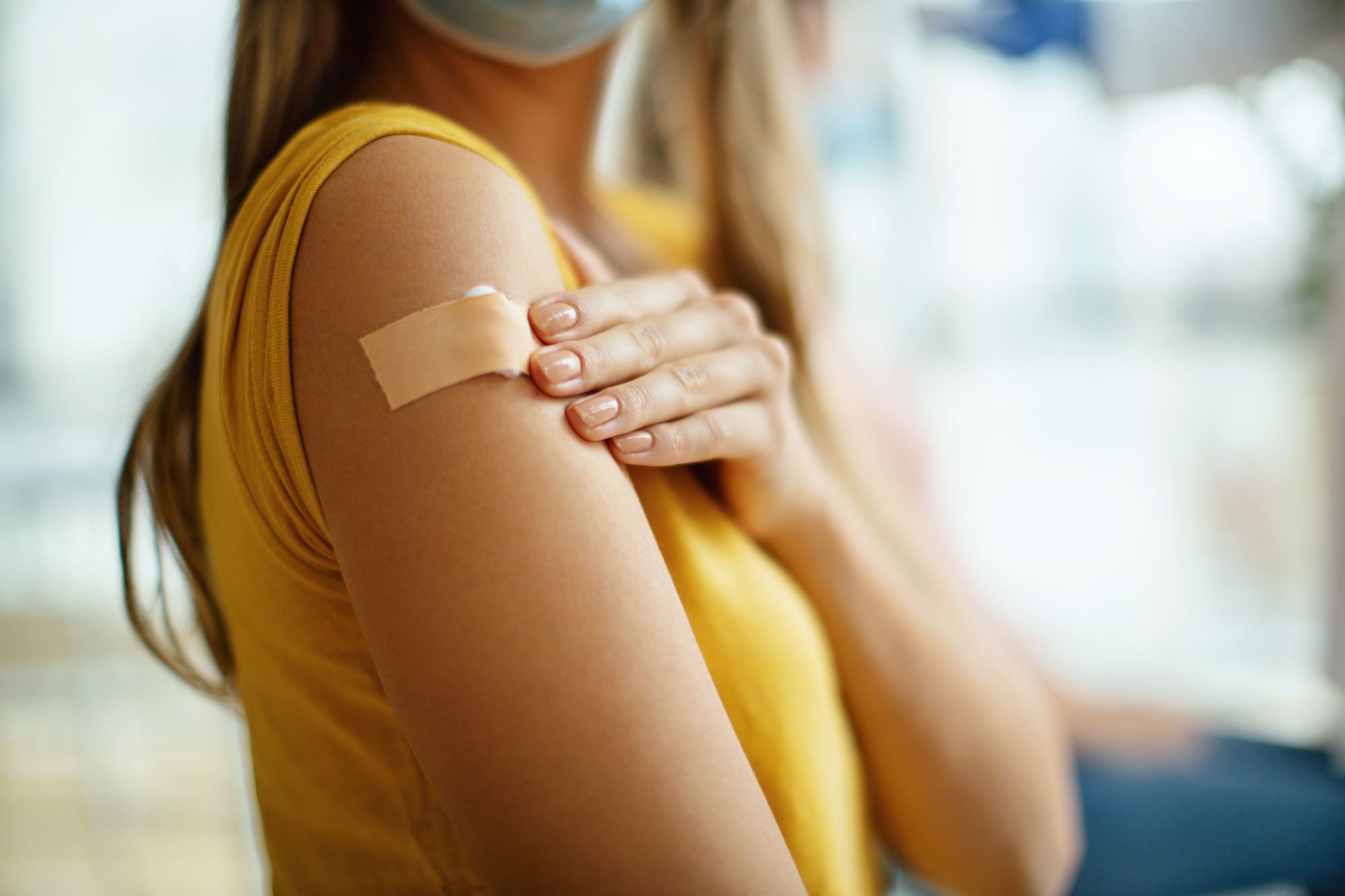 Updated June 5, 2023.
Clinical Editors: Megan Dodson, PA-C, Liana Mathon, RN, Bethanie Ruffo, RN, and Martha Strain, RN

Believe it or not, summer is upon us. Whether you've had your dream vacation planned for months (or years!) or you're just starting to think about the international possibilities, you probably have some questions about travel vaccines. In light of the rapidly changing vaccine info we've all encountered over the last few years, here are some current answers to your travel FAQs:
What vaccines should I get before traveling?
Your best bet for staying up-to-date on all travel vaccine information is to keep a close eye on the Centers for Disease Control and Prevention (CDC) website. Depending on your destination, age, health status, etc., the vaccinations you need will vary. No matter where in the world you're going, you'll definitely want to make sure you and your family are up-to-date on all routine U.S. vaccines. Recommended vaccines vary by age, but adults ages 27 to 60 should definitely be up-to-date on the following:
The seasonal flu (influenza) vaccine (annual). This vaccine is only available in One Medical offices during certain months of the year (typically fall to spring); however, it may be available outside those times at clinics such as Passport Health or your local Department of Health if required for travel.
The tetanus, diphtheria, pertussis (Tdap) vaccine (once if you did not receive it as an adolescent) and a booster shot every 10 years. Women should also get the Tdap vaccine each time they are pregnant, preferably at 27 through 36 weeks.
A zoster vaccine (to prevent shingles and complications from shingles) for healthy adults aged 50 years and older
Measles, mumps, rubella (MMR) vaccine for those born after 1956
Hepatitis B
Varicella (chickenpox) for those born after 1980
Additional vaccines may be recommended for adults because of specific job or school-related requirements, health issues, etc.
For more details on the CDC's recommended Adult Immunization Schedule, click here.
In addition to routine U.S. vaccinations, you'll need to make sure you receive any vaccinations required by the country you're visiting. To determine exactly which vaccines you'll need, visit the CDC's complete list of destinations. Requirements can vary greatly by country — for example, Brazil recommends records of up-to-date routine vaccinations including varicella, Tdaps, influenza, MMR, polio, and shingles, in addition to current COVID-19, typhoid, hepatitis A, and hepatitis B vaccines. The yellow fever vaccine may be recommended depending upon your travel destination. The CDC also recommends that travelers going to certain destinations take prescription medicine to prevent malaria.
The requirements for COVID-19 vaccines and testing vary greatly between countries, so make sure you check the specific requirements of the country you're entering and returning to before you travel.
What are the differences between routine, recommended, and required vaccines?
When researching which travel vaccinations you need, you might encounter some confusing, similar-sounding language, including references to "routine," "recommended," and "required" vaccines. So what's the difference? Here are the general definitions for each:
Routine vaccinations (sometimes referred to as "standard" vaccinations") are the ones recommended for every person in the United States, based on their age, health, and other factors. These vaccines include those mentioned above, like polio, MMR, hepatitis B, and Tdap, among others. While many people receive these shots as children, some vaccinations (like tetanus) require booster shots and some (like the flu shot) should be received annually.
Recommended vaccinations are those that may be recommended to protect your health as you travel, even if they aren't required for entry into the country you're visiting. These vaccines aren't part of the routine vaccination schedule as mentioned above, but instead can help protect individuals from travel-related illnesses. Some examples of recommended vaccines are typhoid fever and rabies.
Required vaccinations are those that are mandatory for a traveler to enter a country, based on that country's government regulations. For example, certain parts of South America and Africa don't just recommend a yellow fever vaccine to travelers, but require proof that you've received at least 10 days prior to arrival. The vaccines that are required for your trip depend on your destination, and potentially the nature of your visit (work travel requirements may differ from vacation travel). Unlike recommended vaccinations which are suggested to protect the traveler from getting sick, required vaccinations are intended to prevent a traveler from bringing a virus like yellow fever into the country.
How far ahead of time should I get my travel vaccines?
According to the U.S. Department of Health and Human Services (HHS), travelers should plan to get vaccinated at least 4 to 6 weeks before travel. Receiving vaccinations this far ahead of the departure date will allow the vaccines enough time to start working, and it's typically enough time to receive more than one dose if needed. However, we still recommend coming in to get vaccinated even if your trip is sooner than 4 weeks.
How long does immunity last following a travel vaccination?
The length of time immunity lasts depends on the vaccine itself. Some vaccinations, like the flu shot, must be received once a year to protect against current strains of the virus, and some vaccines, like yellow fever, offer lifelong protection for most people. Knowing which vaccines you need for your trip will help guide your decisions about when to get them and how often to get boosted or receive additional shots.
How can One Medical help?
At One Medical, we're here to help you stay safe and healthy on your travels. Through our Travel Vaccine Questionnaire, we can help you determine which vaccines you need and when. Simply login to your account via desktop (not the app) and select "Get travel recommendations" at the bottom of the page. Answer a few questions like where you're going and when, and our providers will review your personal health history and current travel guidelines to identify which vaccines are right for you and put in the appropriate lab orders and/or prescriptions you need for your trip. Some travelers, after completing the form, may be prompted to establish care with an office visit prior to utilizing our travel services. We carry most vaccines at our offices, so once your travel recommendations are processed, you can simply drop into any One Medical lab for immunization and you'll be on your way! As this season is set to be one of the busiest we've seen, ideally you'll want to do this at least 6-8 weeks in advance to ensure the smoothest process.
Have more questions about how to stay safe and healthy this summer? Our primary care team is here to help. At One Medical, we aim to provide exceptional care designed around you and your unique health needs. Sign up today to book a same or next day appointment — in person or over video — through our app.
The One Medical blog is published by One Medical, a national, modern primary care practice pairing 24/7 virtual care services with inviting and convenient in-person care at over 100 locations across the U.S. One Medical is on a mission to transform health care for all through a human-centered, technology-powered approach to caring for people at every stage of life.
Any general advice posted on our blog, website, or app is for informational purposes only and is not intended to replace or substitute for any medical or other advice. 1Life Healthcare, Inc. and the One Medical entities make no representations or warranties and expressly disclaim any and all liability concerning any treatment, action by, or effect on any person following the general information offered or provided within or through the blog, website, or app. If you have specific concerns or a situation arises in which you require medical advice, you should consult with an appropriately trained and qualified medical services provider.