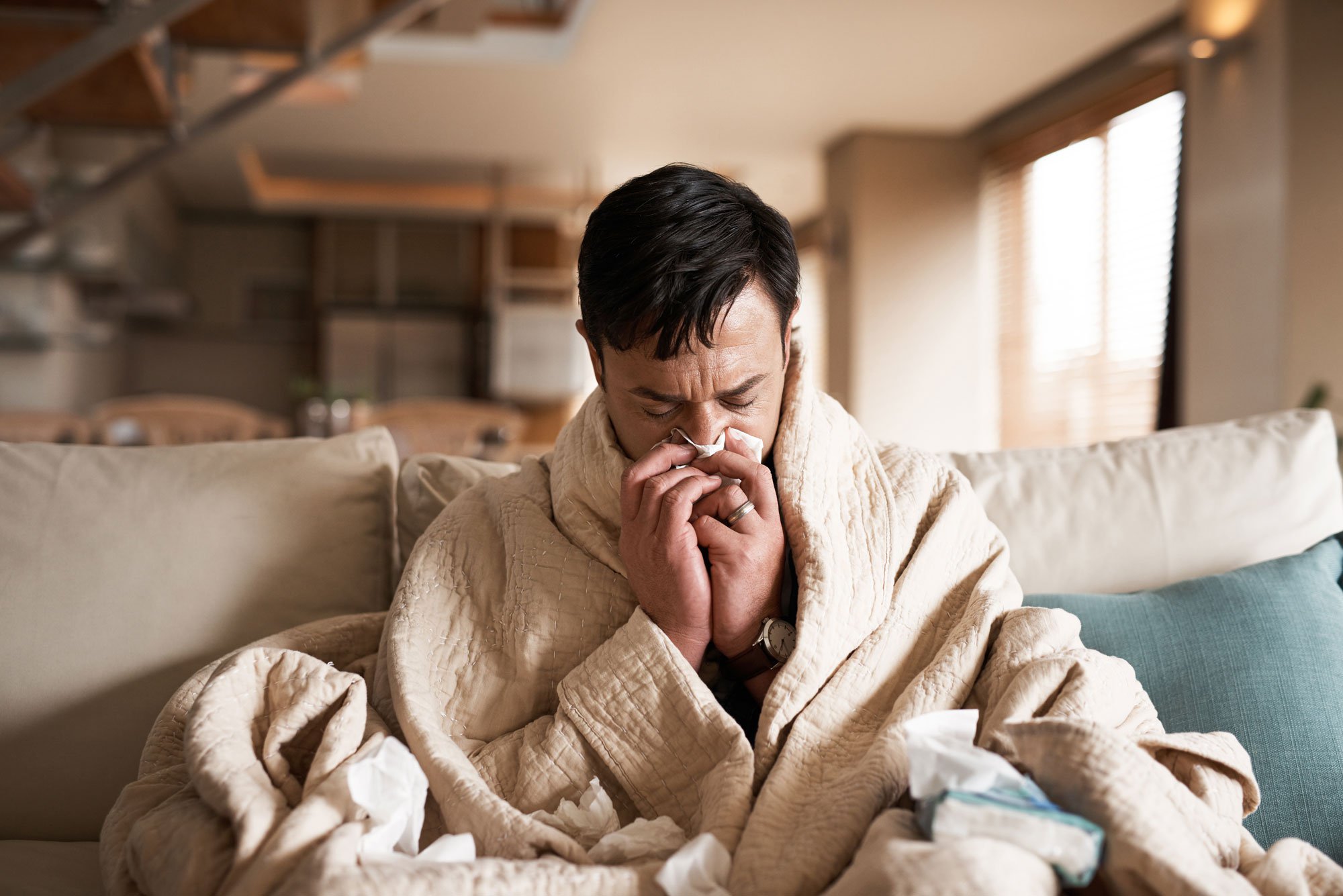 As flu and COVID-19 cases surge this winter, a new term —"flurona" — has begun dominating news headlines, raising questions about how the two viruses interact in cases of dual infection. But what is "flurona" exactly and how serious is it? Here's what we know so far:
What is "flurona" and why is it getting so much attention right now?
The term "flurona" has been coined to describe the condition in which someone has both the flu and COVID-19 at the same time. Though it may sound like a unique disease, "flurona" really refers to the presence of both viruses simultaneously. The term gained traction after Israel reported its first case of dual infection in a young pregnant woman earlier this month.
Is "flurona" new?
While the word itself may be new and garnering widespread media attention, cases of co-infection are not. Public health experts have warned against co-infection since the start of the COVID-19 pandemic, and cases were reportedly detected in the U.S. in early 2020. Since then, cases have been identified in countries including the U.S., Brazil, Hungary, and the Philippines.
How common is it?
While instances of the same person being infected with both the flu and COVID-19 simultaneously have been rare thus far, we do not yet have enough information to understand how common co-infection may be. With flu cases currently on the rise in the U.S., however, we can expect some small percentage of people to become infected with both at the same time.
What are the symptoms of "flurona"?
Given the limited number of cases reported at this time, it's not yet clear if co-infection comes with a unique set of symptoms. It's fair to say, however, that symptoms of dual infection will overlap with symptoms of flu and COVID-19, which are very similar and include fever, body aches, cough, fatigue, sore throat, runny nose, and others. Learn more about flu and COVID-19 symptoms here.
How dangerous is it?
At this point, more data is needed to understand the risk of severe disease, hospitalization, and death associated with "flurona". As both viruses can cause serious illness, however, some public health experts believe that co-infection could cause more severe disease than individual infection, particularly for those at high-risk. Likewise, with both flu and COVID-19 cases on the rise, there is concern that co-infection could put additional strain on already overwhelmed healthcare systems.
How can I protect myself?
The best protection against severe disease from both the flu and COVID-19 is vaccines for each disease. These vaccines not only reduce your risk of getting the flu and COVID-19 and lessen the severity of illness if you do get sick, but they also help prevent both viruses from spreading. Getting vaccinated can also protect those around you, particularly those at increased risk for severe illness. The COVID-19 and flu vaccines can even be administered at the same time.
Additionally, it's important to continue to wear a mask, stay home when sick, and practice social distancing in crowded spaces to decrease the spread of both viruses. As the symptoms of flu and COVID-19 are extremely similar, it is difficult to clinically distinguish them. This is why it's important to get tested if you have any new symptoms, including a sore throat, congestion, runny nose, headaches, fevers, cough, etc. Learn more about COVID-19 testing at One Medical here.
For more information on COVID-19 care, testing, and vaccination, check out our coronavirus help center.
The One Medical blog is published by One Medical, a national, modern primary care practice pairing 24/7 virtual care services with inviting and convenient in-person care at over 100 locations across the U.S. One Medical is on a mission to transform health care for all through a human-centered, technology-powered approach to caring for people at every stage of life.
Any general advice posted on our blog, website, or app is for informational purposes only and is not intended to replace or substitute for any medical or other advice. 1Life Healthcare, Inc. and the One Medical entities make no representations or warranties and expressly disclaim any and all liability concerning any treatment, action by, or effect on any person following the general information offered or provided within or through the blog, website, or app. If you have specific concerns or a situation arises in which you require medical advice, you should consult with an appropriately trained and qualified medical services provider.