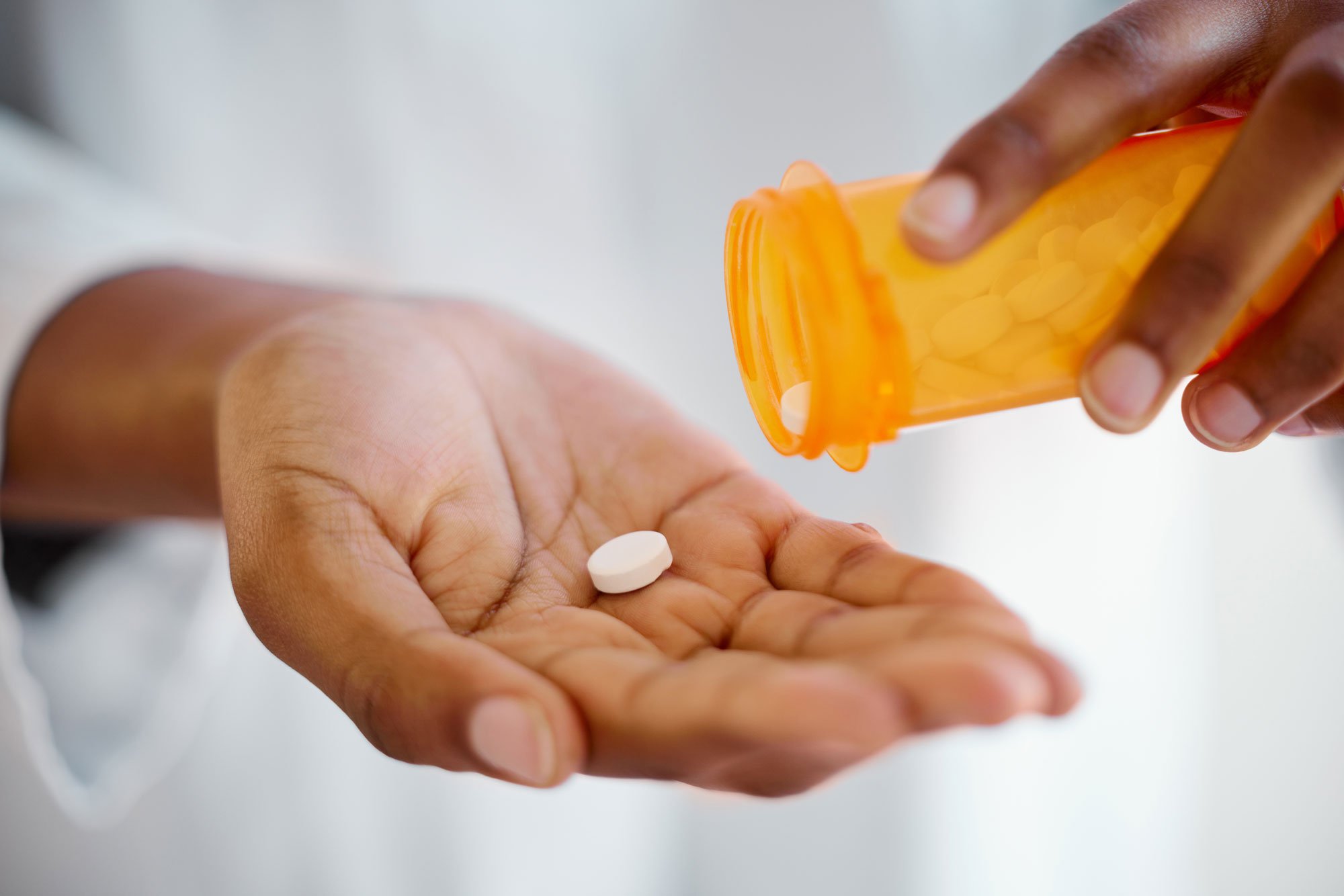 Clinical editor: Megan Dodson, PA-C

The Food and Drug Administration recently announced a nationwide shortage of Adderall, one of the most commonly prescribed medications for attention deficit hyperactivity disorder (ADHD). We are noting a change in access to other ADHD medications as well.
With shortages expected to last into 2023, many people with ADHD have been left scrambling to fill their prescriptions and find alternative treatments. If you or someone you know is having a hard time getting their medication, here's what you need to know about the shortage:
What's causing the shortage?
In its announcement, the FDA said that one of the largest Adderall producers is experiencing "intermittent manufacturing delays". While other manufacturers are continuing to produce the drug, there is not "sufficient supply" to keep up with U.S. demand, according to the agency.
The shortage comes amid a rise in ADHD diagnoses and Adderall prescriptions over the last decade. According to health research firm, IQVIA, both general and brand name Adderall were prescribed 41.4 million in 2021 - a 10% increase from 2020 alone.
Though it's not clear when the shortage will end, the FDA has said that it's monitoring supply and helping manufacturers to resolve the shortage.
What should I do if I'm running low on my prescription?
Being told that you may not be able to fill your prescription can be scary and overwhelming. It's important to know though that there are options.
For instance, your provider might recommend that you try to stretch your existing prescription by lowering your current dosage or taking "drug holidays" (skipping doses on certain days). This might mean cutting your dose in half or skipping it altogether on weekends when you don't need it to get through a work or school day.
They might also suggest taking a generic version of Adderall (amphetamine/dextroamphetamine) that might be easier to find, or switching to a different formulation of the medication. There is also the option of switching to another ADHD medication like Ritalin or Strattera.
Before making any changes to your medication or dosage, however, it's important to consult with your primary care provider or other prescriber. These solutions are not appropriate for everyone and can impact those with ADHD differently. Making any sudden changes in dosage and medication without the guidance of a healthcare professional can result in behavioral and mood changes, as well as adverse physical side-effects. Your primary care provider, however, can help determine a treatment plan tailored to your unique needs, as well as monitor any changes.
Will I experience withdrawal symptoms if I run out?
If you have been taking Adderall for a long time without a weekend or "drug holiday", you may notice that you feel hungover or intoxicated when you quit taking it. This can be a sign of stimulant withdrawal. Other symptoms of Adderall withdrawal include depression, irritability, or other changes in mood. You may also have a hard time sleeping, feel unusually tired or fatigued, or experience nausea, stomach cramping, or vomiting.
If you're experiencing moderate to severe symptoms, reach out to your primary care provider. If you're experiencing suicidal thoughts or thoughts of harming yourself, reach out to the National Suicide Prevention Hotline by calling or texting 988.
Is there anything I can do to manage my symptoms?
Whether you've lowered your dosage or are taking drug holidays, practicing healthy habits can help you mitigate your ADHD symptoms during this time. This means taking care of your physical health and mental health by maintaining a healthy diet, getting a good night's sleep, and exercising regularly. A regular sleep cycle can regulate mood and concentration level, as well as decrease the risk of depression, so it's important to stick to a routine and go to bed and wake up at the same time every day. Meanwhile, regular exercise can play an important role in your energy and productivity, as well as reduce anxiety. Even as little as 20 minutes a day can help improve focus and attention. Practicing some mindfulness and breathing exercises is also a great way to calm your mind and improve concentration. Staying hydrated can help with mild symptoms as well, so try to drink at least 2 to 3 liters of water per day.
I'm having a hard time working or studying without my medication. What should I do?
If you've had trouble concentrating and focusing on work or other daily tasks, try these tips:
Microtasking: Break large tasks into small steps
Set specific goals: Set aside a time each morning to define your plans for the day.
Minimize distractions in your environment: This might include cleaning up your workspace to reduce distracting clutter, or wearing noise-canceling headphones.
Practice the "5 Minute Rule": Commit to working on something for five minutes. This strategy is especially helpful for those who have a hard time getting started on tasks.
Use the Pomodoro Method: Select a task and work on it for 25 minutes. At the end of 25 minutes, take a 5 minute break. Repeat these work/rest intervals for 3-5 cycles, then take a longer break (about 30 minutes). The American Psychological Association recommends the Flat Tomato app to help you use the Pomodoro Method and keep track of the timing.
Have more questions about the Adderall shortage or ADHD? Our primary care team is here to help. At One Medical, we aim to provide exceptional care designed around you and your unique health goals. Sign up today to book an appointment — in person or over video — through our app.
The One Medical blog is published by One Medical, a national, modern primary care practice pairing 24/7 virtual care services with inviting and convenient in-person care at over 100 locations across the U.S. One Medical is on a mission to transform health care for all through a human-centered, technology-powered approach to caring for people at every stage of life.
Any general advice posted on our blog, website, or app is for informational purposes only and is not intended to replace or substitute for any medical or other advice. 1Life Healthcare, Inc. and the One Medical entities make no representations or warranties and expressly disclaim any and all liability concerning any treatment, action by, or effect on any person following the general information offered or provided within or through the blog, website, or app. If you have specific concerns or a situation arises in which you require medical advice, you should consult with an appropriately trained and qualified medical services provider.