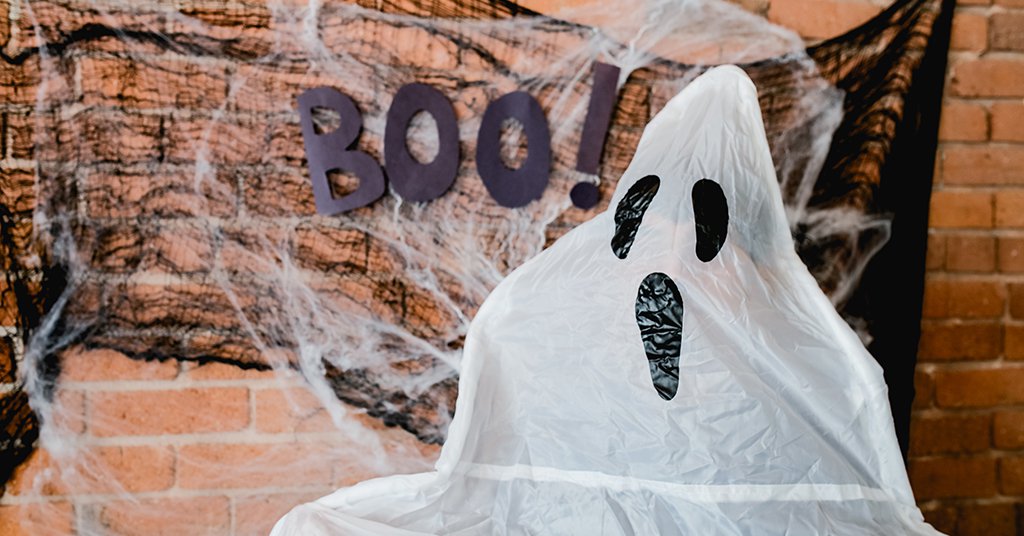 Are you heading to a haunted house to get the wits scared out of you this Halloween? Or does the mere thought cause you to feel anxious instead of exhilarated?
No matter which camp you fall into, you may have wondered why some people love being frightened while others detest the very idea of it. Here's an explanation.
What is fear?
Fear is the body's primal response to a threat. It usually causes a physical response in which the brain activates the body's sympathetic nervous system. You may know this as the "fight or flight" response. When the sympathetic nervous system engages, your body undergoes several immediate physical changes:
Epinephrine (adrenaline) and other stress hormones flood your system
Your heart starts pounding
Breathing becomes fast and shallow
Your pupils dilate to better assess exit routes
Digestion slows down
Your bladder relaxes (oops!)
What's interesting about the physical fear response is that one person may find it energizing and heady, while another person may find it unnerving and uncomfortable.
Everyone experiences fear differently
Every person experiences both emotions and feelings, and it's important to note that these are not the same thing. An emotion is universal and hard-wired, and it's unlikely to change over time. A haunted house is a great example: If something jumps out at you, you're going to be surprised. Feelings are the way that we interpret that reaction. So that surprise could turn into joy, if you've had great experiences with being surprised, or anger, if you feel foolish for being surprised, or a variety of other feelings based on how you filter the information.
In other words, if you've experienced negative feelings in association with fear in the past, you're less likely to enjoy activities–like watching a horror movie–that provoke fear. But if you've experienced positive associations with fear, then you may feel excited about the idea of being scared on purpose.
Recognize healthy fear versus unhealthy fear
The primal fear response served an evolutionary purpose in keeping human beings alert to prowling lions and other predators. This ancient emotion remains hardwired in each of us.
Fear still serves a purpose in this modern age. It can motivate us to meet a goal, or spur us to achievement on the job or in our personal lives. Deliberately provoking the fight-or-flight response may induce a release of tension and an influx of energy. These are all healthy responses to fear.
But that primal fear abides. Today's "lions" come in the form of unceasing deadlines or work pressures that lead to a perpetual state of vigilance. When the sympathetic nervous system is switched on and never turned off, we can experience burnout and ensuing negative physical effects, such as coronary artery disease. This type of fear response is unhealthy.
So don't worry if you hate horror movies or detest haunted houses. Fear can be energizing or draining. Your feelings may be normal for you, given your past experience with the emotion of fear. But if fear and anxiety have begun to rule your everyday life, seek professional counseling to help you cope.
The One Medical blog is published by One Medical, a national, modern primary care practice pairing 24/7 virtual care services with inviting and convenient in-person care at over 100 locations across the U.S. One Medical is on a mission to transform health care for all through a human-centered, technology-powered approach to caring for people at every stage of life.
Any general advice posted on our blog, website, or app is for informational purposes only and is not intended to replace or substitute for any medical or other advice. 1Life Healthcare, Inc. and the One Medical entities make no representations or warranties and expressly disclaim any and all liability concerning any treatment, action by, or effect on any person following the general information offered or provided within or through the blog, website, or app. If you have specific concerns or a situation arises in which you require medical advice, you should consult with an appropriately trained and qualified medical services provider.