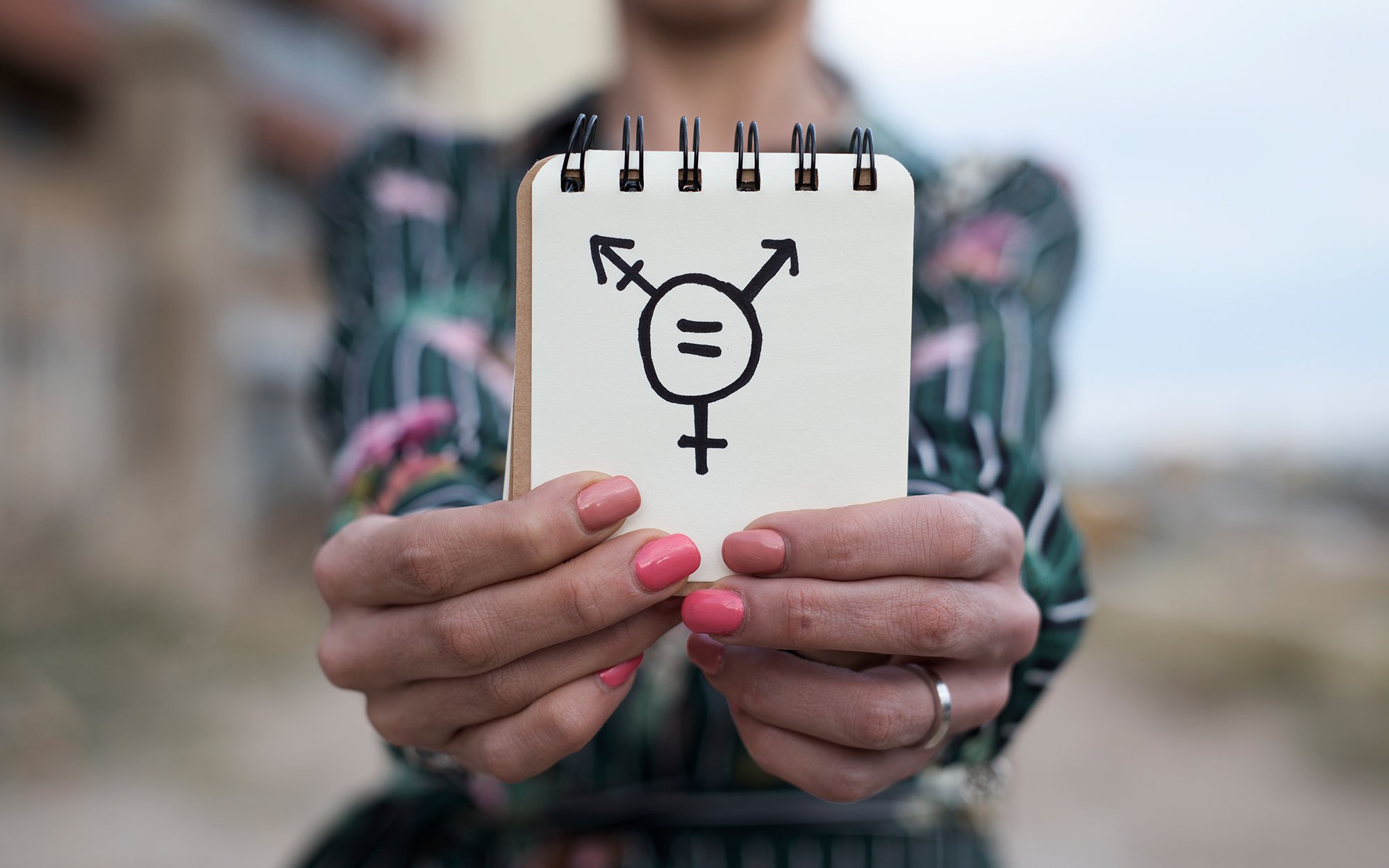 Updated March 30, 2019.
Going to the doctor's office can be stressful for anyone, but that's especially true if you're transgender or gender non-binary. Unfortunately, many trans people have had negative experiences with health care, ranging from outright hostility to well-intentioned mistakes to hassles with an insurance company.
At One Medical, we're trying to set a new standard for trans-competent health care. Our goal is for you to feel welcome, comfortable and respected. We're committed to providing excellent care to diverse populations and we value each and every one of our patients. Here's what you can expect, along with tips for how to get the most out your visit.
Before your appointment
Before you even step foot into the office, you might be wondering: Does this office take my insurance? Which providers are accepting new patients? Which providers are comfortable with trans health issues? If this is the case, considering calling in and speaking with one of our admins who are wonderful patient advocates. They can help match you with a provider based on your medical concerns or personal preferences, which might include expertise in gender identity and/or sexual orientation. At the same time, you should feel comfortable scheduling an appointment with any available provider.
In response to patient and provider feedback, we've updated our patient portal to include what we call the "gender box." You can leave it blank or fill it with any info that you think we should know: your gender identity, the pronouns you use, your preferred name, etc. Your legal name will appear in insurance transactions and prescriptions, but our staff and providers will use your preferred name in most other documentation and any personal interactions. We ask for feedback after every visit, so if we slip up and misgender you, please let us know so we can apologize and correct the mistake.
At your appointment
Intake forms are often lacking when it comes to gender identity, and online health histories never tell the whole story. That's why, during a wellness visit, we review this information verbally with all our patients. The visit is a great opportunity to talk about gender identity, sexual orientation, and other personal topics related to your health. Based on this more comprehensive information gathered during a wellness visit, along with your health history, your provider can make personalized recommendations.
If a patient identifies themselves as transgender, we would typically ask whether they prefer feminine, masculine, or gender-neutral pronouns when meeting for the first time. A patient named Charlie*, a transgender man in his 20s, shared his thoughts on the experience.
"It's really great when a primary care provider asks about that because it shows they care enough to ask about how I refer to myself," says Charlie, who uses he, him and his, but has other non-binary trans friends who prefer the pronouns they, them and their. "It shows they have a level of competence."
If you're having a wellness visit, it includes a physical exam. Your provider will check your weight and blood pressure, and listen to your heart and lungs. For some patients, the exam can be stressful or intimidating. Keep in mind that an exam can be done in varying states of undress. It may be adequate to remove only top layers (down to an undershirt) and stay fully dressed from the waist down. Always remember that if you're uncomfortable with any part of the exam, you should feel comfortable saying so. Your provider typically won't perform a genital or pelvic exam on the first visit unless you have requested it.
You'll also notice that our bathrooms are gender-neutral whenever possible. In some of our older offices, we may still have "male/female" bathrooms, but we encourage our patients to use whichever one they prefer and we will back you 100 percent if anyone says otherwise. We get lots of positive feedback about our "all gender bathrooms" from cis-gender patients, too, so we think they're a pretty great idea for everyone.
After your visit
Your provider will discuss aspects of your health that need follow up, such as high blood pressure and smoking. You may also have topics you want to discuss further, such as gender-affirming surgery and hormones, or perhaps you're hoping to continue a medication you've already been prescribed. At this point, some providers may suggest a follow-up appointment or refer you to a specialist. At many offices, the specialists are also One Medical providers who have additional experience with trans health care. In some cases, you may be referred to an endocrinologist.
And our billing team may advocate on your behalf with an insurance company. Kym Everett, our revenue cycle manager, says insurance companies may question a bill when the name or gender in their records doesn't match what's in the records from your office visit, or when a patient listed as male bills for a typically female service, such as a Pap test or IUD insertion. The One Medical billing team will call and get the insurance company to modify its records, so covered services can be paid.
"It's stressful enough dealing with your health care without having to call and fight with your insurance company about who you are," says Everett. "When we get denials from the insurance company, we go to bat without the patient even knowing it."
We're always open to suggestions if you have ideas about how to make your visit more comfortable. If you are trans, we hope that accessing health care at One Medical is as affirming for you as it is rewarding for us.
* Not his real name.
The One Medical blog is published by One Medical, a national, modern primary care practice pairing 24/7 virtual care services with inviting and convenient in-person care at over 100 locations across the U.S. One Medical is on a mission to transform health care for all through a human-centered, technology-powered approach to caring for people at every stage of life.
Any general advice posted on our blog, website, or app is for informational purposes only and is not intended to replace or substitute for any medical or other advice. 1Life Healthcare, Inc. and the One Medical entities make no representations or warranties and expressly disclaim any and all liability concerning any treatment, action by, or effect on any person following the general information offered or provided within or through the blog, website, or app. If you have specific concerns or a situation arises in which you require medical advice, you should consult with an appropriately trained and qualified medical services provider.