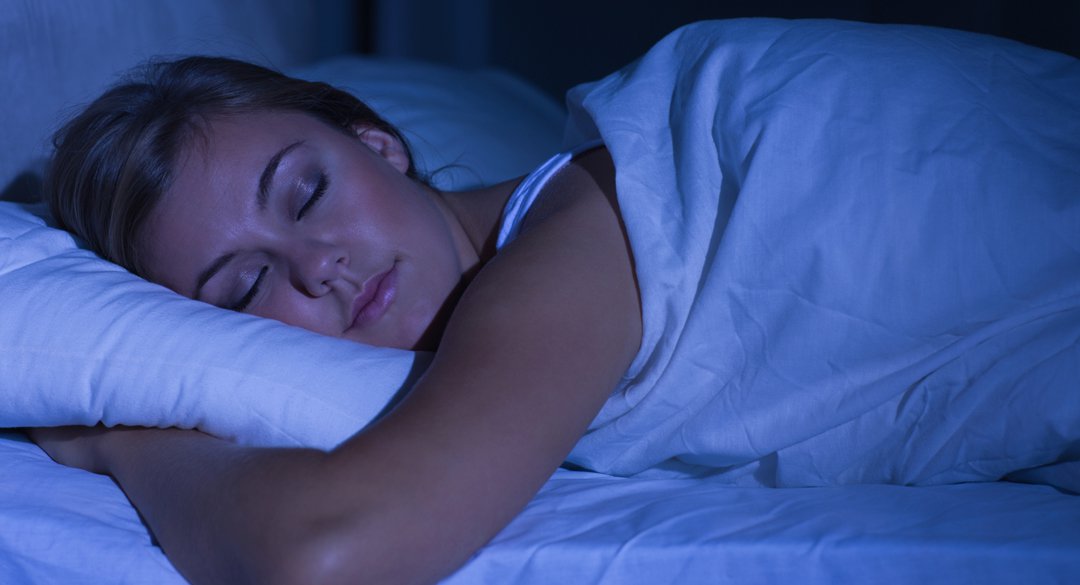 Updated July 14, 2023.

Clinical Editor: Megan Dodson, PA-C

When Hilary moved from Wisconsin to Arizona, the drastic change in climate took a toll. "I explain it to people at home that it's like stepping out into an oven," she says. "It wasn't bad when it was a dry heat, but during monsoon season it got humid, which is really tough."
Since arriving in Phoenix, Hilary has noticed the heat has had a major impact on her daily life — and her sleep. "Hot weather can make it hard to get comfortable enough to fall asleep and stay asleep," she says. "I use a light sheet and fan to keep me cool during these long summer nights."
Research shows 60 to 65 degrees Fahrenheit is the ideal temperature when it comes to sleep, and extreme heat or cold can disrupt your ability to rest. According to the National Sleep Foundation, anything much lower or higher than 60 to 65 degrees that can make it harder to doze off and stay in sleep mode. That's because your body temperature naturally decreases at bedtime to help you relax, and the cool temps ease this transition. Extremely hot temperatures make it harder to cool down and can affect rapid eye movement (REM) sleep, the stage associated with the highest brain activity. This leads to tossing, turning, and less dreaming.
Luckily, there are some simple ways to optimize your sleep, even if you're suffering through the summer without air conditioning:
Bathe before bedtime. Some experts recommend a hot bath, so your core body temperature drops when you get in bed — and you drop off to sleep. Others suggest a quick cool shower. "This will lower your core body temperature and wash away any sweat or stickiness, helping you feel more comfortable and relaxed," says Veena Korah, a Chicago MD.
Buy the right bedding. "Cotton sheets breathe better than silk or polyester, which helps circulate air," says Daniel Marcovici, a doctor in New York City. "You can enhance this cooling effect by storing your sheets in the fridge or freezer for a few hours before bedtime."
Invest in a proper pillow. "One way to stay cool in the summer heat while sleeping is to use a smaller and firm pillow," says Natasha Bhuyan, a Phoenix MD. "The big, fluffy pillows tend to trap more heat from your head."
Plan your meals accordingly. "Don't eat just before going to bed," says Steven Park, a surgeon and author of Sleep, Interrupted. "The later you eat, the more often you'll wake up in the middle of the night. If it's hot, it'll be harder to go back to sleep."
Negotiate space with your partner. Since your body radiates heat, Marcovici advises a bit of separation when possible. "Give yourself some personal space to cool off in bed," Marcovici says. "If that's a non-negotiable, then placing a small pillow or rolled up towel in the fridge or freezer a few hours before bedtime and then placing it between you and your partner can act as a temporary cooling buffer."
Get creative to cool your space. "If there is a breeze outside, hang a damp sheet in front of an open window," Bhuyan says. "Or, if it's too hot outside to open windows, like it is in Phoenix, hang a damp sheet from a ceiling fan for a cooler breeze." Marcovici adds that placing a box fan facing out of a window can help circulate air and push the hot outside air back out.
If all else fails, chill your pulse points. "To cool down quickly, apply cold packs before bed in areas where you can feel your pulses: the wrist, neck, elbows, ankles, and behind your knees," Bhuyan says.
If you're still not drifting off to sleep after trying all these techniques, you may want to check in with your healthcare provider to see if there's another reason you're having trouble sleeping.

Have more question about your sleep health? Our primary care team is here to help! At One Medical, we aim to provide exceptional care designed around you and your unique health needs. Sign up today to book an appointment — in person or over video — through our app.
The One Medical blog is published by One Medical, a national, modern primary care practice pairing 24/7 virtual care services with inviting and convenient in-person care at over 100 locations across the U.S. One Medical is on a mission to transform health care for all through a human-centered, technology-powered approach to caring for people at every stage of life.
Any general advice posted on our blog, website, or app is for informational purposes only and is not intended to replace or substitute for any medical or other advice. 1Life Healthcare, Inc. and the One Medical entities make no representations or warranties and expressly disclaim any and all liability concerning any treatment, action by, or effect on any person following the general information offered or provided within or through the blog, website, or app. If you have specific concerns or a situation arises in which you require medical advice, you should consult with an appropriately trained and qualified medical services provider.