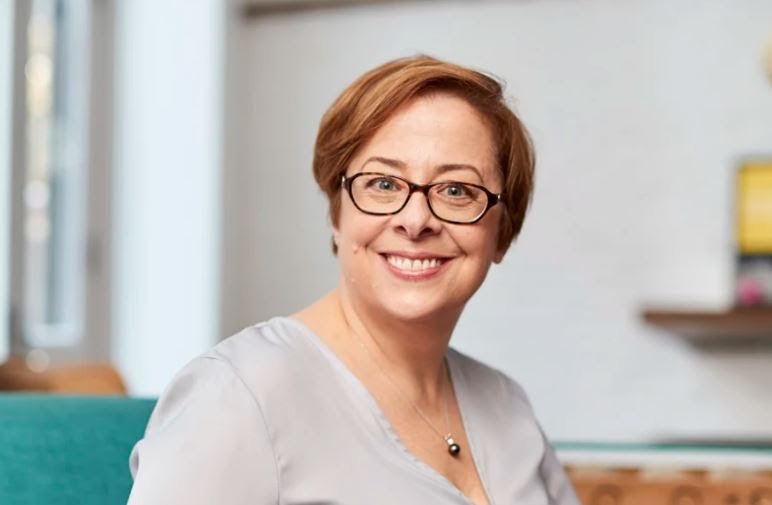 The only thing some people find more daunting than selecting a primary care physician for themselves is choosing one for their kiddos. Luckily, pediatricians and family practitioners at One Medical aren't just well versed in caring for babies, children, and teens; they're also primed and ready to answer questions and ease any parental anxieties that may arise.
Take Peggy Chapman, MD, MS, FA, for example. The New York-based physician at One Medical's Tribeca Office believes the key to keeping kids healthy is a blend of preventive care and parent education. "Being a mother of three has also helped me have empathy for the parents of my patients, since I know first hand what they are experiencing," she says. We asked the New Jersey Medical School grad and former New York Presbyterian Hospital chief pediatric resident to share a bit more about her professional journey, her passion for healthcare, and her secret tips for quieting crying kids.
What initially drew you to pediatrics?
During medical school, at the time that I had to decide on a specialty, I was also a new mom. I think this strongly influenced my decision to become a pediatrician. I like that pediatrics focuses on primary prevention – keeping children healthy through immunizations, developmental surveillance, and frequent check ups.
What makes caring for kids unique?
The thing that sets pediatricians apart from other specialties is that we care for patients within a wide range of developmental stages. Even the diseases that kids get can be different depending on their age. I enjoy working with children of all ages — from a few days old to college age!
What is a unique challenge to pediatric care that people may not know about or think of?
A unique challenge is that, while the child is our patient, we also need to take care of their parents — answer their questions, support them in raising their child, and guide them in the best ways to keep their child happy and healthy. I strive to be collaborative, not judgmental nor proscriptive, when counseling parents. After all, there are as many different ways to raise a child as there are parents!
What are some of the biggest myths you have to bust on a regular basis?
Many new parents are confronted with a lot of advice from friends and family about the "best way" to care for their infant. For example how to manage colic, teething symptoms, starting babies on solid foods, and sleep training. I try to reassure parents that these are all normal parts of a baby's first year. Giving parents some tools they can use to help their baby get through these stages also helps.
What makes One Medical different from other care providers?
I love being a One Medical pediatrician! Having practiced in more traditional pediatric offices, the differences at One Medical are clear to me. There is more time during visits to get to know families. Our Nurture Room and family-friendly office design provide everything parents need — a quiet place to breastfeed, family restrooms, and plenty of stroller parking. One Medical pediatric patients' experiences are as warm and welcoming as they are for our adult patients. For instance, having toys and books in the waiting room and exam rooms puts children at ease and keeps them occupied while I talk to parents. My go-to is a toy doctor's kit that kids play with while I examine them — it really empowers them to "use" the same instruments I do!
What's your go-to trick for quieting a crying baby?
Babies need to cry to let us know their needs. Sometimes they need to cry for reasons that may not be easy to understand. Most newborns have a fussy period every day that can last from 15 minutes to several hours. When a baby is crying even though they are not hungry or in need of a diaper change, I recommend trying the "Five S's": Swaddle, Suck (pacifier), Side or Stomach position, Swing or Sway, and Shush. One or a combination of these techniques usually does the trick!
What is a challenge that you frequently have to overcome with your patient's parents?
Parents want to do what is best for their child. If they have questions about the safety of vaccines, for instance, I try to answer them with the best evidence available. Sometimes, parents are hesitant to give medication — antibiotics, for instance. If this is the case, I will work with the parents to address their concerns and come up with a plan that will work for all involved.
One Medical's family practices offers pediatric services in select San Francisco Bay Area, New York, and Phoenix offices. Peggy Chapman, MD, MS, FA sees patients at One Medical's Tribeca Office and is currently accepting new patients. Call 212-441-4401 for more information.
The One Medical blog is published by One Medical, a national, modern primary care practice pairing 24/7 virtual care services with inviting and convenient in-person care at over 100 locations across the U.S. One Medical is on a mission to transform health care for all through a human-centered, technology-powered approach to caring for people at every stage of life.
Any general advice posted on our blog, website, or app is for informational purposes only and is not intended to replace or substitute for any medical or other advice. 1Life Healthcare, Inc. and the One Medical entities make no representations or warranties and expressly disclaim any and all liability concerning any treatment, action by, or effect on any person following the general information offered or provided within or through the blog, website, or app. If you have specific concerns or a situation arises in which you require medical advice, you should consult with an appropriately trained and qualified medical services provider.