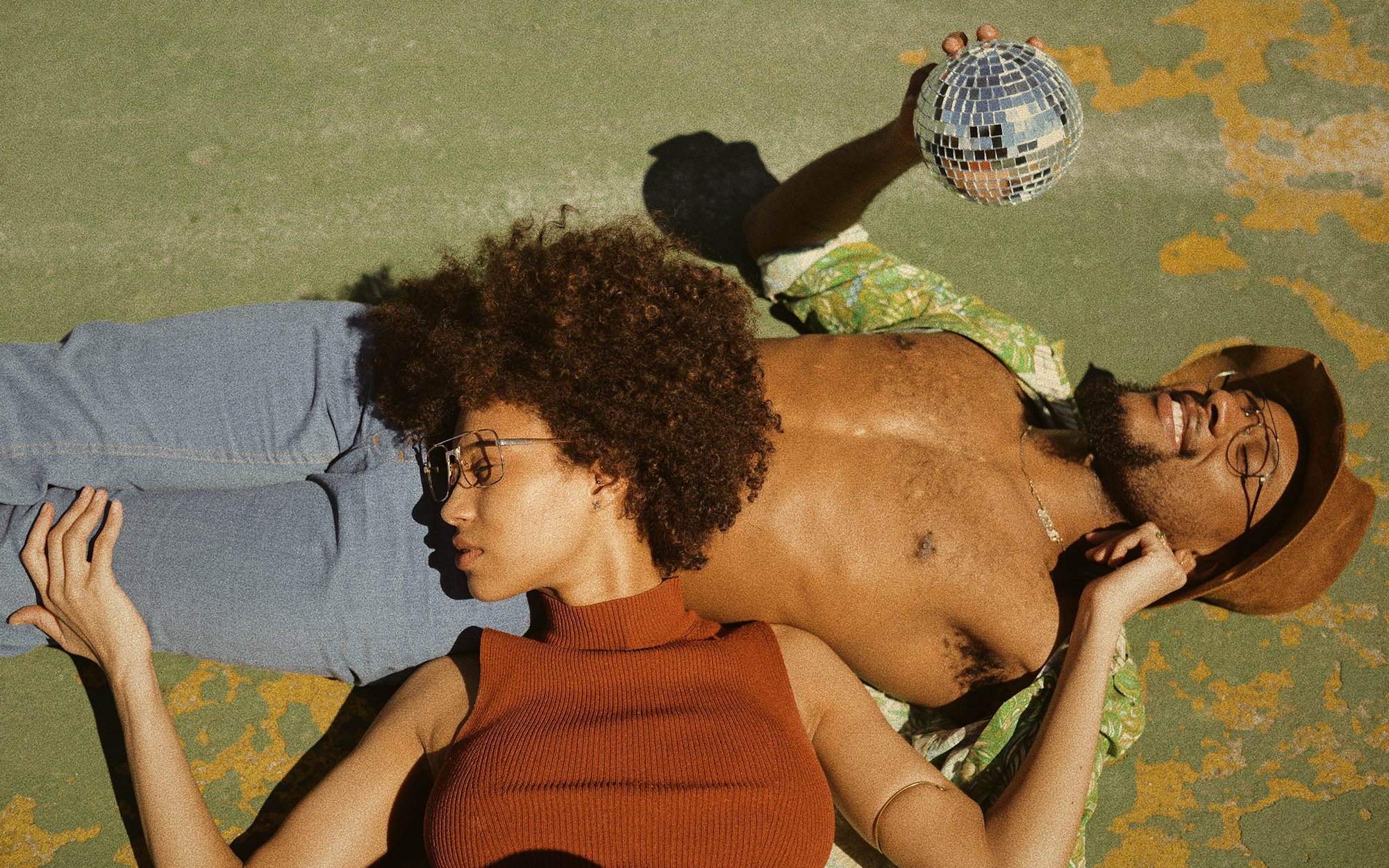 Updated February 13, 2019.
Open relationships are nothing new, but with the rise of relationship descriptors like "monogamish," and more mainstream media representations of non-monogamous unions, more people than ever are becoming curious about alternative sexual lifestyles.
Although there is little data on the subject, San Francisco-based organization TASHRA, the Alternative Sexualities Health Research Alliance, estimates that about 10 percent of the US population engages in non-traditional sexual practices. Many of these people face unique health issues and barriers to care that may not exist for monogamous individuals.
If you're in a non-monogamous relationship—or are just interested in exploring your options—know the particular health precautions you should take to protect yourself and your partners.
What are the different kinds of open relationships?
While the concept of an "open" relationship may seem self-explanatory, there are many different forms of non-monogamy that can include a variety of sexual practices and philosophies. A few terms and distinctions to know:
Polyamory or poly: Maintaining multiple sexual and/or romantic relationships simultaneously; all people involved have full knowledge of the situation and are completely consenting.
Kink: Otherwise known as BDSM (bondage and discipline/domination and submission/sadism and masochism), fetish, and/or S&M, "kink" refers to a lifestyle or practice based on consent and mutually defined activities that, according to TASHRA, involves "eroticization of power via dominance and submission, role playing/fantasy, and/or intense sensory stimulation and/or physical restriction."
Open relationship: Can include polyamory, but also other non-monogamous relationships like swinging (i.e., the practice of singles or partners in committed romantic relationships engaging in sexual activities with others), and other forms of sexually or romantically open arrangements.
What does my relationship have to do with my health?
As with any sexual relationship, there are health risks to consider, and safety should be a top concern for all partners. The nature of your relationship influences the kinds of health considerations you may want to take into account. While people who engage in BDSM may face unique health hazards such as physical injuries, anyone involved in a poly or open relationship should be aware of the increased risk for sexually transmitted diseases (STDs) and take precaution.
The keys to staying safe in any type of sexual relationship, however, are consent, honesty, and trust. Communication between all partners is crucial, and forming a trusting relationship with an experienced, sex-positive health provider can greatly reduce the risks of disease and injury for everyone involved.
Here are a few guidelines for staying safe and protecting your health in a non-monogamous relationship:
Communicate openly and honestly with all partners.
According to a study published in the Journal of Sexual Health, "sexually unfaithful" individuals (i.e., cheaters) demonstrated significantly lower rates of protective sexual health behaviors than "negotiated non-monogamous" individuals (i.e., people in open relationships), both with primary partners and in other sexual encounters. Negotiated non-monogamists were more likely to use condoms correctly than the sexually unfaithful individuals who secretly cheated on their partners. Those in consensual non-monogamous relationships were also more apt to openly discuss STDs, share their sexual history, and sterilize sex toys.
Another study found that couples who have more positive communication styles tend to heal faster when it comes to certain ailments. Researchers speculate this effect may be due to the release of oxytocin, known as "the love hormone," which is thought to impact emotional responses connected to relaxation, trust, and psychological stability.
Communicate openly and honestly with your provider.
According to TASHRA lead investigator and UCSF associate professor Jess Waldura, MD, the fear and anxiety many individuals feel about coming clean to their health care providers may be unwarranted.
"Many of the individuals in our study who self-identified as kinky, poly, or some version of that, expressed discomfort about coming out to their providers, but very few of them got a bad response [when they did]," Waldura says. "The anticipated stigma did not translate into the actual experience of stigma. They largely had good experiences, even when the providers were inexperienced."
The only way to ensure you're getting comprehensive, adequate care is to find a provider you trust, and to be completely candid with him or her about all aspects of your sexual health. "You are not going to get good care if you're not honest about your risk factors," Waldura says. "And if your provider gives you a bad response, then get another provider who knows how to handle [your situation]."
Get tested appropriately.
If you are in non-monogamous sexual relationship, you should be tested for STDs but the appropriate frequency of testing varies from person to person depending on several factors. Gay men who are sexually active with multiple partners, for example, are encouraged to complete STD testing every three to six months. However, it may not be necessary for all individuals involved in poly or kink relationships to be tested this frequently, and many providers may be hesitant to order such frequent tests because of prohibitive costs and the possibility of false positive results.
"In the poly community especially, there's a very big, open discussion around testing status and STD status, and it's quite routine to bring recent lab results to new partners," Waldura says. "However, many poly individuals–like women who have sex with men but those men don't have sex with men–actually have a low risk. This can cause tension because patients have been encouraged to get frequent tests, but providers don't feel they qualify, and over-testing low-risk individuals can increase the risk of getting a false positive."
If you're unsure about your own STD testing needs, the Centers for Disease Control and Prevention (CDC) offers population-based recommendations. However, if you feel your individual risk is higher or lower for whatever reason, it's important to negotiate a testing schedule with your provider that's appropriate for your situation. "Tests are not intended to alleviate fears, but to uncover disease," Waldura says.
Find a therapist who understands your needs.
Establishing a relationship with a mental health provider who is sensitive to your needs can help you feel comfortable discussing and disclosing issues that may impact your health. Some mental health professionals specialize in issues related to polyamory and kink, and can provide guidance around a variety of specific topics. Research therapists in your area, or ask your health care provider for a recommendation. If you live in the San Francisco Bay Area, you can find a poly/kink-friendly therapist here: http://bayareaopenminds.org/about/members/.
The One Medical blog is published by One Medical, a national, modern primary care practice pairing 24/7 virtual care services with inviting and convenient in-person care at over 100 locations across the U.S. One Medical is on a mission to transform health care for all through a human-centered, technology-powered approach to caring for people at every stage of life.
Any general advice posted on our blog, website, or app is for informational purposes only and is not intended to replace or substitute for any medical or other advice. 1Life Healthcare, Inc. and the One Medical entities make no representations or warranties and expressly disclaim any and all liability concerning any treatment, action by, or effect on any person following the general information offered or provided within or through the blog, website, or app. If you have specific concerns or a situation arises in which you require medical advice, you should consult with an appropriately trained and qualified medical services provider.