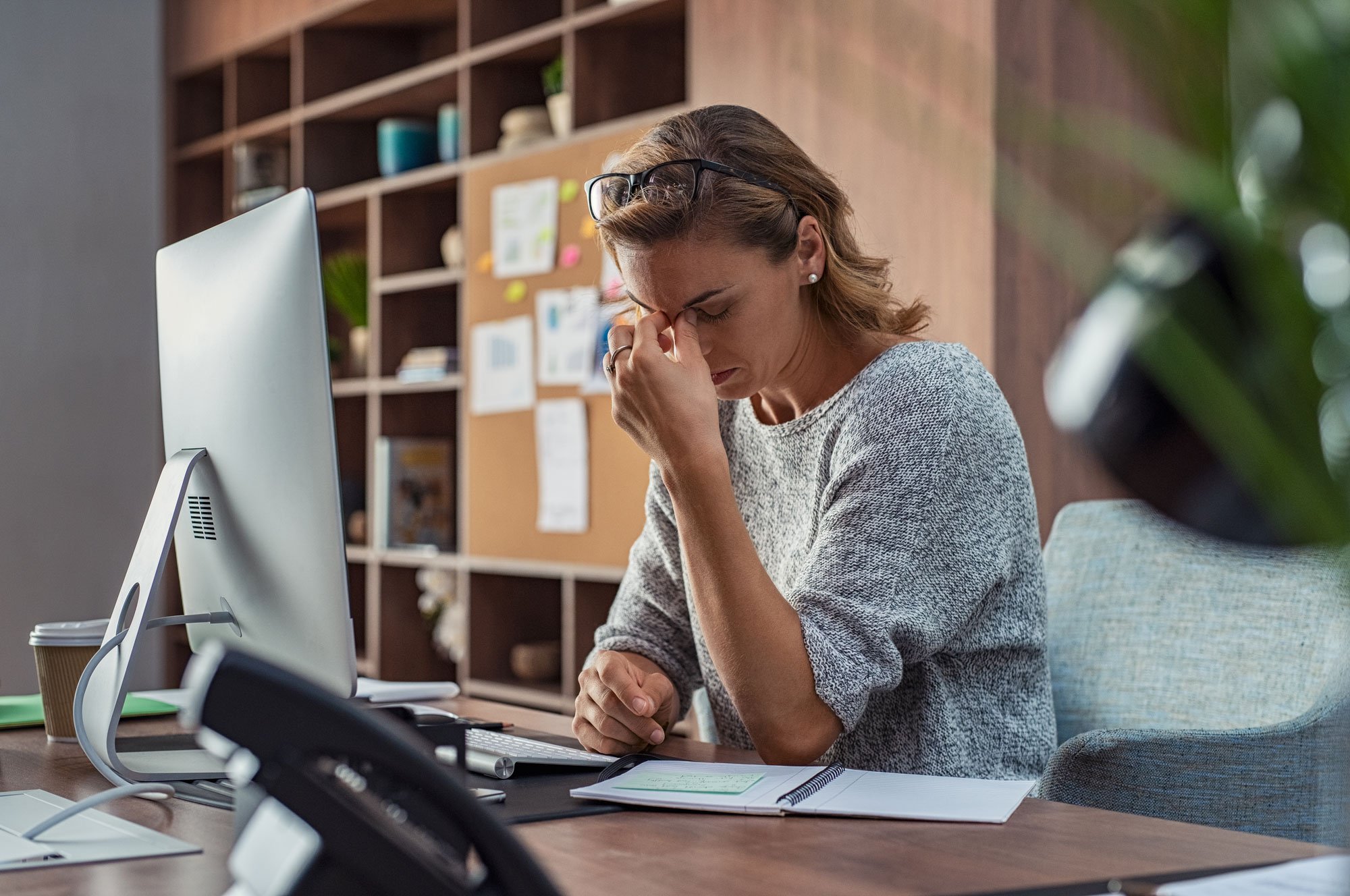 Taking time off of work for treatment for an injury or a surgery is pretty common. But what do you do when your pain isn't just physical? Mental health issues like a severe reaction to a traumatic event, or a major depressive disorder can be debilitating. And sometimes treatment for these concerns needs more than a few days. Short term disability leave may be a way to help you access more intensive treatment. Here is what you should know about short term disability leave for a mental health condition:
What is Short-Term Mental Health Disability Leave?
Short-term Mental Health Disability Leave (MHDL) is longer than your normal sick leave. Depending on your employer's disability insurance and the state you live in, MHDL can allow up to 6 months of leave, although shorter durations (4-6 weeks) are more typical to help you get back on your feet.
The amount that you are paid depends on your disability provider (i.e., the insurance company or state) and can be a percentage of your salary. The disability provider is the "in-between" for you and your employer. Documentation of ongoing care must be provided to your disability provider and usually includes dates of appointments, assessment of functioning, and diagnosis. The disability carrier does not share your diagnosis with your employer. This documentation needs to be provided by a healthcare provider, usually a psychologist, psychiatrist, or primary care provider.
The disability insurance providers, not the healthcare providers, make the recommendation regarding if and when you can work and if you will get paid while on leave.
What can I expect when I am being evaluated for MHDL?
Ideally, if you are currently in mental health treatment, that provider should be treating your mental health concern and managing your leave. Sometimes because of legal restrictions, e.g., your therapist is a Master's level therapist, or is an EAP provider, your mental health provider is unable to complete the paperwork for leave, and needs your PCP to manage it. In this case, your PCP will request you sign a mental health medical release form. This will ensure that your PCP can communicate about your care plan and get regular updates.
If you are not already under the care of a mental health provider, we recommend that you schedule an appointment with a mental health provider or your regular primary care provider (PCP) as soon as you begin to experience debilitating distress or mental health symptoms. Early intervention is important to support your overall well-being.
Your PCP might request to meet with you more than once before offering a recommendation regarding leave. It's important that you see your regular PCP so that this person can monitor your symptoms and follow-up on your care. Be sure to select a "standard" 30 min appointment time when scheduling with your primary care PCP in order to allow enough time for this initial meeting.
Because "disability" suggests a serious impairment, your PCP will need to complete a thorough assessment to determine a diagnosis and understand the ways in which your symptoms are impacting your ability to function adequately in your daily life.
If you have not yet completed your annual physical, your PCP may request you complete one in order to assess your overall health, and to rule out medical causes underlying your symptoms.
Based on your symptoms, your PCP may request you complete various measures and questionnaires to determine current symptom and functioning status, to clarify diagnosis and to offer recommendations based on the results of that assessment.
Depending on the severity of your symptoms, these recommendations can include:
If MHDL is recommended, what will my PCP expect from me?
Active involvement in recommended treatment which likely will include:
Following a treatment plan developed with mental health provider and/or PCP, including regular attendance. Typically this means meeting with an outpatient mental health provider weekly or multiple times per week or involvement in more intensive care, like a partial hospitalization program.
Regular check-ins with your PCP.
If your PCP is managing the documentation for your leave and you are engaged in a non-One Medical treatment option, your PCP will ask you to complete a release of information form in order to facilitate communication.
You will be expected to return to work by the designated date.
You are responsible for coordinating with your employer regarding important dates when applying for leave and plans to return to work.
Think you need an evaluation for a short-term mental health disability leave? We're here to help you navigate the best care plan for you. Book an appointment today to learn more.
The One Medical blog is published by One Medical, a national, modern primary care practice pairing 24/7 virtual care services with inviting and convenient in-person care at over 100 locations across the U.S. One Medical is on a mission to transform health care for all through a human-centered, technology-powered approach to caring for people at every stage of life.
Any general advice posted on our blog, website, or app is for informational purposes only and is not intended to replace or substitute for any medical or other advice. 1Life Healthcare, Inc. and the One Medical entities make no representations or warranties and expressly disclaim any and all liability concerning any treatment, action by, or effect on any person following the general information offered or provided within or through the blog, website, or app. If you have specific concerns or a situation arises in which you require medical advice, you should consult with an appropriately trained and qualified medical services provider.