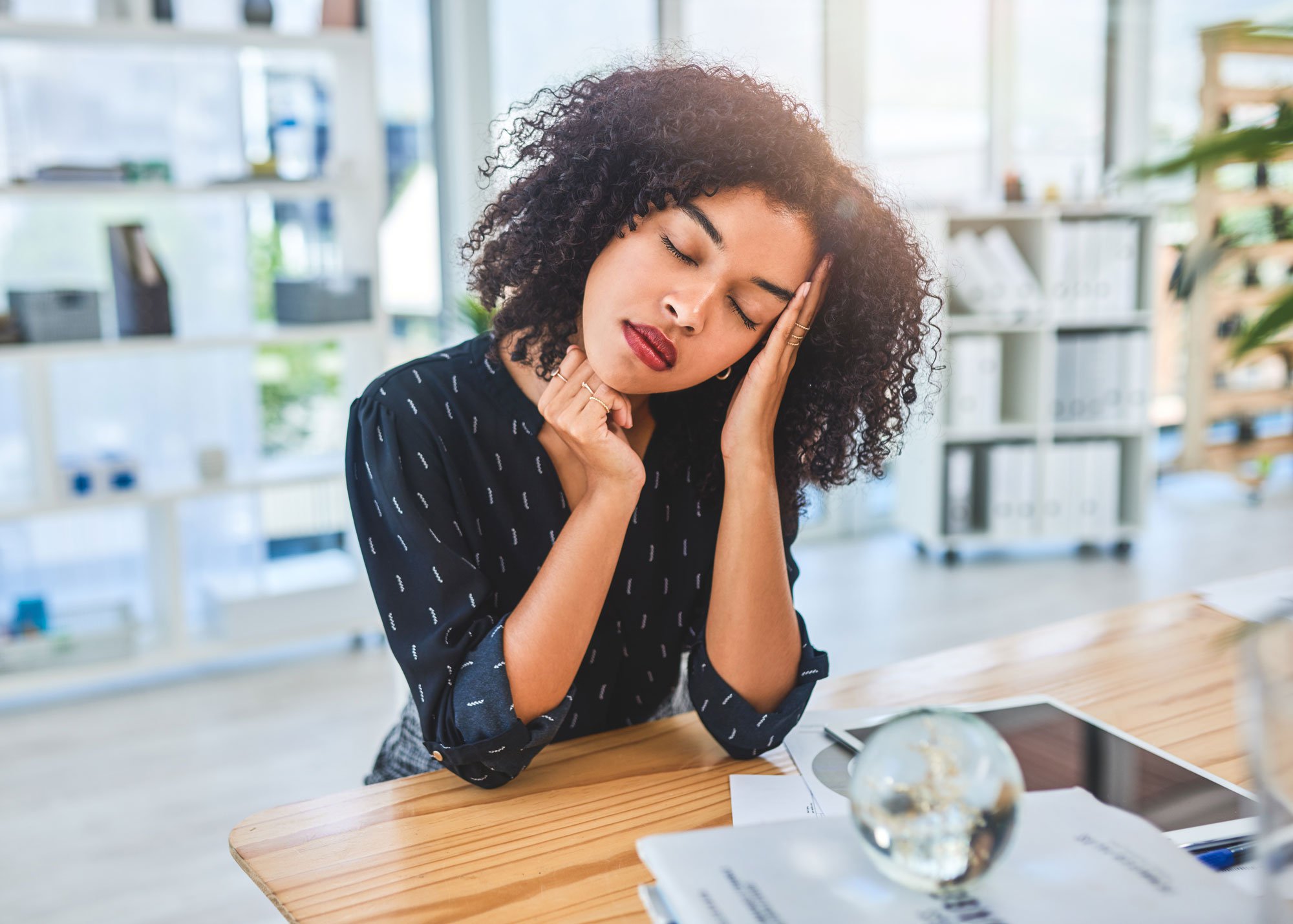 U.S. politics has grown increasingly divisive in recent years, and between the 24 hour news cycle and social media, it's almost impossible to avoid the tension. And with the 2020 election just around the corner, many are left navigating feelings of fear and distress.
According to a recent study by the American Psychological Association, 69 percent of Americans say the future of our nation is a significant source of stress, and 62 percent say they are stressed by the current political climate. Researchers also found that the upcoming political election is causing more stress than the 2016 election. Likewise, a study by the University of Nebraska-Lincoln, found that one in five Americans are sleepless or have had friendships damaged over politics.
How can stress impact my health?
Stress can manifest itself in the body in many ways. While mild doses can be a source of motivation, higher doses can negatively impact our emotional and physical wellbeing. For some, stress can cause physical symptoms like headaches, fatigue, insomnia, muscle tension, an upset stomach, or chest pains. It can also have an impact on your mental health, leading to feelings of anxiety, depression, agitation, loneliness, or low self-esteem.
According to One Medical's Mike Richardson, MD, it's important to check in with yourself regularly. "Many people are not aware of the heavy toll stress can have on their health," says Richardson. "If you are having difficulty sleeping, are feeling slow, or are just not interested in things you normally like, you may want to take a step back and examine your mental health. Talk to a friend, family member, or your primary care provider and they can help you during times of stress."
What should I do if I'm stressed about the political climate?
While it often feels like there is no end to political madness, not all hope is lost: Your stress can be managed with a few mindful steps.
Practice Self-Care
Richardson emphasizes the importance of prioritizing the basics: "Sleep 8 hours a night, eat well, and exercise. It sounds simple but it's hard to do for most working professionals." A regular sleep cycle can regulate mood and concentration level, as well as decrease the risk of depression. Meanwhile, eating well-balanced, nutritious meals and exercising regularly can reduce stress hormones and increase endorphin production, boosting your overall mood and energy level.

Unplug
While it's important to stay informed, it's equally important to know your limits. "Having a steady stream of tweets and news alerts can be exhausting," says Richardson. "Turning off my smartphone and enjoying the moment with my friends and family has allowed me to unwind and have greater balance in my life." If scrolling through your newsfeed leaves you feeling anxious and overwhelmed, it may be time to take a break and unplug. Set aside a certain part of the day specifically for news consumption and give yourself a time limit. Some social media platforms even allow you to create those boundaries within their apps.

Excuse Yourself
Political debates with family members, coworkers, and friends can often get heated and strain relationships. If you know a political conversation may get tense, use the opportunity to excuse yourself, change the topic, or redirect the conversation. If the conversation is unavoidable, you can also try letting the other person run out of steam without being confrontational.

Take Action
Feeling powerless can increase feelings of depression and low self-esteem. It's important during times of uncertainty to remember that you have a voice. Joining a political organization, campaigning for a cause, or volunteering with a community group can alleviate stress and help you feel hopeful about the future.

Be Open
Understanding the other side can also reduce fear and stress about the unknown. When talking to people who share opinions different from yours, try to listen objectively and show compassion for their points of view.
Looking for more mental health resources? Find more articles on the One Medical blog and learn more about the many ways One Medical addresses and prioritizes mental health.
The One Medical blog is published by One Medical, an innovative primary care practice with offices in Atlanta, Boston, Chicago, Los Angeles, New York, Orange County,Phoenix, Portland, San Diego, the San Francisco Bay Area, Seattle, and Washington, DC.
Any general advice posted on our blog, website, or app is for informational purposes only and is not intended to replace or substitute for any medical or other advice. The One Medical Group entities and 1Life Healthcare, Inc. make no representations or warranties and expressly disclaim any and all liability concerning any treatment, action by, or effect on any person following the general information offered or provided within or through the blog, website, or app. If you have specific concerns or a situation arises in which you require medical advice, you should consult with an appropriately trained and qualified medical services provider.