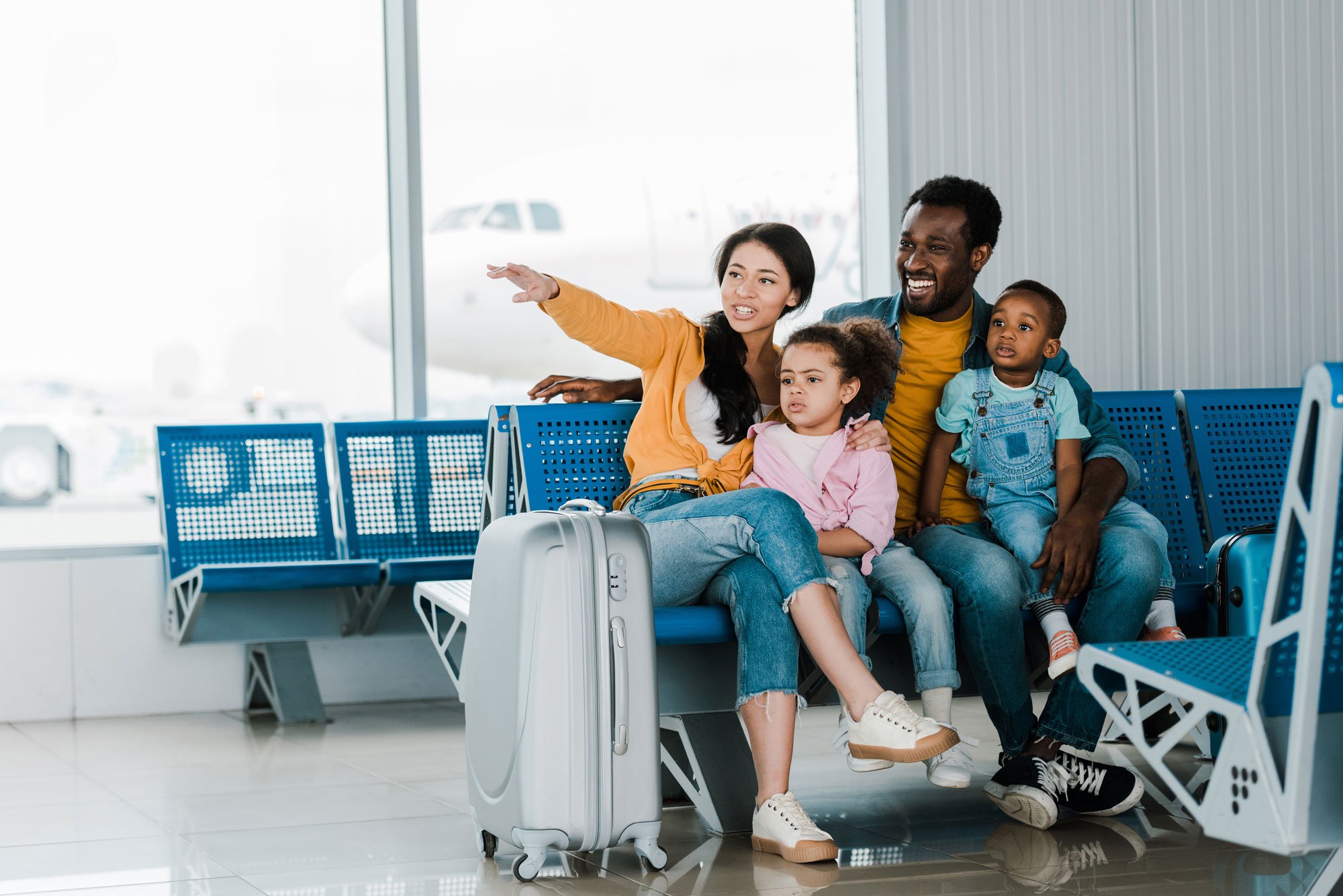 Grandma's house for the holidays, a tropical vacation to escape winter, a trip to the mountains – the holiday season is a time of year when we travel places both new and old. As a healthcare provider and a travel enthusiast, I know first hand how travelling can affect our lives and health. When planning your holiday trips with your kids, however, we know it can be both exciting and stressful at the same time. It can be difficult to prioritise your health too, but with these few tips, we're hoping your holiday trip will be more enjoyable and less stressful!
What are the biggest health risk factors during family holiday travel?
The biggest health risk factors during family holiday travel is contracting some contagious virus. Flu season is at its peak around the holidays. We all want to share the love with our family, the last thing we want to share is viruses or bacteria. The best tips when traveling with family is to wash your hands often, get vaccinated, avoid crowded areas if you can, and keep hand sanitizer with you while making your way through travel hubs like airports and train stations. This can lower your risk of contracting a contagious disease significantly.
How does family holiday travel affect your physical and mental health?
The holiday is exciting but also a stressful time of year for parents especially. From managing changing school schedules to making travel plans to meeting holiday expectations, parents are often taking on much more than their regular stress load. Stress can weaken your immune system and make you more susceptible to diseases. Even when stress itself isn't a problem, it can affect the rest of your life. For example, stress can lead to eating indulgently at the expense of a healthy diet. And with hectic travel schedule, your daily routine and sleep pattern often get disrupted.
How can you maintain a healthy diet, exercise, and sleep schedule while traveling with the family?
In order to stay physically and mentally healthy while you travel with the family, you need to maintain a healthy diet and relatively stable schedule of exercise and sleep. You can do this by planning meals in advance, staying well hydrated, scheduling activities with the focus of fitness, and getting a full night's rest as much as possible. Adequate sleeping is helpful to put you in a good mood and boost your immune system.
What are some steps I can take to keep my kids healthy?
Keeping your kids' immune system strong is an important part of making sure they stay healthy. Getting regular immunizations (like their annual flu shot), setting a consistent bedtime, and preparing nutritious meals at home are also fantastic ways to make sure your kids are feeling their best.
Kids need to stay on track with their routines to be their best selves, especially when traveling. If your kids nap during the daytime, it is ok to break away from the festivities and let them snooze. If your kids have a favorite toy or blanket that they sleep with,bring them with you to facilitate their sleep routine. The bottom line is to keep their routine as consistent as possible. You can also prepare them for unexpected delays by bringing extra food, drinks, blankets, and things that will keep them entertained such as books, videos, and their favorite toys.
Getting ready for a big family holiday trip and have more questions? Reach out to our team via our app, or come in for a visit to discuss anything that's on your mind. Happy holidays!
The One Medical blog is published by One Medical, a national, modern primary care practice pairing 24/7 virtual care services with inviting and convenient in-person care at over 100 locations across the U.S. One Medical is on a mission to transform health care for all through a human-centered, technology-powered approach to caring for people at every stage of life.
Any general advice posted on our blog, website, or app is for informational purposes only and is not intended to replace or substitute for any medical or other advice. 1Life Healthcare, Inc. and the One Medical entities make no representations or warranties and expressly disclaim any and all liability concerning any treatment, action by, or effect on any person following the general information offered or provided within or through the blog, website, or app. If you have specific concerns or a situation arises in which you require medical advice, you should consult with an appropriately trained and qualified medical services provider.