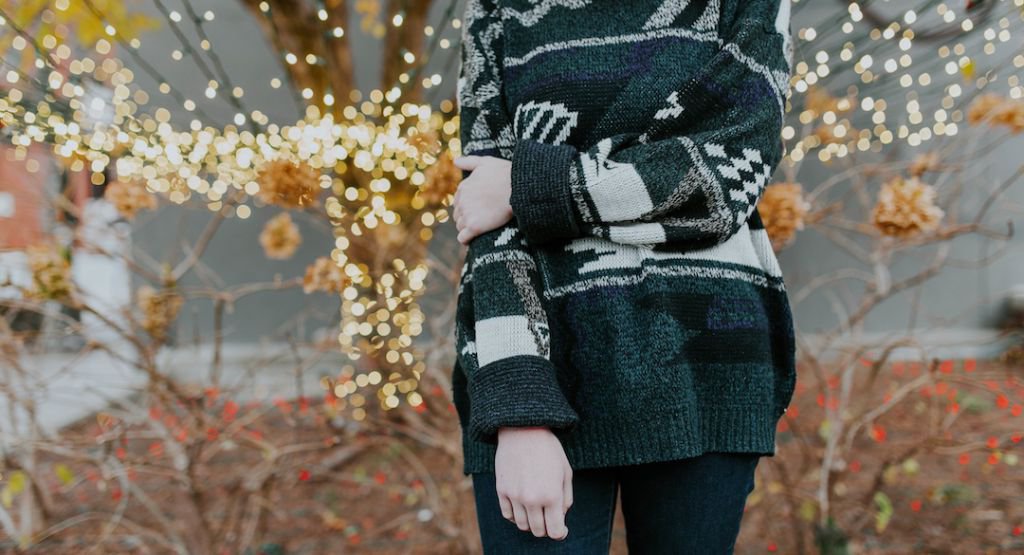 As the year-end holiday season approaches, our thoughts turn to seasonal traditions, time with family and friends, delicious special foods, those old favorite movies…and stress. Although stress can strike at any time, the holidays do have the potential to magnify some of the emotions people are experiencing.
There's a lot of advice out there for dealing with holiday stress —  from foregoing expensive gifts in favor of service projects to limiting your consumption of rich foods to simply pausing to take deep breaths. While these can help, they can also leave you feeling like there's just one more thing on your to-do list that you have to get right. My advice? Instead of focusing on those, let's talk about one underlying principle that can help you anytime you feel stress building up: managing expectations.
Before we get into how we can manage our expectations, let's take a step back. What are expectations? And where do they come from?
The dictionary defines "expectation" as "a strong belief that something will happen or be the case in the future" or "a belief that someone will or should achieve something." Expectations are the heart of almost any stress — when we're thinking "I should…" or "they should have…", expectations have been set.
1. Examine your expectations.
One of the best places to start is by reflecting. What expectations are weighing on your mind right now? Where did they come from? Who is depending on you to make it happen? But think hard about those answers. What factors are in your control? What is really at the heart of the situation? If you're expecting to build a gingerbread house worthy of Martha Stewart, that's fine — but if it's causing stress in your life, think about why you're doing it. Is it because you genuinely enjoy the challenge of putting together an intricate baked wonder, or is it because of some other fact?
One of the great thing about expectations is that we're the ones that make them. Sure, there may be other factors pushing you in one direction or another, but the expectations you set for yourself can be changed at any time. We can't change what others expect, but we can change what we do. And the first expectation to change is that we should always fulfill other people's expectations.
2. Consider dropping some expectations.
We all have internalized standards for ourselves. But on closer inspection, you'll find that they're often tied to expectations. When I was in medical school, I was confronted with my own perfectionism — I had to realize that it was unrealistic to expect that I would be at the top of every class and succeed at every effort. And on top of that, by pushing myself so hard, I was making others feel worse. I learned that admitting my limits made me a better provider of care to people, because I was not so stressed out (and irritable) all the time.   
In order to keep myself in better balance, I developed a handy reminder. When I find myself pushing hard and getting upset about something, I think to myself: "Will I care about this when I'm 70 years old?" And guess what? A lot of things fail to pass that test. Letting go of my notions of what should happen played a huge role in reducing my stress level.
3. Always aim for the life you want.
When you make choices based on your authentic desires, the result is better for both yourself and everyone around you. A wise friend once told me the happiest person he knew was a woman with four kids and a packed schedule. He asked her the secret, and she said, "I say 'no' a lot. I don't agree to do things I don't want to do." She was busy — but she did what she wanted to do instead of what she felt was expected of her. When it comes to the holidays, go ahead and choose to celebrate or not celebrate, to indulge or not indulge, to spend or not spend, to volunteer or not volunteer. In the words of psychologist Fritz Perls, "Don't let the world 'should' on you."
So this holiday season — or anytime you feel stress begin to build — remember that there are simple ways to make yourself feel a bit better. You just might find that changing your thoughts may help you to make room for joy.
The One Medical blog is published by One Medical, a national, modern primary care practice pairing 24/7 virtual care services with inviting and convenient in-person care at over 100 locations across the U.S. One Medical is on a mission to transform health care for all through a human-centered, technology-powered approach to caring for people at every stage of life.
Any general advice posted on our blog, website, or app is for informational purposes only and is not intended to replace or substitute for any medical or other advice. 1Life Healthcare, Inc. and the One Medical entities make no representations or warranties and expressly disclaim any and all liability concerning any treatment, action by, or effect on any person following the general information offered or provided within or through the blog, website, or app. If you have specific concerns or a situation arises in which you require medical advice, you should consult with an appropriately trained and qualified medical services provider.