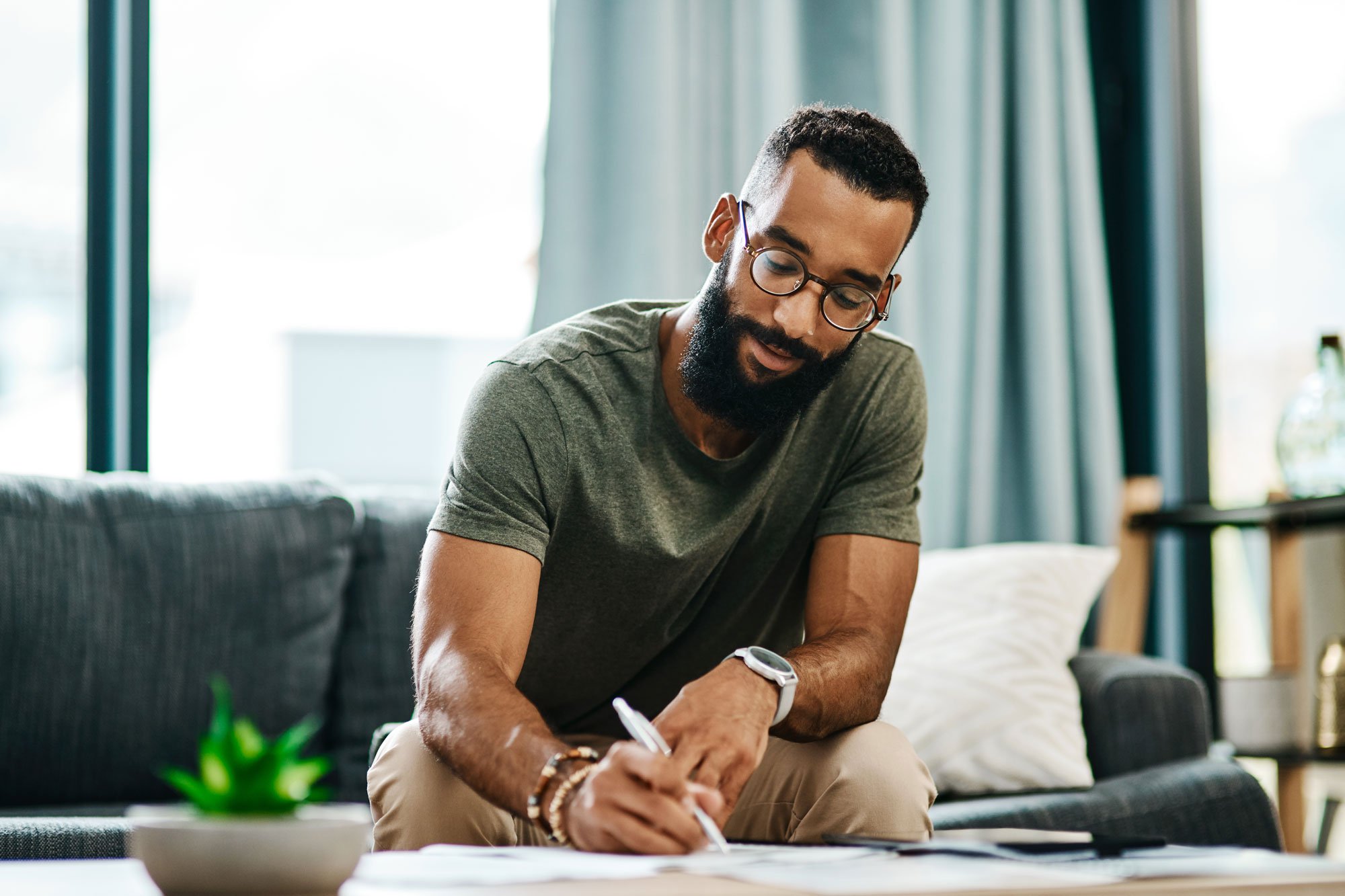 Updated September 11, 2023.

High deductible health insurance plans (HDHPs) can be tricky to navigate because they place the burden on you to manage health care costs. But there are also many benefits to this type of plan, so if you're up for braving the complexity, it might suit you well financially.
Here are five things to know about HDHPs to help you assess whether or not they're right for you:
1. You Pay Out of Pocket Until Your Deductible Is Met
HDHPs are often described as a form of "catastrophic coverage" insurance. Having one can prevent you from going broke if you get hit by a bus or suddenly fall very ill. Catastrophes aside, most HDHPs will only cover preventive care services, which usually means one physical exam per year (although plans vary), until your deductible is met. This means that if you need to go to the doctor to get your ears cleaned or a wart removed or if you need stitches, those services probably aren't covered (although the money that you spend will count toward your deductible).
Other uncovered services that often catch patients off-guard? Blood work and tests. Labs can be extremely costly, and even if your provider deems a test medically necessary, a high deductible plan usually means that the responsibility of payment falls on you.
2. You Can Pay Out of Pocket Expenses with Pre-Tax Dollars
When you have an HDHP, you have the option of opening a Health Savings Account (HSA). An HSA is an account that you can allocate pre-tax dollars to every month up to $3,050 per year per individual for the purpose of paying health care costs. So, if you need to schedule an unexpected appointment and pay out of pocket it for it, you can use money from this account. The account does not expire at the end of the year – you're permitted to rollover and save up money from year to year for potential future health care costs. (The IRS defines a high deductible as $1,200 or more. For more information, take a look at the IRS web site.)
3. They Can Save Money (If You Don't Go to the Doctor Often)
Since HDHPs require that you pay out of pocket for most appointments until your deductible is met, you pay less per month in premiums than you would with an HMO or PPO plan. (Unfortunately, in states like California, monthly premiums aren't significantly lower yet, but if more people elect an HDHP and use it responsibly, premiums should go down.)
If you don't see your provider often, an HDHP really will save you money. While your out-of-pocket cost per visit may be much more than a visit covered by a traditional health plan, the monthly savings on the premium can usually make up for a few visits per year.
The best way to determine whether or not you'll save money by using an HDHP is to estimate a year's worth of health care costs. Here's an example:
Let's say your HDHP has a monthly premium of $400 and a deductible of $2,500. Over the course of a year, you will pay $4,800 for your coverage. If you stick to two visits per year (one preventive, one out-of-pocket), we'll estimate that you'll pay around $400. Then, add in the estimated cost of a standard blood lab—let's say another $400.
$4,800 + $400 + $400 = $5,600 per year
Compare this to a more traditional plan where you pay $550 per month with a $500 deductible. Even if your office visits and labs are covered, you know that your baseline payment will be $6,600 per year. While paying out of pocket for a visit may initially cause you some sticker shock, remember that if you don't see your provider often, you will have more money in your pocket at the end of the year.
If you have more complex needs, an HDHP might not be for you. If you have a chronic condition, need surgery, or if you plan to become pregnant, it will change your calculations. Likewise, if you have dependents, you might be better off with a traditional plan.
Note: If you have a high deductible plan, ask your provider if he or she (or the lab) offers discounts for paying upfront for visits or tests.
4. You Don't Want to Hit Your Deductible
With most plans, hitting your deductible means that more services are covered and you save money. But the deductibles for HDHPs are higher than other plans, so planning to hit your deductible probably won't save you money, nor is it a good way to manage your health.
If your plan costs $4,800 annually and you manage to reach your $2,500 deductible, then you've already spent $7,300. In all likelihood, you could have used that money to get a plan that offers far more coverage.
If you crunch the numbers before you choose a plan and you think you might hit the deductible in an HDHP, then a traditional plan with higher premiums and more coverage might be better for you.
5. They'll Make You a Better Health Care Consumer
With an HDHP, you'll see just how expensive appointments, blood work, imaging tests, and prescriptions are. Understanding the cost of health care services will make you a more knowledgeable and savvy consumer—and this has a beneficial ripple effect on the entire health care system.
Having an HDHP means that you might turn to a less expensive primary care visit instead of seeing a more expensive specialist. Or you might try lifestyle modifications to improve your health instead of turning immediately toward a prescription. The more you are aware of how much health care services cost, the more careful and conservative you are likely to be, which will eventually make the price of health care more reasonable for everyone.
The One Medical blog is published by One Medical, a national, modern primary care practice pairing 24/7 virtual care services with inviting and convenient in-person care at over 100 locations across the U.S. One Medical is on a mission to transform health care for all through a human-centered, technology-powered approach to caring for people at every stage of life.
Any general advice posted on our blog, website, or app is for informational purposes only and is not intended to replace or substitute for any medical or other advice. 1Life Healthcare, Inc. and the One Medical entities make no representations or warranties and expressly disclaim any and all liability concerning any treatment, action by, or effect on any person following the general information offered or provided within or through the blog, website, or app. If you have specific concerns or a situation arises in which you require medical advice, you should consult with an appropriately trained and qualified medical services provider.