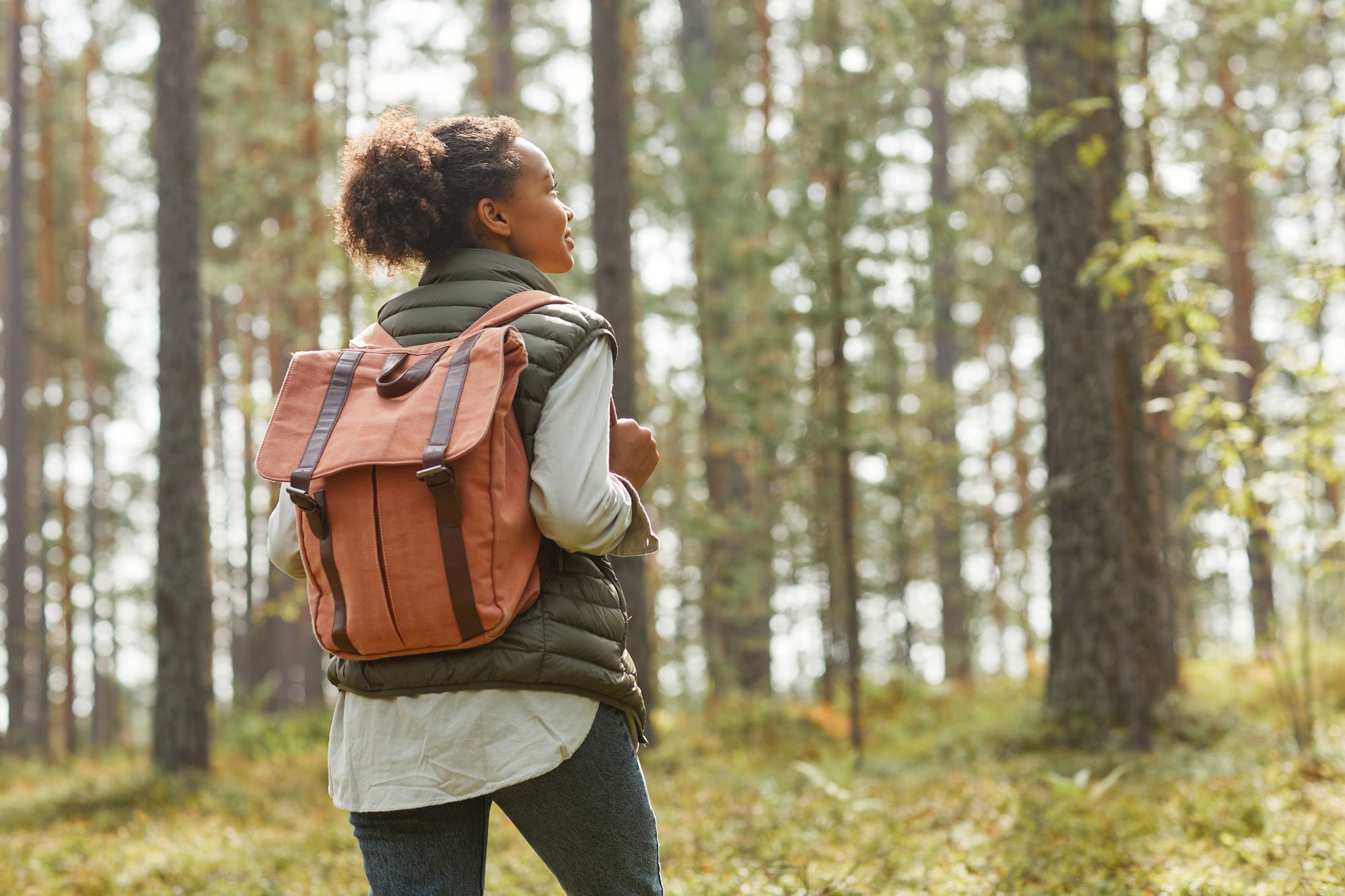 Clinical Editor: Megan Dodson, PA-C
The season of sun, salt, sand, and outdoor activity is upon us — and it has many of us thinking of (or partaking in) travels and time off of work and studies.
Regardless of season, vacation isn't just a luxury — time off of work (and a break from general obligations and life stressors) is essential for both our physical and mental health.
That doesn't mean two weeks in a five-star international resort is the only pathway to improving and maintaining your health. A vacation, staycation, or simply a day off can have numerous health benefits that contribute to your physical and mental wellbeing.
Ahead, we'll explore six psychological and physiological benefits you could reap from taking time off.
1. Reduced stress
It probably doesn't come as a surprise that taking a break from work can help you feel more relaxed and reduce your stress levels. Stress, as you probably know, wreaks havoc on almost every facet of your health, physically and mentally, and can have a 'cascade' or domino effect on different physiological systems (ie, stress negatively impacts sleep, poor sleep can tax the immune system, compromised immunity can lead to illness, etc).
Preventing, reducing, and mitigating stress is an essential component in health and vitality. Breaking up the work routine and taking a break can directly impact your stress levels; at least for the duration of your break, you can get a reprieve from stress and its effects on your brain and body.
2. Improved sleep quality
Ready to sleep better? Stress goes down, sleep quality goes up!
Taking time off can help promote better sleep through the reduction of stress, but it can also — in the simplest of ways — give you more time to sleep. The concept of sleep debt comes to mind here: you're not getting enough sleep on a regular basis. An hour here, two hours there, and your 'debt' accumulates. Your body keeps score and it can have a cumulative effect.
Vacations — or periods of rest — can offer an opportunity to catch up on sleep and pay off that debt, allowing for a reset of sleep patterns. Because sleep (like stress) also plays an enormous role in maintaining physical health and well-being, this is a stellar benefit and yet another reason to put in that PTO request. Catch up on your Zs in a few simple steps.
3. Boosted immune system and physiological health
Excessive work has been linked to heart disease and stroke… even mortality. Stress and sleep loss, commonly correlated with working long hours, also impact your immune system and ability to stave off disease. We're talking chronic stress — a slow burn, over time, without break (like your schedule) — versus acute stress.
This is where your time off factors in. It isn't to say that vacation equals improved immune system, but rather the effects of taking some PTO can lead to a healthier, stronger body — immune system included. Reducing stress and catching up on sleep — via your own version of vacation — can help your body fight off illness.
4. Enhanced cognitive function
Clearer thinking could be a staycation away. If burnout is resulting in brain fog, a vacation could be the reset your mind needs. In fact, recent research found that, "Taking a break leads to measurable improvements in cognitive performance." The theory here is that a break from your day-to-day work activities and stressors can alleviate emotional distress and allow your brain to 'fire on all cylinders' again, so to speak.
5. Increased creativity and productivity
Anyone who works in a creative field can attest to it: stress is a creativity killer. Ideating and expressing under pressure, or in a state of burnout, can feel virtually impossible. Burnout, emotional exhaustion, and mental fatigue at work also results in decreased productivity.
While taking care of yourself and your health independently of your work goals is important, this could be a motivating factor for the more career minded; in essence, taking breaks to 'reset' your brain can help you with creativity and productivity.
If you add on a layer of exploration to your vacation, there could be additional benefits. Taking a trip somewhere new can also spur new ideas and restore your creative energy.
6. Improved mood and happiness
Maybe you're not especially stressed or overwhelmed, but could use a mood boost. A vacation can help here as well! Happiness isn't just a lovely concept — it can also have a direct impact on your health and vitality.
Across different bodies of research, we see that happier folks tend to have better cardiovascular health and immunity, partake in healthier habits, and live longer. With that being said, you don't need an expensive escape to the tropics to find your joie de vivre, but if travel is on your mind and within your budget, it can certainly help! Travel has historically been correlated with happiness and improved life satisfaction.
And if a far off voyage isn't within your reach currently, don't worry. Planning a staycation complete with activities that 'spark joy,' can be just as powerful. Think: reading a book, painting, crafting, going for a walk, spending time with family, cooking and baking, or playing with a pet. Not only are these things fun and enjoyable, but they improve your health and longevity as well.
It's important to consider all types of breaks: adventurous excursions and international vacations, relaxing sojourns, DIY staycations, and simply taking some days off. Any of these can give you the pause necessary to reset your body and brain in the aforementioned ways. Think about what suits your preferences, circumstances, and budget, and then take your time off!
Lastly, try to NOT think about work or daily stressors while on vacation; some research has shown that these thoughts can counteract the positive benefits of the time off. Truly unplug, and disconnect from your obligations so you can truly rejuvenate and recover. This kind of self care is essential!
The One Medical blog is published by One Medical, a national, modern primary care practice pairing 24/7 virtual care services with inviting and convenient in-person care at over 100 locations across the U.S. One Medical is on a mission to transform health care for all through a human-centered, technology-powered approach to caring for people at every stage of life.
Any general advice posted on our blog, website, or app is for informational purposes only and is not intended to replace or substitute for any medical or other advice. 1Life Healthcare, Inc. and the One Medical entities make no representations or warranties and expressly disclaim any and all liability concerning any treatment, action by, or effect on any person following the general information offered or provided within or through the blog, website, or app. If you have specific concerns or a situation arises in which you require medical advice, you should consult with an appropriately trained and qualified medical services provider.