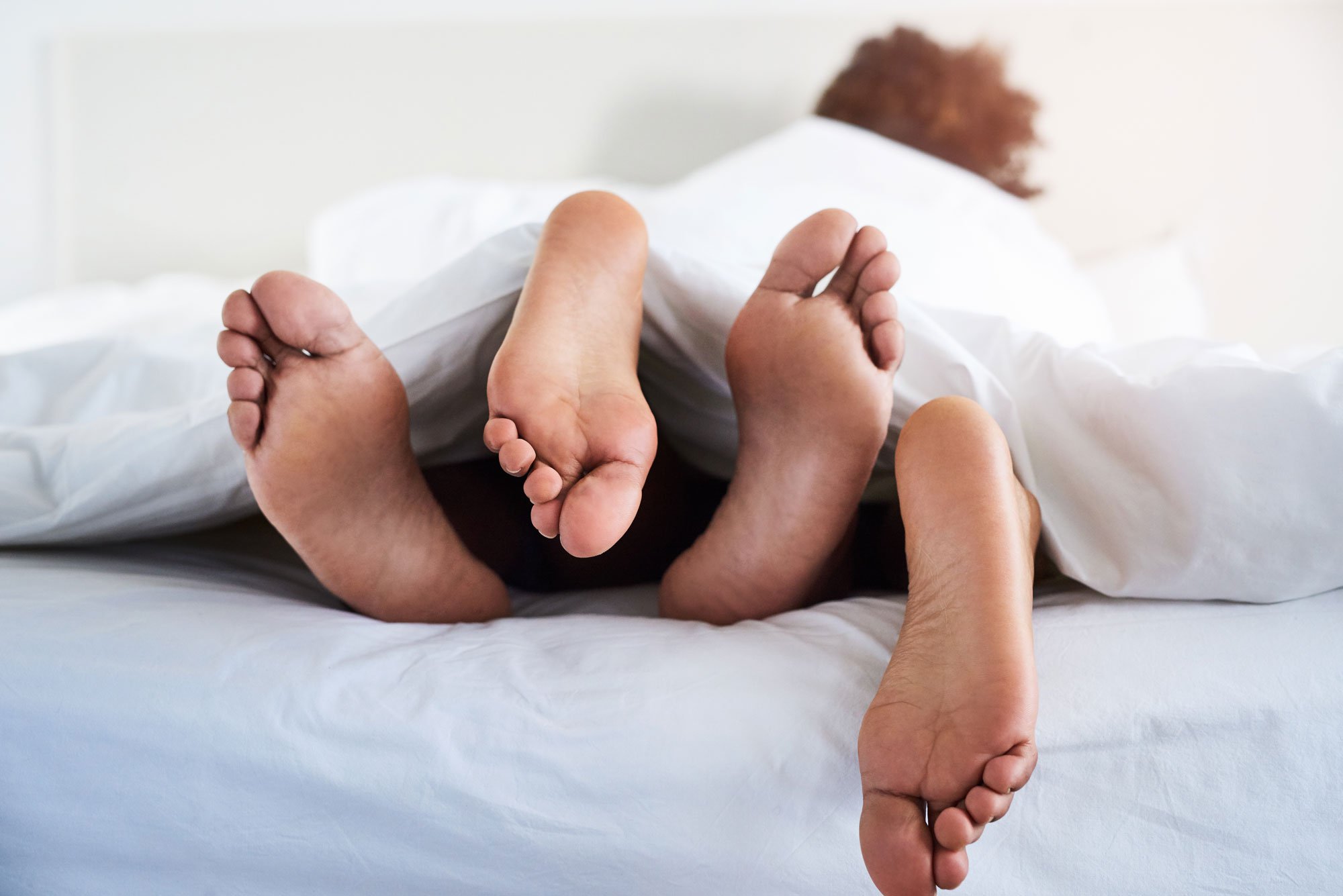 Clinical Editor: Megan Dodson, PA-C
When it comes to sex, there is no such thing as "normal". Despite how sex may be depicted in the media, there's no "perfect" or "healthy" amount to have, or even way to have it. To put it simply, sex — and the drive to have it — is a highly personal practice that's unique to every person. So if you're questioning whether your sex drive is "normal," rest assured that there is no perfect score to strive for in this scenario. But if you're wondering whether your sex drive can change with age, then there are some facts worth knowing so you can feel confident, secure, and healthy in the bedroom and beyond.
What is sex drive?
There are plenty of ways experts and everyday people might describe "sex drive," (aka "libido"). The American Psychological Association (APA) defines it as "an arousal state precipitating the desire for sexual gratification". If that sounds a bit too scientific, it may be helpful to simply think of your sex drive as your mental and physical interest in sex. There are a variety of factors that can influence sex drive, including one's prior sexual encounters and experiences, psychological factors like stress, and biological factors like hormonal levels. That means sex drive isn't strictly determined by just one thing, or stuck at a specific setting for that matter. A multitude of factors can impact how much a person thinks about and desires sex — including age.
Again, there is no one "normal" sex drive; your interest in having sex and the amount you think about it or engage in it is a very individual experience. While some people will be more sexually active when they are younger and less so when they are older, others may experience the complete opposite. There's no hard or fast biological rules or gender norm either — individuals of all genders and sexes may have high or low libidos. The factors that influence sex drive vary so much, that everything from hormonal elements to purely situational circumstances can trigger or suppress desire at any age.
How does age impact sex drive?
While your sex drive can, of course, rise and fall throughout your life due to variety of factors, age can play an important role for many people. Libido can wane as people get older. One study, for instance, found that individuals assigned male at birth experienced decreased sex drive between ages 35 and 44, while those assigned female at birth saw a similar decline between the ages of 55 and 64. However, it's not yet clear what causes these age-related changes and more research is needed to understand the observed decline.
Some experts think that age-related hormonal changes may contribute to changes in sex drive. For instance, those assigned male at birth tend to experience a steady decline in testosterone levels after reaching a peak at age 19 (​​some studies suggest a downward trend until about age 40), which can affect erectile function and desire. Likewise, those assigned female at birth can start to experience a decline in estrogen and testosterone during perimenopause in their 40s, resulting in vaginal dryness, painful intercourse, and other issues that can impact sexual desire and libido.
When it comes to sex in the 50s, 60s, and beyond, research shows that there can still be plenty of sexual desire, activity, and intimacy in this stage of life, but everything from chronic health conditions and stress to pain and body image concerns can impact libido.
How can you boost your sex drive at any age?
As sex drive is such a personal experience, finding the right tools and circumstances to boost desire and interest may take time, experimentation, and patience. Fortunately, your primary care provider can help. As a partner in your health, your provider will work closely with you to identify any medical issues that may be interfering with your libido, and better understand your lifestyle and mental health. They may recommend lifestyle changes, medications, or referral to behavioral health specialists, such as a sex therapist, as needed.
The most important thing you can do before embarking on this journey is to try identifying your goals ahead of time and defining what a "healthy" sex drive looks like to you — and only you.
Do you want to achieve more pleasurable sexual outcomes, such as orgasm? Do you want to have sex more often? Do you want to explore varieties in sexual encounters? Are you aiming to enjoy intimate experiences with a partner? Answering these questions honestly will help guide your journey and allow you to feel in control of your experience, no matter how many candles are on your cake this year.
Have more questions about your sex drive? Our primary care team is here to help. At One Medical, we aim to provide exceptional care designed around you and your unique health needs. Book an appointment with a provider through our app today or get 24/7 virtual care on demand.
The One Medical blog is published by One Medical, a national, modern primary care practice pairing 24/7 virtual care services with inviting and convenient in-person care at over 100 locations across the U.S. One Medical is on a mission to transform health care for all through a human-centered, technology-powered approach to caring for people at every stage of life.
Any general advice posted on our blog, website, or app is for informational purposes only and is not intended to replace or substitute for any medical or other advice. 1Life Healthcare, Inc. and the One Medical entities make no representations or warranties and expressly disclaim any and all liability concerning any treatment, action by, or effect on any person following the general information offered or provided within or through the blog, website, or app. If you have specific concerns or a situation arises in which you require medical advice, you should consult with an appropriately trained and qualified medical services provider.