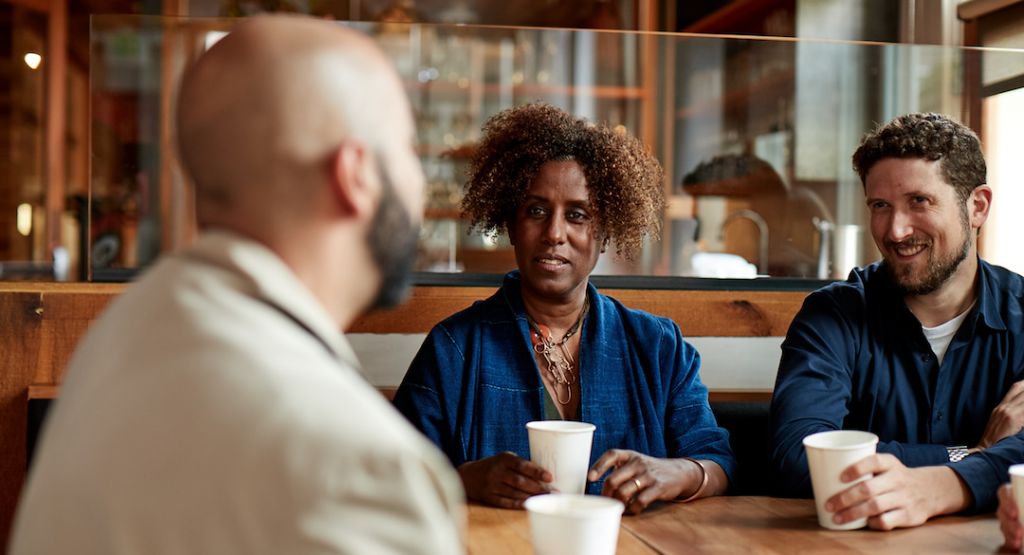 After finally figuring out your insurance, you're ready to pick your perfect primary care provider. But — surprise! — the decision-making process isn't as straightforward as you'd expected. Despite what TV shows Doogie Howser, Dr. Quinn, and House have led you to believe, an MD is not the be-all, end-all of medical degrees (although it's a great one).
At One Medical, patients can choose primary care providers from a variety of backgrounds, all committed to a common goal: your health. All of our board-certified providers are qualified to make diagnoses, order tests, prescribe medications, refer to specialists, manage chronic conditions, and provide counseling on prevention and wellness.
But we realize all the acronyms can be a bit confusing, so allow us to break down what all those letters mean and offer a little insight from some of our assorted experts:
DO: Doctor of Osteopathy
The DO is an alternate degree for physicians that emphasizes the role of the musculoskeletal system in health and disease. The main difference between osteopathic and allopathic doctors is that some DOs provide manual therapies like spinal manipulation or massage therapy, as part of their treatment. DOs at One Medical typically specialize in either family or internal medicine and can handle all primary care cases, but can also incorporate manual therapies to diagnose and treat everything from muscle pain to migraines.
"DOs have a slightly different approach and philosophy in looking at the human body," says May Lin, a DO in San Francisco, "One of the philosophies of osteopathic medicine is that the body is a single unit. It means that your mind, your body, and your spirit are connected, so when you come in for an appointment, I may ask about more than just your physical symptoms."
Check out more from May here:
NP: Nurse Practitioner
NPs routinely diagnose and treat acute issues and chronic conditions like high blood pressure and diabetes and educate patients on healthy lifestyle choices and disease prevention.
"As a teenager, I saw an NP at Planned Parenthood, and I remember feeling like that person was really my advocate and on my side, helping me make the right decisions," says Niru Somasundaram, an NP in New York. "That really impacted me. I did a lot of other things before I chose this career path, but I always knew I wanted to do something with women and health care, and becoming an NP was the quickest way I knew how to really make an impact in both areas."
What else makes an NP unique? Jerusalem Makonnen, FNP-C, shared her thoughts with us:
PA: Physician Assistant
PAs can perform the full spectrum of primary care services including diagnosing and treating illnesses, educating patients, prescribing medications, and, for those who practice in hospitals, emergency and surgical care.
"I love being a PA because my job has such flexibility," says Greg Sauers, a physician assistant in San Francisco. "I can be an internal medicine PA one day and a dermatology PA the next — PAs are licensed and board-certified across all fields of medicine. Plus, at One Medical I get to work with such amazing MD, DO, NP, and other PA colleagues, and for the most part, we're all equal providers."
Greg also recently talked to us on Facebook Live about his experience as a PA.
Ready to find the right provider to fit your needs? Scroll through the options in your area and see which ones you click with.
The One Medical blog is published by One Medical, a national, modern primary care practice pairing 24/7 virtual care services with inviting and convenient in-person care at over 100 locations across the U.S. One Medical is on a mission to transform health care for all through a human-centered, technology-powered approach to caring for people at every stage of life.
Any general advice posted on our blog, website, or app is for informational purposes only and is not intended to replace or substitute for any medical or other advice. 1Life Healthcare, Inc. and the One Medical entities make no representations or warranties and expressly disclaim any and all liability concerning any treatment, action by, or effect on any person following the general information offered or provided within or through the blog, website, or app. If you have specific concerns or a situation arises in which you require medical advice, you should consult with an appropriately trained and qualified medical services provider.