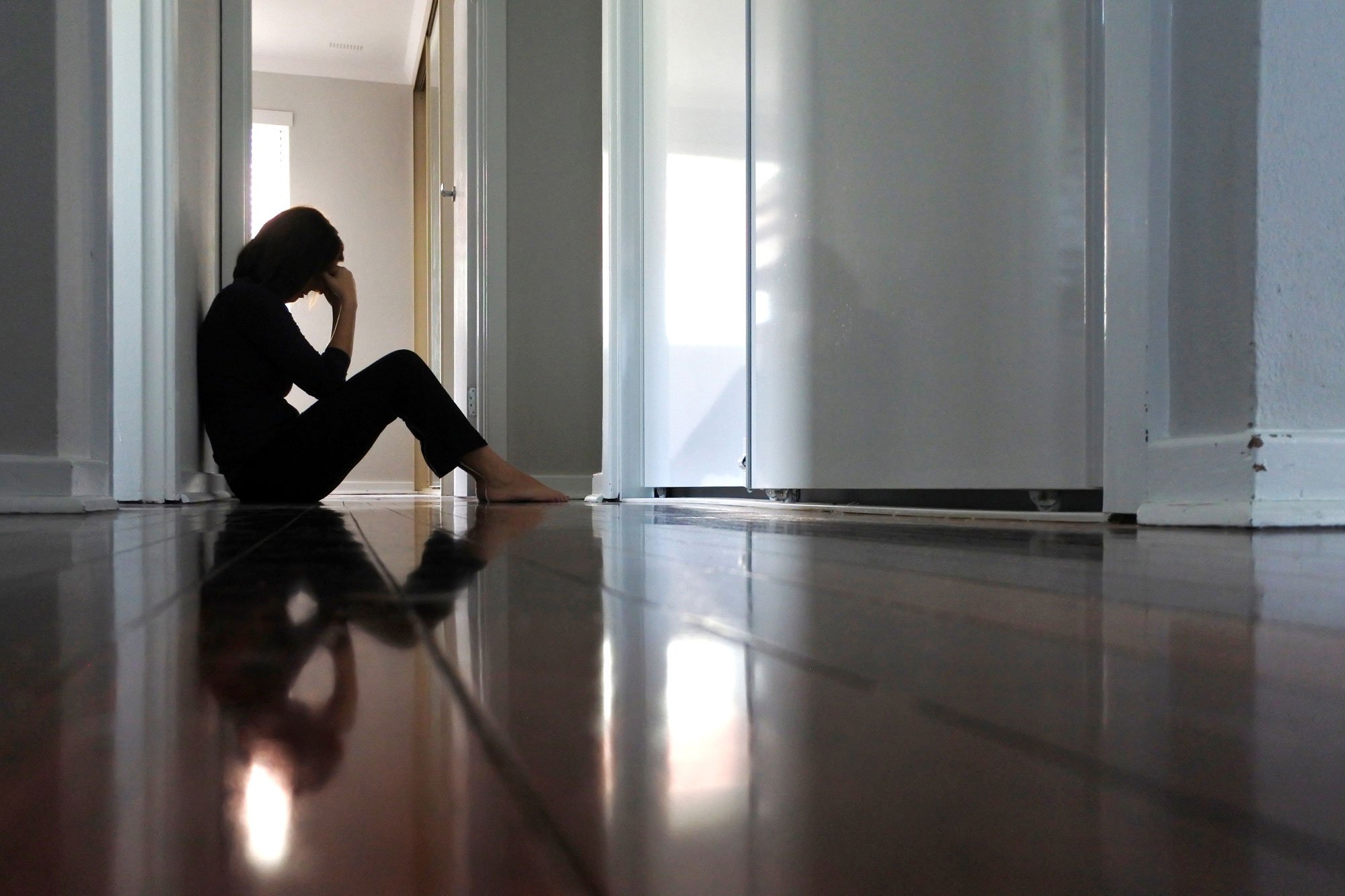 If you've ever had thoughts of suicide, it's important to know you're not alone. While suicidal thoughts may feel isolating, the reality is, they are actually very common — and you don't need to be depressed to have them. In fact, according to the CDC, over 12 million Americans seriously thought about suicide in 2019 alone. While these thoughts may feel scary and overwhelming, simply having suicidal thoughts does not mean you will act on them. A suicidal thought is not to be taken lightly, but it is just that— a thought.
Though they may feel impossible to ignore in the moment, suicidal thoughts can be managed. Suicidal ideation can be fleeting and, in many cases, can be navigated and treated with the help of healthcare professionals, the support of friends, family,, as well as by practicing self-care and making certain lifestyle changes.
As these thoughts can be common when you're feeling low, it makes sense to prepare for how you can keep yourself safe. Developing a suicide safety plan — a set of steps identifying warning signs and coping strategies — can help you protect yourself and navigate suicidal thoughts as they arise, as well as help you feel more in control amid overwhelming feelings of sadness or hopelessness.
Here's what to know about creating a suicide safety plan and protecting yourself in moments of crisis:
How to make a suicide safety plan
The goal of a safety plan is to have a strategy in place for times when you're considering harming yourself, or in an emotional crisis. It can be difficult to think clearly when feeling suicidal, so having a plan ready beforehand can help you regain a sense of control and calm.
If possible, try to work on this plan when you're feeling well and not actively experiencing suicidal thoughts, so it's available when you need it. You should also keep your safety plan in a safe, but accessible place so you can easily find it in a moment of crisis.
When developing a safety plan, you might consider working together with a healthcare professional or a trusted family member or friend. Sometimes when you're feeling low, you don't have time to explain how you're feeling or know how to vocalize what you need in the moment. if you are having a hard time explaining how you feel or what you need, working with someone you trust can help you organize steps to take care of yourself. These individuals will likely be the ones you turn to in moments of crisis, and involving them in your planning will also help them better support you in times of need.
What to include in your plan
A good safety plan will outline a series of steps you can take to successfully get through a crisis. Here's what it should include:
Warning signs: Identify 3-5 thoughts, feelings, behaviors, or situations that may trigger or accompany thoughts of suicide. What happens when thoughts of suicide start coming up? How will you or someone else know if something is wrong? Maybe you start to withdraw or isolate yourself from others or let your personal hygiene slide. Perhaps you know that you are triggered when a certain person visits you, or when you leave certain situations. You might identify that these thoughts come up when you have been feeling overwhelmed or ashamed. Familiarizing yourself with these specific warning signs can help you and your loved ones take action early and get you the support you need.
Reasons to live: When you're feeling depressed or thinking about ending your own life, it can be easy to lose sight of the positive things in your life. Write out some reasons to live and remind yourself of them when you're feeling low. This could be a statement of your purpose and goals in life, or a list of things you love like your children, spouse, family, friends, or even pets. You might also include a positive affirmation, quote or poem that reminds you of why you should keep going.
Coping strategies: Identify 3-5 healthy things you can do on your own to soothe yourself and avoid acting on these thoughts. This might include practicing some breathing techniques, going for a walk, drawing, reading, writing, watching a funny movie, or just taking a shower or bath.
Sources of support: Make a list of 2-3 close people you can call when the above coping strategies aren't working. Include their names, phone numbers, and relevant contact information. Work with these individuals to identify a few things you can do together to relieve the intensity of the crisis. You should also include 2-3 safe places you can go that may be more calming or distracting, and may want to try your individual strategies in these new environments. Sometimes we just need a change in scenery.
Professional resources: While family and friends can be great sources of support, it's also important to include professional resources to contact if things escalate (ie. you being to plan for suicide, you take access to access means for suicide, etc.)Identify 2-3 healthcare professionals, hotlines, hospitals, or agencies to call when the crisis goes beyond what you or your support team can handle. This may include your mental healthcare provider, local emergency rooms, mobile crisis hotlines, or the National Suicide Prevention Hotline, 1-800-273-8255.
Ways to make your environment safe: Think about your environment. The goal here is to reduce access to resources or items you could use to hurt yourself. Remove or secure items like string, ropes, medication, sharp objects, alcohol, razors, or firearms that could be used for self-harm, and remove yourself from locations that feel unsafe or may be triggering. For instance, if you are have thoughts of suicide, you might go to a public cafe or marketplace where you're not alone, or ask friends or family members to help you safely remove dangerous items.
When to seek help
If you feel like you are unable to keep yourself safe, it's important to seek help immediately. Call 911 or go to the emergency room at your local hospital. You can also contact national suicide prevention line at 1-800-273-8255, or text the national crisis text line, which provides anonymous and confidential crisis counseling via text messages, at 741-741.
If you're struggling with depression or feeling down for long periods of time, schedule an appointment with your primary care provider. Your mental health is vital for your overall well being. We're here for you when you need it.
Additional Resources
The One Medical blog is published by One Medical, a national, modern primary care practice pairing 24/7 virtual care services with inviting and convenient in-person care at over 100 locations across the U.S. One Medical is on a mission to transform health care for all through a human-centered, technology-powered approach to caring for people at every stage of life.
Any general advice posted on our blog, website, or app is for informational purposes only and is not intended to replace or substitute for any medical or other advice. 1Life Healthcare, Inc. and the One Medical entities make no representations or warranties and expressly disclaim any and all liability concerning any treatment, action by, or effect on any person following the general information offered or provided within or through the blog, website, or app. If you have specific concerns or a situation arises in which you require medical advice, you should consult with an appropriately trained and qualified medical services provider.