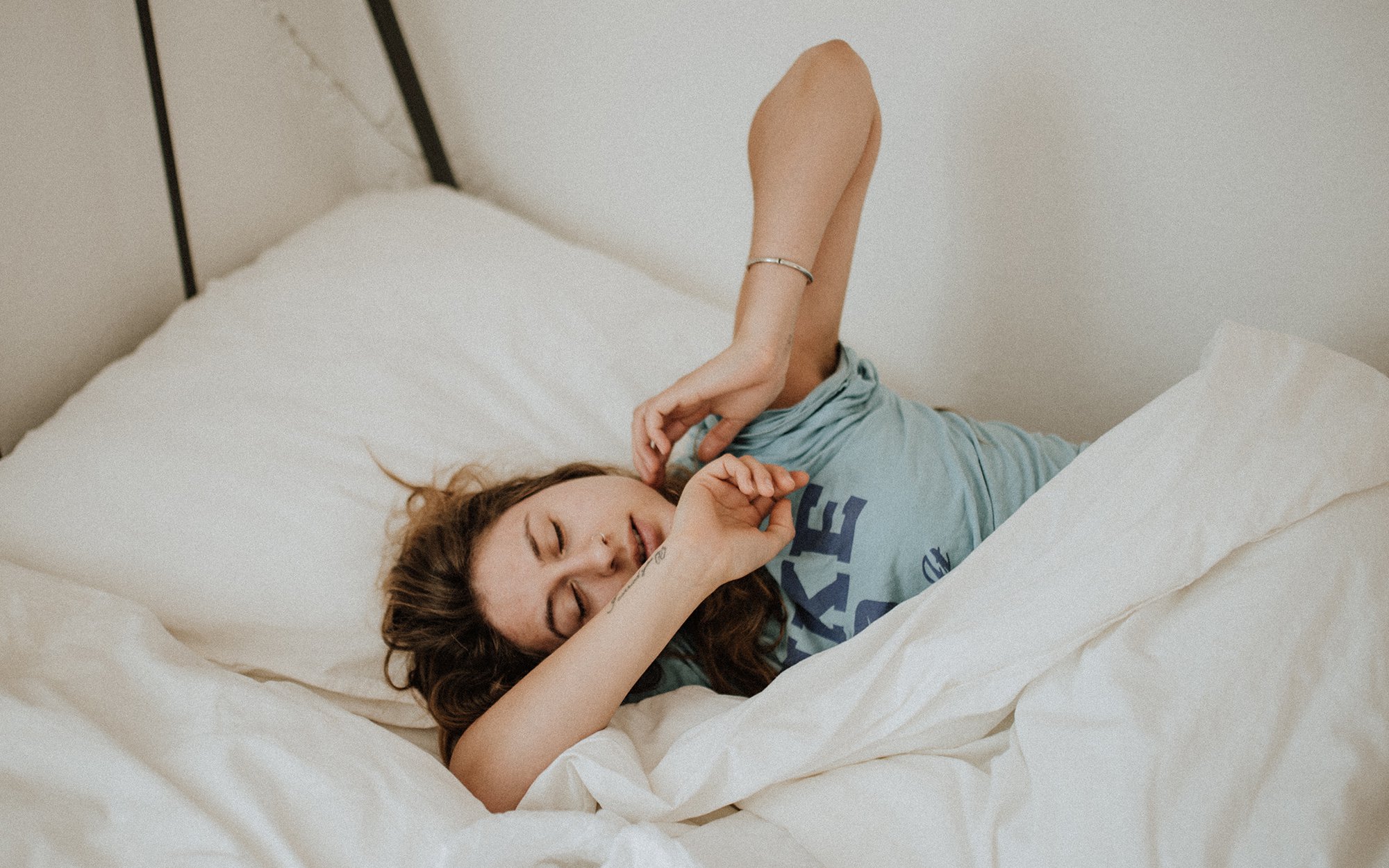 If you live in one of the growing number of states where cannabis is legal, you might come across certain products marketed as over-the-counter medicine. In just about any cannabis dispensary or store, you can find vape pens, tinctures (concentrated extracts), teas, and edibles claiming to solve everything from inflammation and pain to stress and anxiety. But one ailment seems to be a particular target of cannabis-based products: insomnia.
Breaking Down Marijuana Cannabinoids: THC and CBD
CBD use has been on the rise due to the abundance of infused products on the market and it being legal if derived from hemp. Cannabidiol (CBD), has earned a reputation for the belief that it has the potential to help ease certain health issues including nausea, depression, and chronic pain. But while dispensaries are stocking their shelves with everything from topical CBD creams and oils to edible gummies and chewable tablets, most medical experts aren't entirely convinced the substance is all it's claimed to be. Although products containing all types of cannabinoids are often marketed as sleep aids, many health professionals are still skeptical.
"As of now, CBD use in medicine is quite limited." says Boston-based One Medical provider, Michael Richardson, MD. "The FDA has approved CBD for only two rare forms of seizure disorders called Lennox-Gastaut syndrome and Dravet syndrome. This was after multiple patient reports and subsequent research that found CBD to be safe and reliably effective in the treatment of these seizure disorders. It has not been approved for treating insomnia".
The Potential Pros and Known Risks
However, just because the substance has been deemed safe for certain specific conditions, Richardson says that doesn't mean it's necessarily fair game for everyone. "I hear from many of my patients interested in CBD that they feel it helps with their sleep, but we currently don't know what is considered a safe dose of CBD and how much you would need for it to be effective. As more studies on CBD and other cannabis-related products come out, we may find increasing uses for them in medical care, but I can't endorse them as a physician until we have strong evidence of their safety and efficacy."
While dispensaries and manufacturers often recommend products containing CBD to treat insomnia, Richardson says the actual mechanism behind their potential function isn't yet well understood. "Drowsiness is a known side effect of CBD, but so is insomnia and other sleep disturbance disorders," he says. "We currently don't know what its role as a sleep aid is yet."
And although cannabis is marketed as a "natural" substance (often interpreted to mean "safe"), Richardson says even its non-psychoactive ingredients are still unregulated and potentially risky. "Like all medications and supplements, CBD is not entirely harmless," he says. "It's processed through the liver and too high of a dose can cause some liver damage. This is why research into medications and supplements are important. I would need to see multiple — not just one or two — high-quality studies that determine how effective CBD is for sleep, an assessment of its risks, and the discovery of a reliably safe dose to prescribe before I recommend it to patients."
How To Get a Good Night's Sleep Without Cannabis
If you simply can't get a good night's sleep, Richardson says it's probably best to head to your doctor's office rather than the dispensary. "If insomnia is bothering you, I would recommend talking with your primary care provider before trying any natural sleep aids," he says. "I rarely see insomnia that isn't caused by something else, such as stress, anxiety, depression, or poor sleep habits."
While clinicians work with patients on a case by case basis to assess and treat symptoms, Richardson says his first plan of insomnia attack usually involves helping patients build solid sleep habits which often means kicking electronics out of the bedroom and avoiding all screens for at least an hour before bed. "Meditation is also a great way to unwind at the end of the day," he says. "In terms of natural supplements, melatonin is commonly brought up, but I prefer chamomile tea. Try brewing a cup with two bags — it will have a mild sedative effect that may be enough to calm your nerves and get you ready for bed. Tastes good too."
Need some more natural tips and tricks for better sleep? Check out How To Relieve Insomnia Without Medication and How to Relieve Insomnia Without Medications: Part 2. And if you're curious about supplements, check out The Best Natural Sleep Aids.
The One Medical blog is published by One Medical, a national, modern primary care practice pairing 24/7 virtual care services with inviting and convenient in-person care at over 100 locations across the U.S. One Medical is on a mission to transform health care for all through a human-centered, technology-powered approach to caring for people at every stage of life.
Any general advice posted on our blog, website, or app is for informational purposes only and is not intended to replace or substitute for any medical or other advice. 1Life Healthcare, Inc. and the One Medical entities make no representations or warranties and expressly disclaim any and all liability concerning any treatment, action by, or effect on any person following the general information offered or provided within or through the blog, website, or app. If you have specific concerns or a situation arises in which you require medical advice, you should consult with an appropriately trained and qualified medical services provider.