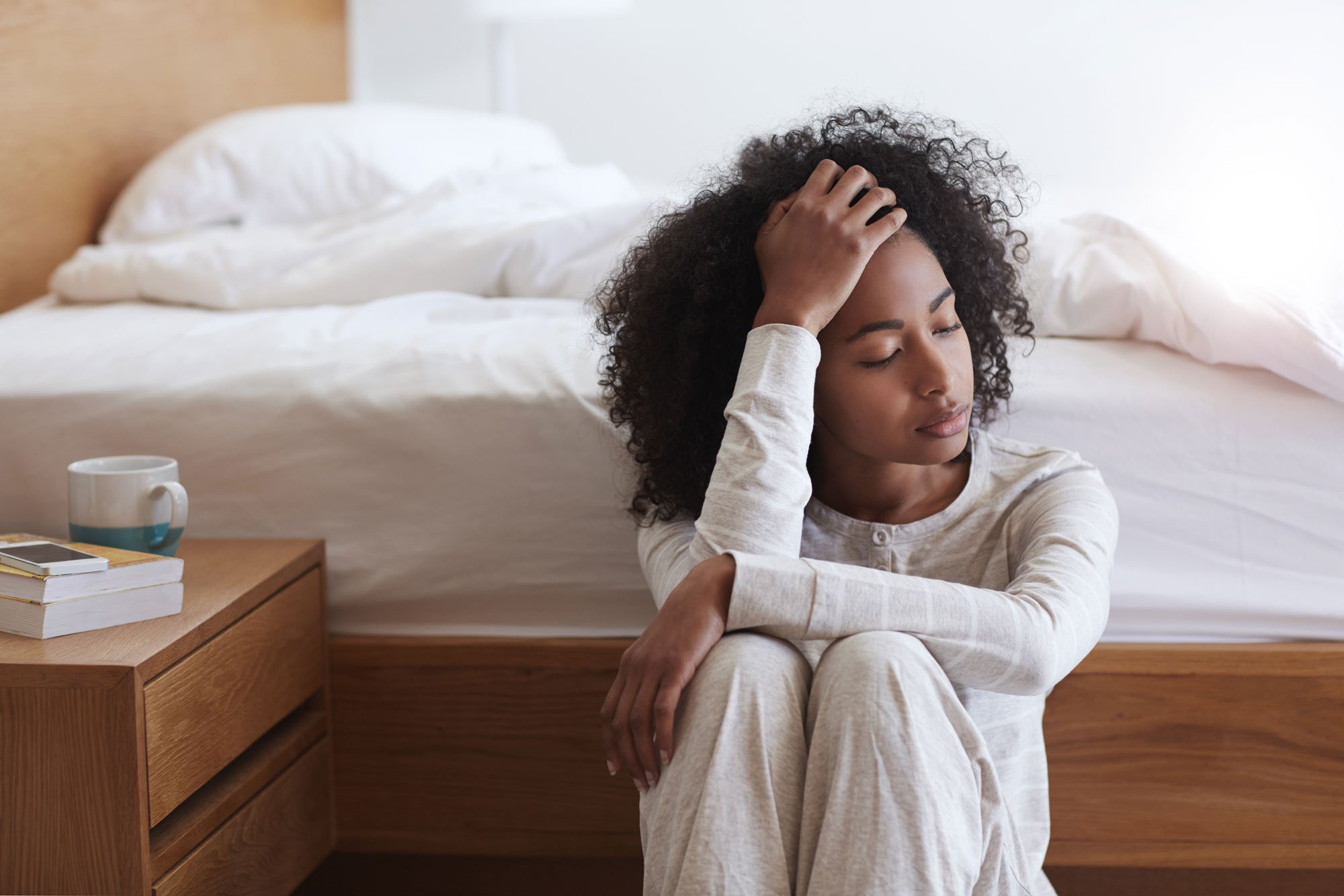 While not a planned scenario, we understand that unprotected sex happens — you missed a birth control pill, your regular method of birth control failed, or you had sex without a condom or barrier protection (you can still get pregnant with the pull out method). If you find yourself in any of these situations, there's no need to panic. Speak with your primary care provider and they will be happy to help you receive emergency contraception that will significantly reduce your risk of becoming pregnant. Read on to learn more about your options for emergency contraception.
What are some emergency contraceptive options?
There are two main options to consider, the pill and the copper IUD
The pill:
Often referred to as the morning after pill, this is a hormone based medication that can delay ovulation (ovaries releasing eggs to be fertilized by a sperm) and significantly reduce your risk of getting pregnant. This is a great first line option for many women, but needs to be taken soon after sex. Plan B is one brand of the morning after pill that is readily available over the counter at several pharmacies. There are other types of pills that may be a better fit for you, but they will likely require a prescription.
Copper Intrauterine Device (IUD):
The copper IUD (Paragard) is a great hormone free version of long acting reversible contraception. When used as birth control, it can be effective for up to 12 years! It can be used as emergency contraception too as it prevents your eggs from being implanted in the uterus. This is a great option for women who are looking for both an emergency and long term option for contraception. If you're curious about having an IUD inserted, read more about what to expect here.
How long after unprotected sex do I have to use emergency contraception?
The sooner you're able to take the morning-after pill the better, but how long you can wait depends on which option you choose. In most cases, emergency contrceptives are most effective if taken within 3 days of having unprotected sex. Ella, another version of the morning after pill, is effective to up to 5 days after sex and is better for women who may be overweight (other types of pills will not be as potent). The copper IUD has the longest time window and can be effective up to 7 days after sex. Again, sooner is better, so don't delay if you would like to start an emergency contraception option.
How effective are they?
The copper IUD is the most effective, preventing 99% of unplanned pregnancies. The morning after pills are similarly effective if taken soon after sex. Plan B is about 75-89% effective if taken within 72 hours after sex, but is less effective for women who weigh 155 pounds or more. The Ella morning after pill is 85% effective if taken within 120 hours after sex and is not dependent on how much you weigh.
Are there any side effects?
Side effects of morning-after pills are similar to the birth control pill, and they're often not serious when they do occur. If you experience side effects, they'll most commonly include:
Nausea
Fatigue
Lightheadedness
Spotting between periods
Heavier bleeding during your period
Breast tenderness
Cramps
These side effects usually go away within a few days. If you experience consistent discomfort after taking emergency contraceptive, talk to your primary care provider.
Will they damage my ability to become pregnant at a later date?
Morning-after pills and the copper IUD have not been shown to have a negative impact on future pregnancies. You can take them as often as needed.
Aside from the copper IUD, emergency contraception shouldn't be used as a replacement for regular birth control. Check out our guide to birth control to see if there's a method that's right for you.
Where can I get an emergency contraceptive, and do I need a prescription?
Many morning-after pills are available at your local drugstore without a prescription. They might be in a locked case or behind the counter, so call ahead or ask the pharmacist if you don't see them around. You can also talk to your primary care provider. They will work with you in finding the best option for your needs and send a prescription quickly to your local pharmacy.
If you decide to get a copper IUD, you'll need to see your PCP to have it placed. Call your PCP office ahead of time so they can plan accordingly and make sure you can recieve an IUD in a timely manner.
Still curious about your options for emergency contraception? Book an appointment today to talk with a One Medical doctor, or reach out to our virtual care team.
The One Medical blog is published by One Medical, a national, modern primary care practice pairing 24/7 virtual care services with inviting and convenient in-person care at over 100 locations across the U.S. One Medical is on a mission to transform health care for all through a human-centered, technology-powered approach to caring for people at every stage of life.
Any general advice posted on our blog, website, or app is for informational purposes only and is not intended to replace or substitute for any medical or other advice. 1Life Healthcare, Inc. and the One Medical entities make no representations or warranties and expressly disclaim any and all liability concerning any treatment, action by, or effect on any person following the general information offered or provided within or through the blog, website, or app. If you have specific concerns or a situation arises in which you require medical advice, you should consult with an appropriately trained and qualified medical services provider.