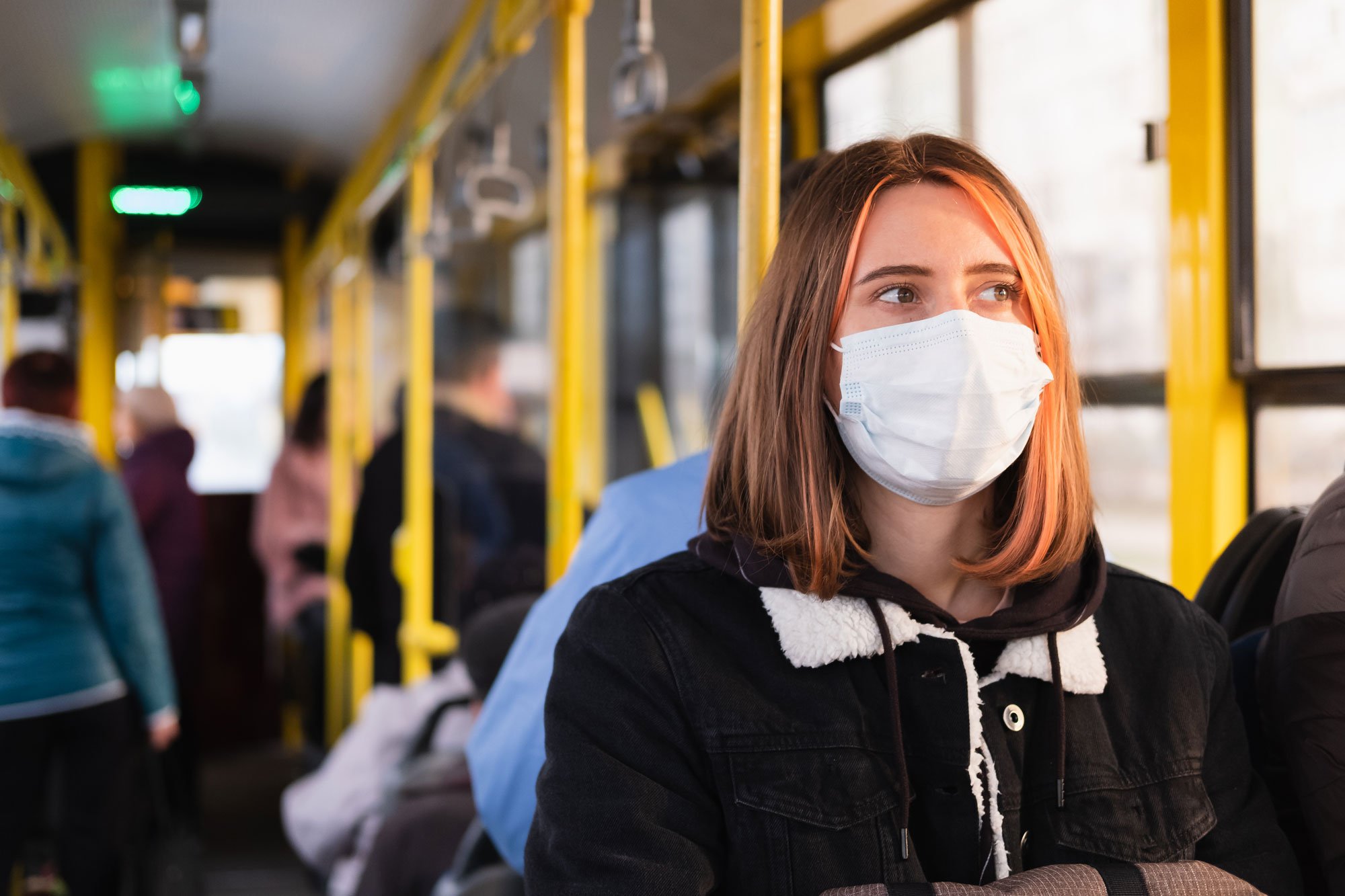 After a long year working from home, more and more people are starting to head back to the office. While the office camaraderie and even a simple change of scenery have their perks, the monotony of the daily commute might not be so appealing–and for good reason. Some scientific evidence suggests that the back-and-forth may actually take a toll on your health.
For example, people who commute long distances are more likely to complain of neck and back pain, obesity, and high cholesterol, according to the Gallup-Healthways Well-Being Index. Likewise, one 2009 study,found that people who had a heart attack were likely to have had exposure to traffic an hour before the onset of symptoms.
Commuting can also negatively impact people's mental health. The Gallup-Healthways Index found 40 percent of workers who spend more than 90 minutes getting home from work experienced worry the previous day, and felt less rested and more unhappy. Meanwhile, a report from the U.K.'s Office of National Statistics found that people who commute more than half an hour to work each way report higher levels of stress and anxiety and lower levels of life satisfaction and happiness than those with shorter commutes or no commute at all.
If you're going back to the office after a long work-from-home hiatus, you don't have to be a victim to the commute. With the right stress-busting strategies, you can make your commute an enjoyable, productive part of your workday–and improve your long-term health as a result.
Whether it's a traffic jam or boredom that gets to you, here's how you can infuse some well-being into your daily grind.
Incorporate exercise
If you can, walk or bike to work, or to your train or bus stop. You won't only cut stressful parts like parking and traffic out of your commute; you'll also prepare yourself for a successful day on the job.
Plenty of research suggests exercise doesn't just have physical benefits, but boosts mental health as well. Physical activity has been shown to boost your memory or the ability to concentrate and think critically, increase energy, reduce anxiety, and boost overall productivity.
Don't neglect the time spent on a bus or train either. Simple stretching can help zap stress and even improve posture and decrease tension later on. Try basic moves like rolling your shoulders in a circular motion to loosen back muscles or flexing your calves by lifting your toes, then pressing down with your heels, to improve circulation.
Make it social
Carpooling, of course, saves gas money and cuts down on carbon emissions, which helps protect the environment. But buddying up can also improve your mental and emotional well-being. Commuting, even if you're surrounded by people in public transit, can get lonely and can foster social isolation.
Finding another person, whether a colleague or a friend who works nearby, to ride or walk with could improve your mood both in the moment and throughout the workday–not to mention make the commute time fly by. Carpooling in a pandemic brings its own risks, so make sure that you and your carpool buddy agree to the same safety terms (i.e. wearing a mask, vaccination, etc.) before sharing a ride together.
Practice mindfulness
Mindfulness, or grounding yourself with awareness of the present moment, is a powerful (and relatively simple) way to improve your well-being. Plenty of studies suggest mindfulness practices reduce stress; plus, mindfulness meditation can help with attention span and focus, which will only benefit you at work.
If you ride a bus or train to work, practicing mindfulness could be as simple as cutting out screens. Instead of zoning out on social media, which isn't actually likely to boost your mood, or take in the scenery. And while meditating on a bus might seem awkward, you can practice it discreetly–simply focus on your breathing and allow yourself to be in the present moment for your ride, without distractions.
If you're driving, mindfulness might look a little different. An acceptance meditation could help destress you on your commute (and at work) by reminding you that difficult circumstances are temporary. Start by noticing your physical sensations–maybe your neck feels tense or your hands feel sweaty. Then, allow yourself to tolerate those feelings without trying to escape them. Finally, reorient your thoughts toward gratitude–even if you're irritated or stressed, your body is giving you clues about what it needs, whether that's a deep breath or a quick break when you get to work.
Come prepared
Running late is stressful for anyone, so do your best to prepare as much as you can for your workday the night before. Pack your lunch, set out your clothes, and make sure you have a full tank of gas (or charge for electric cars) if you're driving. And, it may go without saying, but aim for a full night's sleep–it's amazing how much sleep deprivation can affect both energy and mood.
How you spend your morning can also impact your commute experience. If you don't envision yourself practicing meditation on the bus or in the car, try a quick, five mindfulness practice when you get out of bed (apps like Headspace and Insight Timer can be great resources).
Eating a nutritious breakfast and enjoying your morning coffee before you start your commute can also rev you up (along with preventing "hangry" irritability or pesky caffeine headaches during your commute).
Practice gratitude
Commuting can be a drag, especially if the longest distance you traveled recently is from your bedroom to your home office. Even if you're not looking forward to the time you spend in the car, train, or bus, you can shift perspective and make the most of that time for the good of your health (and your mood).
For example, you could try reframing your commute experience as an opportunity for much-needed alone time, or remind yourself that the 30, 60, or 90 minutes between home and work help you transition better between your duties and responsibilities.
Do yourself one better and try a gratitude practice on your way home from work, even if you simply make a mental list of things that brought you unexpected joy that day. Research suggests a positive and grateful perspective can improve people's feelings of happiness and even help them cope with stress. Gratitude might not come easily when you're in bumper-to-bumper traffic, but over time, you'll benefit from its effects–and hopefully, feel a little more content, too.
The One Medical blog is published by One Medical, a national, modern primary care practice pairing 24/7 virtual care services with inviting and convenient in-person care at over 100 locations across the U.S. One Medical is on a mission to transform health care for all through a human-centered, technology-powered approach to caring for people at every stage of life.
Any general advice posted on our blog, website, or app is for informational purposes only and is not intended to replace or substitute for any medical or other advice. 1Life Healthcare, Inc. and the One Medical entities make no representations or warranties and expressly disclaim any and all liability concerning any treatment, action by, or effect on any person following the general information offered or provided within or through the blog, website, or app. If you have specific concerns or a situation arises in which you require medical advice, you should consult with an appropriately trained and qualified medical services provider.