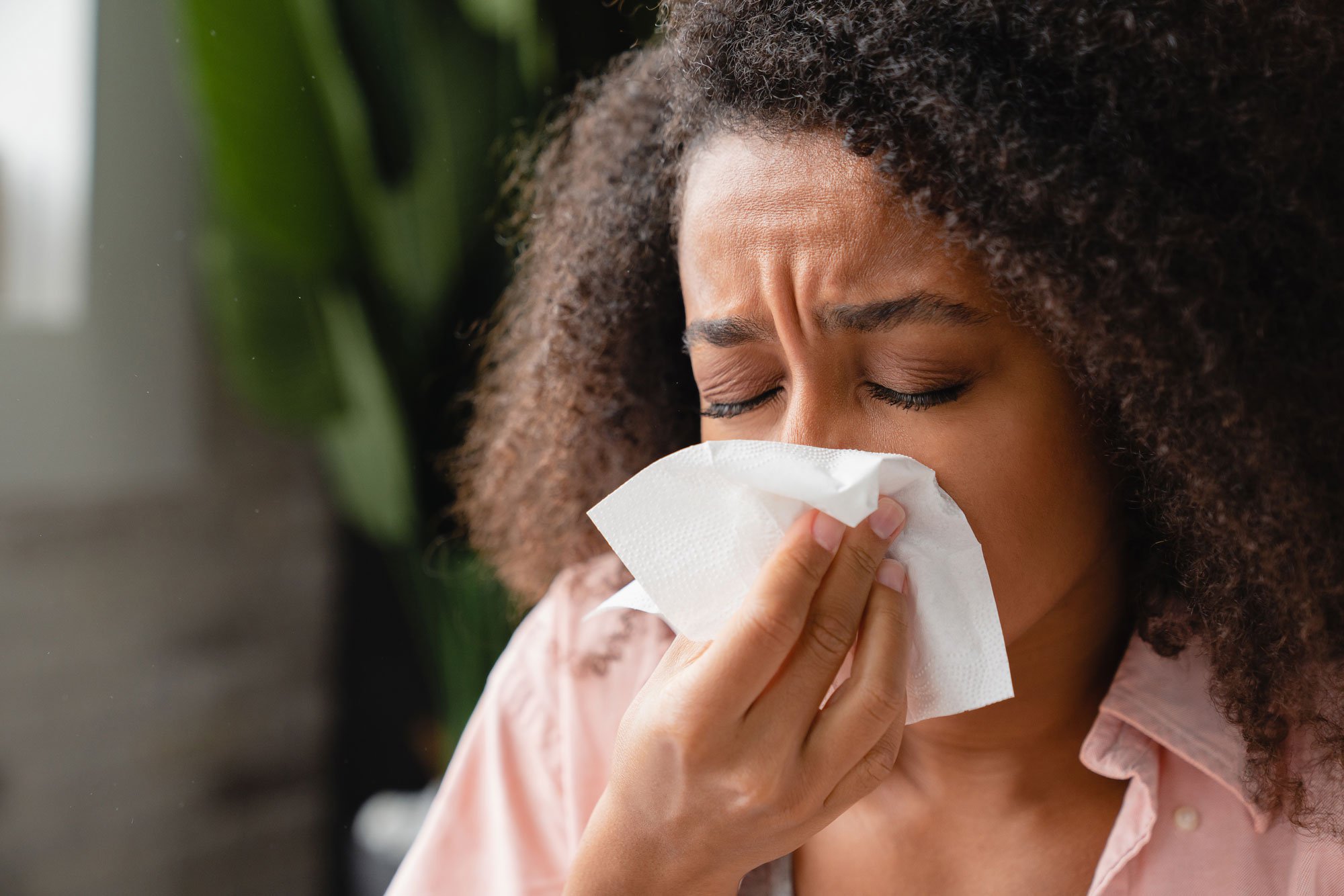 Updated April 6, 2023.
It's time to shake off the cold winter weather and welcome spring!
If you have hay fever, a.k.a. seasonal allergies, you may be looking for ways to counter annoying symptoms like an itchy throat, watery eyes, or a runny nose. A common cause of allergies in the spring is the abundance of pollen from flowering plants. Some research suggests as many as 50 million Americans will experience various types of allergies each year.
Allergy medication is helpful when it comes to keeping allergies in check, but for those who are looking to explore alternative options, here are 4 natural seasonal allergy remedies that may help to make your spring better than ever before.
Limiting your exposure
A great natural strategy to combat springtime allergies is to avoid exposure to pollen. It's easy to find out about the type and severity of current pollen counts in your area. The Weather Channel even has an allergy tracker you can search by zip code.
Here are some other tips for limiting your exposure to pollen:
Get outside in the early morning or in the evening when the pollen count is typically lower.
Take advantage of a spring rain as it cleanses the air of pollen for a short while.
Avoid activities like mowing the lawn.
Change and wash your clothes after spending time outdoors to avoid bringing outdoor allergens around the house.
Keep windows closed on days with high pollen counts.
Use a HEPA air filter indoors to filter out allergens.
Consider wearing a mask outdoors on days with high pollen counts.
Spring cleaning
Seasonal allergies are usually in response to allergens like grass, plant, and tree pollen. An allergy to dust — or, technically, dust mites — often causes very similar symptoms. Luckily, you can reduce symptoms in most cases by spending a few minutes dusting with a little soap-and-water spritz. Focus on the rooms where you spend the most time and where you can have the most impact, and don't forget to vacuum your carpets and rugs. Consider using a mask or a handkerchief over your mouth and nose while you dust to minimize irritation as you clean. It's also important to regularly wash your linens and bedding to get rid of any dust, pollen, or pet dander that has collected.
Change up your diet
While no one food can entirely prevent or cure your allergies, a number of foods are high in natural vitamins and nutrients that may help reduce symptoms. Quercetin, for instance, is an antioxidant that is thought to block the release of histamines - the chemicals that trigger an allergic reaction. As a result, eating foods like kale, onions, or apples that are high in quercetin may help relieve allergy symptoms. Likewise vitamin C can help your body fight inflammation, so it may be beneficial to incorporate vitamin-c-rich foods like citrus fruits into your diet.
Nasal Irrigation
Sometimes, the best way to clear your sinuses is to literally clear your sinuses. Nasal irrigation is a safe and effective way of reducing sinus congestion. It works by using a salt water solution to flush out mucus and nasal irritants from your sinuses. Nasal irrigation is certainly an odd sight to see and even stranger to use, but can help provide the sinus relief you are looking for.
Allergy medication like antihistamines and nasal sprays are not the only way to control your allergies. These natural remedies are another option to combat allergens so you can go and enjoy your spring sniffle free.
The One Medical blog is published by One Medical, a national, modern primary care practice pairing 24/7 virtual care services with inviting and convenient in-person care at over 100 locations across the U.S. One Medical is on a mission to transform health care for all through a human-centered, technology-powered approach to caring for people at every stage of life.
Any general advice posted on our blog, website, or app is for informational purposes only and is not intended to replace or substitute for any medical or other advice. 1Life Healthcare, Inc. and the One Medical entities make no representations or warranties and expressly disclaim any and all liability concerning any treatment, action by, or effect on any person following the general information offered or provided within or through the blog, website, or app. If you have specific concerns or a situation arises in which you require medical advice, you should consult with an appropriately trained and qualified medical services provider.