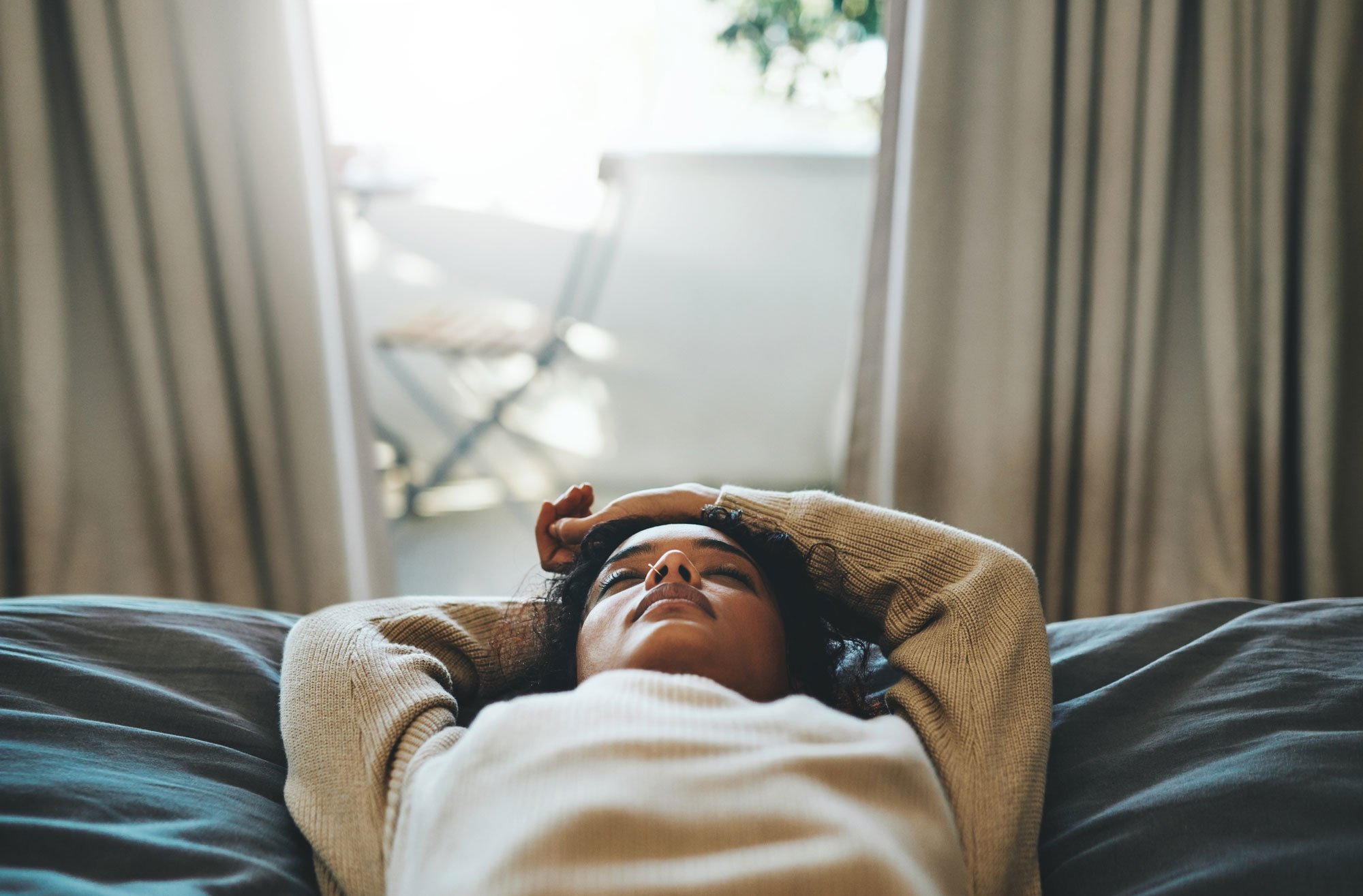 Some things in life are predictable: a sunburn after skipping the SPF, a sleepless night after staring at a screen before bed. But some issues — like seasonal allergies — don't always play out in predictable ways. And while sneezing, itchy eyes, and a runny nose may be the hallmark symptoms you associate with allergies, they're not always the symptoms you experience. In some cases, some unexpected health issues can arise when seasons change.
What are seasonal allergies, anyway?
First thing's first: what are seasonal allergies anyway, and why is spring seemingly the time of year when everyone is sniffling? An allergen is a tiny airborne particle like dust or pollen that provokes an immune response (aka an allergic reaction) in some people — these reactions can range from asthma to eczema and beyond, depending on the person. When we talk about "seasonal allergies," we're typically talking about allergies caused by outdoor allergens like tree pollen, grasses, or weeds that pop up in more plentiful numbers during certain months and in specific geographic locations.
Allergic reactions can vary significantly from person to person, but many people with seasonal allergies experience "allergic rhinitis," also known as hay fever. This generally refers to a constellation of nasal symptoms, including stuffiness, itching, sneezing, and runny nose. According to the Asthma and Allergy Foundation of America, hay fever affects 19.2 million adults. But plenty of people who have seasonal allergies will experience something outside of the traditional hay fever symptoms. Here are five unexpected allergy symptoms to be aware of this season and beyond:
1. Headaches
During an allergic reaction, your immune system produces histamines, chemicals that your body uses to try and fight the allergens. Histamines are your body's way of being helpful in the presence of allergens, but while they're intended to protect you, they can create some annoying side effects, like extra mucus production. This buildup of mucus, as well as general inflammation and swelling in the nasal passages can put pressure on your sinuses and result in a headache. If you're experiencing regular bouts of pain localized over your sinuses or throbbing headaches that occur on one side, you may actually be experiencing seasonal allergies.
2. Skin issues
Even though we think of seasonal allergies as issues that primarily target the mouth, nose, and throat, they can also exacerbate existing skin issues like eczema. The overlap between eczema and nasal allergies might be more common than you think. Children born into families with a history of allergic diseases like asthma or hay fever are at an increased risk for developing eczema. There may be a variety of explanations behind this link, but in some cases, a person can develop a rash simply by being in direct skin contact with the same allergens that are triggering their nasal and other symptoms. If you're experiencing itchiness, swollen bumps, dry, bumpy patches, or other unusual skin symptoms, seasonal allergies may be to blame.
3. Dark under-eye circles
There are plenty of reasons you might experience dark circles under your eyes (late nights, dehydration, and genetics can all play a role). But one somewhat surprising contributor is a seasonal allergy. Otherwise known as "allergic shiners," these allergy-induced bluish-black circles are caused by blood pooling under the eyes as a result of nasal cavity swelling. If you notice a darker-than-normal hue under your eyes and you're also experiencing more common symptoms like an itchy throat, sneezing, cough, or runny nose, you may very well have seasonal allergies.
4. Anxiety
There are, of course, a slew of reasons you might be experiencing acute or chronic anxiety, but if you have seasonal allergies, you might be surprised to find there may be a link between the two issues. A 2016 study found a significant association between allergic rhinitis and children, and a 2019 study found that generalized anxiety was associated with seasonal allergies in adults. While more research is needed to understand the link between these issues, if you're experiencing symptoms like excessive worry, agitation, trouble concentrating, or more, it's time to seek help — regardless of whether allergies are the culprit.
5. Tooth sensitivity
You may not think of tooth pain as a typical symptom of seasonal allergies, but all the congestion that can occur with allergic rhinitis can actually lead to aching upper molars, throbbing, or cold sensitivity. Similar to a sinus infection, when congestion is concentrated in an area known as the maxillary sinuses (located below the cheeks and above the teeth), it can put pressure on the nerves of the upper teeth, resulting in pain. It can be hard to distinguish the tooth-related symptoms of seasonal allergies from a sinus infection, so if you're having pain of any kind, check in with your primary care provider.
The One Medical blog is published by One Medical, a national, modern primary care practice pairing 24/7 virtual care services with inviting and convenient in-person care at over 100 locations across the U.S. One Medical is on a mission to transform health care for all through a human-centered, technology-powered approach to caring for people at every stage of life.
Any general advice posted on our blog, website, or app is for informational purposes only and is not intended to replace or substitute for any medical or other advice. 1Life Healthcare, Inc. and the One Medical entities make no representations or warranties and expressly disclaim any and all liability concerning any treatment, action by, or effect on any person following the general information offered or provided within or through the blog, website, or app. If you have specific concerns or a situation arises in which you require medical advice, you should consult with an appropriately trained and qualified medical services provider.