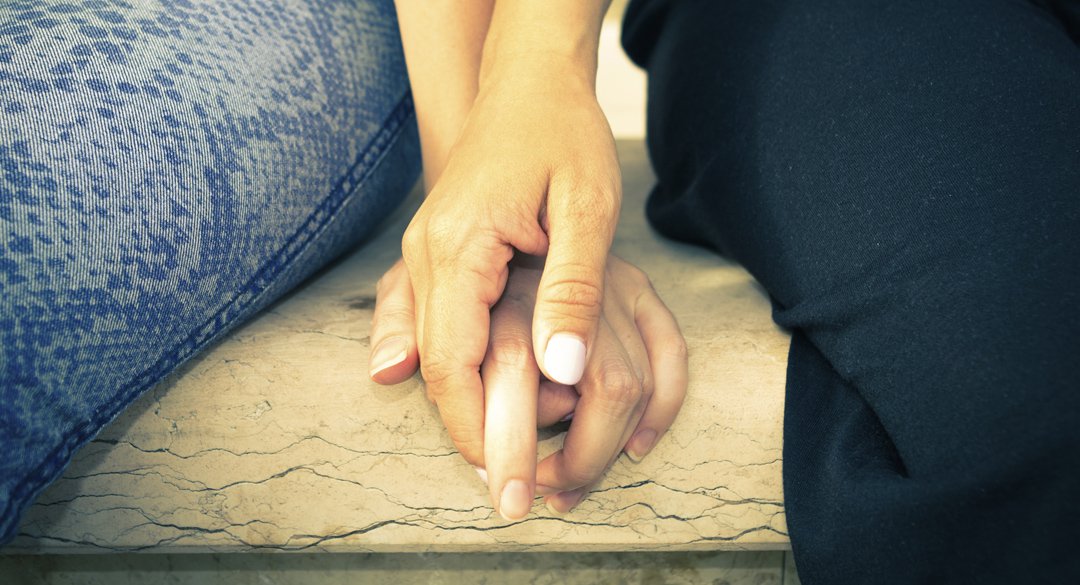 Members of the LGBT community have unique health care needs, and  there are many issues that continue to be overlooked by both patients and providers. A recent study in the Annals of Internal Medicine reveals yet another health care disparity—and this one might surprise you.
About the Latest Research
According to the study, lesbians may be slightly more likely to develop cervical cancer—and are less likely to initiate vaccination against the primary cause: human papillomavirus (HPV). The findings are a result of the 2006-2010 National Survey of Family Growth, which examined responses of women and girls between 15 and 25 who were asked about HPV vaccination. Of the over 3,200 participants involved, 84 percent reported having heard of the HPV vaccine, and of this informed population, only 28.5 percent had actually initiated the series.
Breaking down the numbers further, researchers discovered that  while 28.4 percent of heterosexual women and girls and 33.2 percent of bisexual participants who had heard of the vaccine had initiated treatment, only 8.5 percent of lesbians who knew about the HPV vaccine were in the process of receiving shots.
The HPV Vaccine and Cervical Cancer Protection
Administered as three shots over the course of six months, the HPV vaccine can protect girls and women against HPV and subsequent health issues that these infections can cause, including cervical cancer.
Nearly all cases of cervical cancer are caused by HPV, and the vaccine is recommended to all girls and women between the ages of 11 and 26 years of age, regardless of sexual identity or behavior. HPV spreads through direct skin-to-skin genital and/or oral contact, which can occur during any type of sexual activity, so everyone is equally at risk. Vaccination and reducing one's number of sexual partners are the best ways to reduce HPV exposure and associated conditions.
Barriers to Care
The study cannot say why lesbians have higher rates of cervical cancer, but the proposed explanation has to do with decreased screening with Pap tests and lower rates of vaccination.
Other reasons include:
Lower rates of health insurance. Some insurance policies don't cover unmarried partners, making it harder for many lesbians to get quality health care.
Fear of discrimination.
Previous negative experiences with health care providers.
Misconceptions about HPV risk. Many women and health care providers may not be aware of the risks, thus dissuading them from initiating the vaccine.
Lesbians are less likely to regularly visit a reproductive health specialist.
Educational materials and information about HPV and other STIs are commonly targeted towards straight women, so  lesbians are less exposed to information about HPV and may be less aware of how to take preventive steps.
Not knowing lesbians are at risk for STIs and cancer.
How Providers and Patients Can Make Progress
There are important ways for both patients and providers to take proactive steps in ensuring lesbians get the correct information and same access to care around HPV and cervical cancer that straight women do. Here are a few ways to enhance prevention and treatment:
Regardless of a patient's sexual orientation, providers should offer the established preventive course for all women when it comes to cervical cancer: regular Pap tests and suggested HPV vaccination. For lesbian patients who feel they are low risk and don't need Paps or vaccination, this is an excellent opportunity to educate them about HPV transmission and risks.
General care providers should offer educational materials about HPV and vaccination in their offices.
Patients should seek out providers who are sensitive to their needs. All One Medical providers are LGBT-friendly and The Gay and Lesbian Medical Association provides online health care referrals.
Patients should also practice safer sex and consider getting tested for STIs before starting new sexual relationship.
The One Medical blog is published by One Medical, a national, modern primary care practice pairing 24/7 virtual care services with inviting and convenient in-person care at over 100 locations across the U.S. One Medical is on a mission to transform health care for all through a human-centered, technology-powered approach to caring for people at every stage of life.
Any general advice posted on our blog, website, or app is for informational purposes only and is not intended to replace or substitute for any medical or other advice. 1Life Healthcare, Inc. and the One Medical entities make no representations or warranties and expressly disclaim any and all liability concerning any treatment, action by, or effect on any person following the general information offered or provided within or through the blog, website, or app. If you have specific concerns or a situation arises in which you require medical advice, you should consult with an appropriately trained and qualified medical services provider.