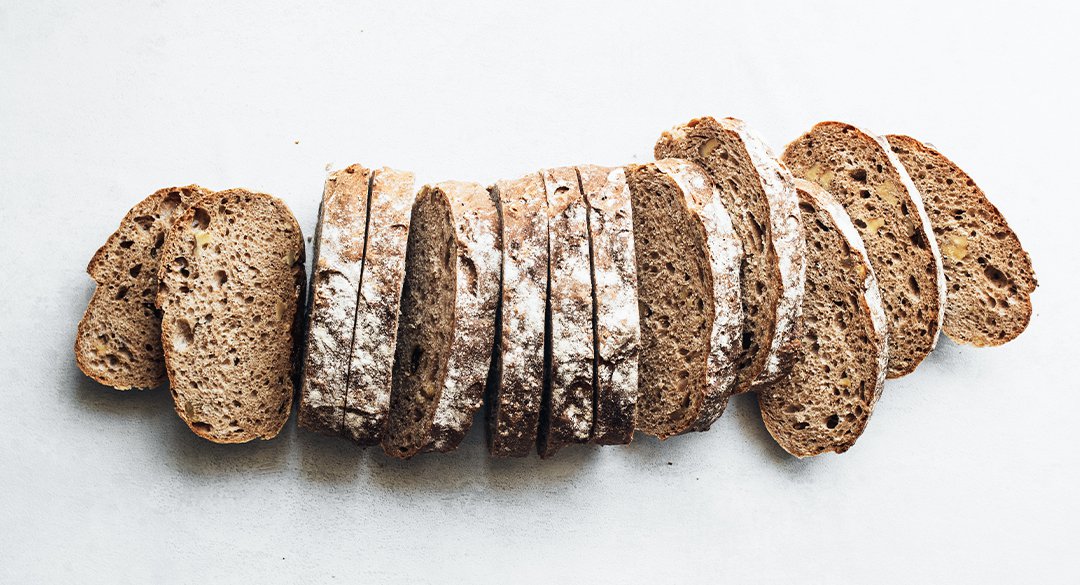 Updated November 13, 2018.
There was once a time when only diabetics were familiar with the phrase "glycemic index." However, in recent years, the phrase has been popping up on packaging for breads, snacks, sauces, and more, alerting consumers to the potential impact these products have on blood sugar levels. Foods ranking low on the glycemic index (GI) have traditionally been associated with a decreased risk of type 2 diabetes, hypertension, and high cholesterol. But recent research indicates that a food's position on the GI may not be as meaningful as we thought.
What is the GI?
Originally developed as a food guide for people with diabetes, the GI measures how a carbohydrate-containing food raises blood glucose levels. Foods are ranked according to how they compare to a reference food — either glucose (pure sugar) or white bread.
Before the GI was created, meal plans developed for diabetic patients largely focused on total carbohydrate content. The GI, however, was designed to measure the amount of available carbohydrates — carbs that are readily digested, absorbed, and metabolized. Unlike certain types of carbohydrates like fiber, which cannot be readily digested, available carbohydrates are thought to have a direct impact on blood sugar. According to the scale, high-GI foods like potatoes raise blood sugar levels more than low- or medium-GI foods like broccoli, winter squash, or beets.
Why should I be skeptical?
In a new study published in the Journal of the American Medical Association, researchers observed the impact of carbohydrates on various risk factors for cardiovascular disease and diabetes, including blood pressure, insulin sensitivity, and cholesterol. They assigned 160 overweight and obese participants with mild hypertension to one of four diets, for five weeks each, in random order. The regimens were all variations of the Dietary Approach to Stop Hypertension, or DASH diet, a food plan developed to lower blood pressure by limiting sodium consumption and emphasizing a variety of different nutrients like potassium, magnesium, and calcium. The four variations were: a low-GI, low total-carb diet; a low-GI, high total-carb diet; a high-GI, low total-carb diet; and a high-GI, high total-carb diet.
The results of the study did not reflect the conventional wisdom that low GI foods are associated with decreased health risks. Although the low-GI, low total-carb diet slightly reduced triglyceride levels compared to the high-GI, high total-carb diet, there were no differences in terms of insulin sensitivity, LDL or HDL cholesterol levels, or blood pressure. In fact, counter-intuitively, the low-GI, high total-carb diet seemed to have a negative impact on health, decreasing insulin sensitivity and increasing LDL, or "bad" cholesterol.
What does this mean for me?
Although the results suggest that low-GI foods may not necessarily improve risk factors for cardiovascular disease, the study does have some limitations. The researchers examined a very specific patient population eating a very specific diet known to lower blood pressure and LDL levels. Additionally, the study was conducted over a relatively short period of time, although other studies carried out longer than six months have also failed to demonstrate any benefit from low-GI foods on cholesterol or fasting glucose.
Currently, there is no evidence to support the belief that lowering the GI of the DASH diet offers any benefit for improving risk factors for cardiovascular disease, although other studies have indicated that low-GI diets can be effective for weight loss. According to One Medical's Malcolm Thaler, MD, "The results of this study are supported by those of longer studies, carried out for up to six months, that — although not as rigorous as this one — also failed to find a significant benefit from a lower GI diet."
The One Medical blog is published by One Medical, a national, modern primary care practice pairing 24/7 virtual care services with inviting and convenient in-person care at over 100 locations across the U.S. One Medical is on a mission to transform health care for all through a human-centered, technology-powered approach to caring for people at every stage of life.
Any general advice posted on our blog, website, or app is for informational purposes only and is not intended to replace or substitute for any medical or other advice. 1Life Healthcare, Inc. and the One Medical entities make no representations or warranties and expressly disclaim any and all liability concerning any treatment, action by, or effect on any person following the general information offered or provided within or through the blog, website, or app. If you have specific concerns or a situation arises in which you require medical advice, you should consult with an appropriately trained and qualified medical services provider.