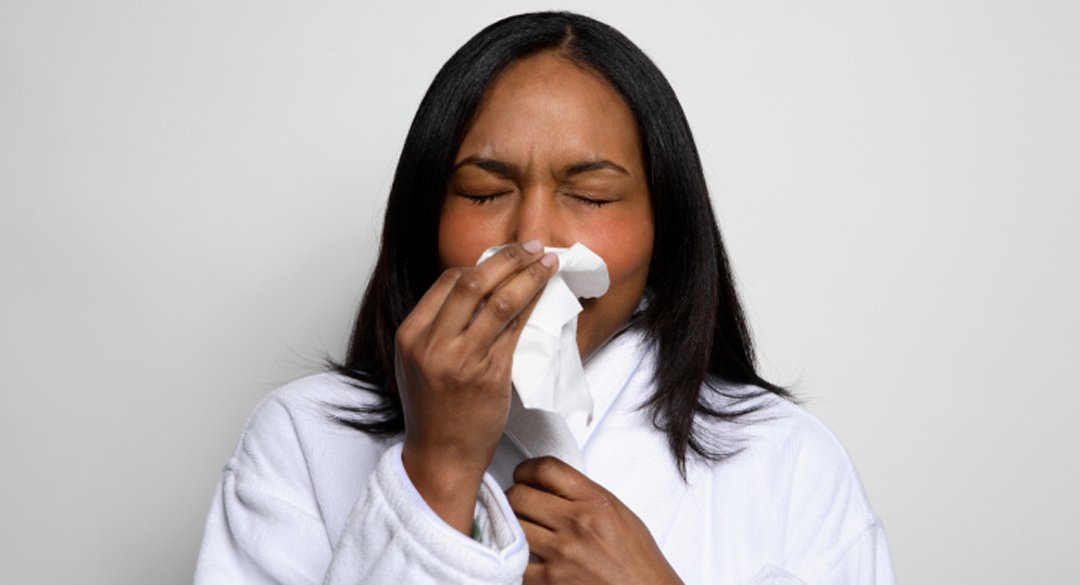 Influenza (or the flu for short) afflicts roughly 60 million Americans annually, particularly during the winter. Seasonal influenza viruses come in two basic varieties: type A, which causes the most extensive and severe outbreaks, such as the one we are experiencing now; and the usually milder type B. Frequently during flu season, viruses from both types are present in the community.
Each year, some of these flu viruses can mutate, which is why a different flu vaccine is prepared every year. Major mutations are often the cause of pandemics, because the immunity that we acquire over time from repeated exposure or vaccination may no longer be effective. New variant flu viruses arise sporadically, such as the swine flu variant that appeared in summer 2012 or the avian flu that was first detected in Hong Kong back in 1997 and which still causes occasional small outbreaks.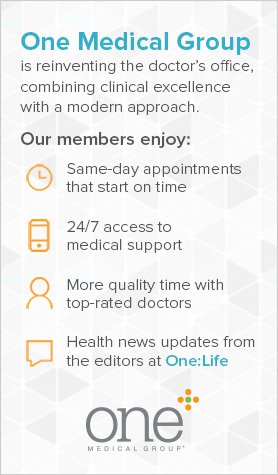 What are the health risks associated with the flu?
For the most part, the flu doesn't pose serious health risks. Most cases last only a few days and although symptoms can be severe, serious complications aren't common. The disease usually improves on its own. Worrisome complications such as pneumonia are uncommon, and flu-related deaths remain rare, most occurring in people with serious underlying health problems, the elderly, children, and women in the second or third trimester of pregnancy.
How does the flu spread?
Flu spreads person-to-person primarily from the airborne particles generated by coughing and sneezing, but also by hand-to-hand contact. It's not clear whether the flu can be spread by touching items such as clothing or hard surfaces previously touched by someone with the virus.
What are the symptoms of the flu?
Flu symptoms are usually more severe than the symptoms of a common cold. Symptoms typically develop one day to seven days after exposure, and can last from a few days to two weeks. They may include any or all of the following:
Fever (usually 100°F or warmer, lasting for several days), often with chills
Body aches or muscle aches
Headaches
Fatigue
Sore throat
Runny or stuffy nose
Cough
Eye pain, such as burning, pain on eye movement or sensitivity to light
Gastrointestinal symptoms, such as diarrhea or nausea and vomiting, are fairly uncommon
Should I get tested for the flu?
If you have the typical symptoms described above during a known flu outbreak, you can be pretty sure you have the flu. However, flu symptoms aren't specific to the flu, but can occur in other diseases as well, so to be certain, contact your primary care provider to see whether an office visit is necessary. Other diagnoses that can present in a similar manner include pneumonia and pertussis (whooping cough). Right now, there is a high incidence of pertussis in the community, so if your predominant symptom is a loud, uncontrollable cough, your health care provider may want to see you. In most cases, however, it's best to stay at home and rest rather than come to the office.
Testing is rarely necessary. Testing for the flu–most often done by obtaining a swab of your throat or nasal secretions–is only necessary when the diagnosis is in doubt and the results of the test will affect your treatment. The flu vaccine isn't 100 percent effective; even if you've received the vaccine, you can still get the flu (although the likelihood is significantly reduced), so don't ignore your symptoms or assume that you have some other illness.
What's the best treatment for the flu?
There's really no substitute for old-school, commonsense treatments. Get lots of rest and drink plenty of fluids. Avoid alcohol and tobacco. Take acetaminophen (Tylenol) and/or ibuprofen (Motrin, Advil) for fever and body aches, but avoid aspirin if you're under the age of 19 (children and teenagers can develop a severe disorder called Reye's syndrome if they take aspirin when they have the flu).
Do antiviral medications like Tamiflu help?
During the first 48 hours of the illness, antiviral medications such as the oral drug oseltamivir (Tamiflu) or the inhaled drug zanamivir (Relenza) can effectively lessen the severity and shorten the duration of the disease; beyond 48 hours, though, they have little effect. Whether or not you're treated with one of these medications, you should start feeling better within a few days. If, however, you don't get better and particularly if you get worse (e.g., your fever spikes or you become short of breath), then you may have a complication of influenza (see below), in which case, you should seek medical attention immediately. If you're a One Medical member, call our office and ask to speak with our medical staff for more advice.
Who should take antiviral drugs for the flu?
There are two categories of people who should take antiviral medications for the flu: People who are very sick with the flu (e.g., people who are hospitalized) and people who are sick with the flu and at risk of developing serious flu complications, either because of their age or because of a high-risk medical condition. If you have the flu but you're not in either of these two categories, you don't need to be treated with antiviral drugs.
How can I prevent spreading the flu?
Wash your hands frequently, cough and sneeze into your arm (not your hands) and throw out tissues immediately after use. Most importantly, stay home.
When can I return to work or school?
Don't return to work or school until you have had a normal body temperature (under 100°F without taking a fever-lowering medication such as Advil or Tylenol) for at least 24 hours.
How long will I be contagious?
You're contagious from the day before you develop symptoms until 24 hours after your fever breaks.
Am I at risk for complications of the flu?
You are at increased risk for complications if:
You are pregnant
You have a chronic medical condition, such as diabetes, obesity, heart disease, kidney disease, liver disease, asthma, emphysema, cancer, HIV, etc.
You are age 65 or older
You are younger than age 5
You are younger than age 19 and are receiving long-term aspirin therapy
If you fall into any of these categories and are feeling sick, or have been exposed to someone with a confirmed case of influenza, please call our office and ask to speak to a medical staff member for further guidance.
When should I go to an emergency room?
You should go directly to an emergency room for further evaluation and treatment if you have any of the following symptoms:
Difficulty breathing
Pain or pressure in the chest or abdomen
Bluish skin color
Confusion or sudden dizziness
Persistent or severe vomiting
How can I protect myself from getting the flu?
Wash hands with soap and water or hand sanitizer frequently. Be aware of touching surfaces like doorknobs, faucets, phones, keyboards, etc., and wash hands afterward. Avoid touching your eyes, nose, or mouth unless you have clean hands.
Try to stay at least six feet away from people who appear ill, and avoid sharing food, drinks, toothbrushes, etc. during an outbreak. Wearing a mask is not necessary.
Keep your immune system healthy. Get plenty of sleep (8 hours a night is ideal), drink plenty of water, and eat plenty of fruits and vegetables. Avoid alcohol, tobacco and other unhealthy vices!
Get vaccinated! (See below for details.)
Will I get sick if I've been exposed to influenza?
There's no way to know for sure, but if you've followed the guidelines above, and especially if you've received the appropriate vaccinations, you've got a very good chance of remaining healthy. On the other hand, if you are in the at-risk group described above, you should consider taking an antiviral medication like oseltamivir or zanamivir to further reduce your chances. These medications can reduce the likelihood that you will get sick. Please call our office to discuss this with someone on our medical staff.
Should I get a seasonal flu shot?
Yes–everyone stands to benefit from getting a seasonal flu shot. It's especially important if you: are pregnant (or planning to become pregnant), over the age of 50, have any sort of chronic medical condition, or are caring for someone who is at risk for complications of influenza.
Is it too late to get the flu shot?
It's never too late to get the flu shot. Even now, in the midst of an epidemic, it can be beneficial. Flu shots don't offer 100 percent protection against the flu; the current flu shot is a little better than 60 percent effective against the major viral strain in the country. But when you consider how many millions of people are affected, 60 percent is nothing to sneeze at!
Are flu vaccines safe?
Yes. Flu vaccines have been studied carefully and are generally very safe. However, if you've had an allergic reaction (or other bad reaction) to a vaccine in the past, be sure to let your health care provider know before you receive any vaccine. Side effects are uncommon and limited to low grade fever, mild achiness and a sore arm. The risk of a significant complication is–at most–estimated at approximately 1 in 1 million people who receive the vaccine.
Where can I learn more?
The One Medical blog is published by One Medical, an innovative primary care practice with offices in Boston, Chicago, Los Angeles, New York, Phoenix, Portland, the San Francisco Bay Area, Seattle, and Washington, DC.
Any general advice posted on our blog, website, or app is for informational purposes only and is not intended to replace or substitute for any medical or other advice. The One Medical Group entities and 1Life Healthcare, Inc. make no representations or warranties and expressly disclaim any and all liability concerning any treatment, action by, or effect on any person following the general information offered or provided within or through the blog, website, or app. If you have specific concerns or a situation arises in which you require medical advice, you should consult with an appropriately trained and qualified medical services provider.