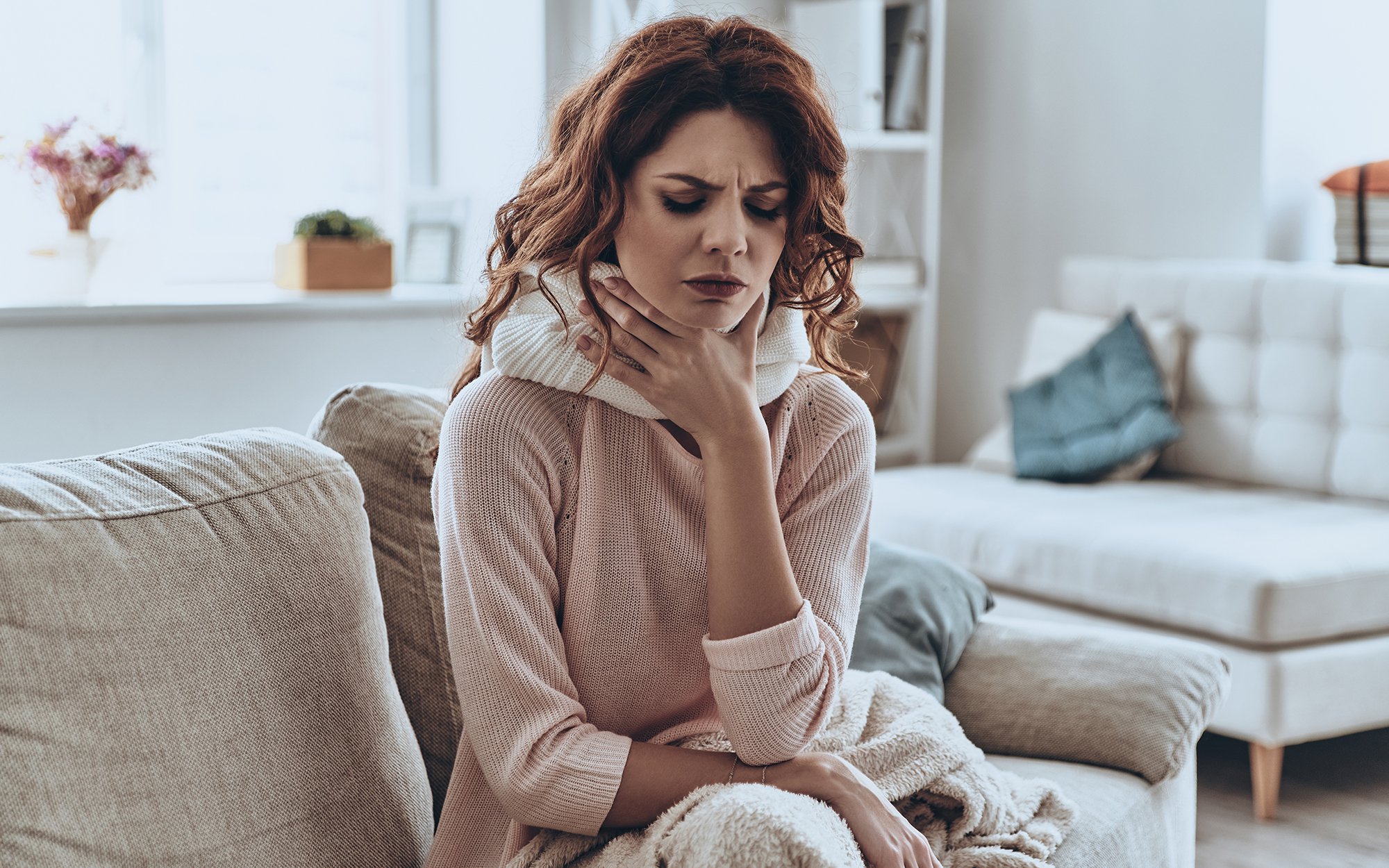 There are many reasons why a cough can persist for days and even weeks. Some coughs are caused by infectious diseases and some by noninfectious processes, such as gastroesophageal reflux (i.e., heartburn), asthma, or postnasal drip. However, acute bronchitis is by far the most common cause of a cough that lasts for several days and is unaccompanied by the classic symptoms of an old-fashioned cold, such as head and nasal congestion. So let's say that you've had a cough for several days. Studies show that a majority of health care providers treat their patients who have just this symptom with antibiotics—and often broad-spectrum antibiotics. So surely it's time for an antibiotic, isn't it?
Antibiotics Not Helpful for Persistent Cough
In most cases, no. Recently, researchers reporting in the British journal The Lancet looked at over 2,000 patients of various ages with a cough lasting no more than 28 days, and randomized them to receive either placebo or a 7-day course of amoxicillin. Patients with suspected pneumonia or any of the noninfectious causes listed above were excluded from the study. The researchers found that amoxicillin did not shorten the duration of the cough, nor did it mitigate the severity of symptoms in persons of any age group, including the elderly.
Why? The answer is simple: Almost all cases of acute bronchitis are caused by a virus, and viruses don't respond to antibiotics, most of which are antibacterial agents. So, in the vast majority of cases where a cough is the predominant symptom, an antibiotic won't help.
When to See Your Health Care Provider
If you're experiencing a persistent cough, when should you be concerned? There are several situations in which you should seek medical attention:
If you have any underlying illness compromising your health, such as heart disease or pulmonary disease.
If you feel really awful, are starting to produce a lot of thick phlegm and have a fever, especially if you become short of breath. See your primary care provider right away, as these symptoms may indicate pneumonia.
If you've been exposed to pertussis (i.e., whooping cough), an antibiotic may shorten its course if you take it within the first few days. It won't help if you take it later than that, although it will lessen the likelihood of your spreading the illness.
If the cough just doesn't go away—there may be something else that needs medical attention.
What's the difference between bronchitis and pneumonia?
Bronchitis refers to inflammation of the large airways (aka bronchi) that channel air into your lungs. Bronchitis is caused exclusively by viruses. Pneumonia refers to inflammation of the lungs, involving the air sacs (aka alveoli) that transfer oxygen to your blood. It's a more serious condition than bronchitis, with many possible causes, including bacterial and viral infections.
We don't recommend antibiotics for uncomplicated acute bronchitis, which is typified by several days of persistent cough without symptoms suggestive of anything else. Your health care provider may advise you on over-the-counter or prescription medications that may help you feel better, but an antibiotic won't help. And, as the study in The Lancet confirmed, an antibiotic may cause side effects such as diarrhea, nausea, rash, and severe allergic reactions.
So if you have a persistent cough, see your health care provider. He or she will probably be able to distinguish acute bronchitis from pneumonia simply by laying a stethoscope on your chest—but don't insist on an antibiotic if you have acute bronchitis. It won't help, and it might make matters worse.
The One Medical blog is published by One Medical, a national, modern primary care practice pairing 24/7 virtual care services with inviting and convenient in-person care at over 100 locations across the U.S. One Medical is on a mission to transform health care for all through a human-centered, technology-powered approach to caring for people at every stage of life.
Any general advice posted on our blog, website, or app is for informational purposes only and is not intended to replace or substitute for any medical or other advice. 1Life Healthcare, Inc. and the One Medical entities make no representations or warranties and expressly disclaim any and all liability concerning any treatment, action by, or effect on any person following the general information offered or provided within or through the blog, website, or app. If you have specific concerns or a situation arises in which you require medical advice, you should consult with an appropriately trained and qualified medical services provider.