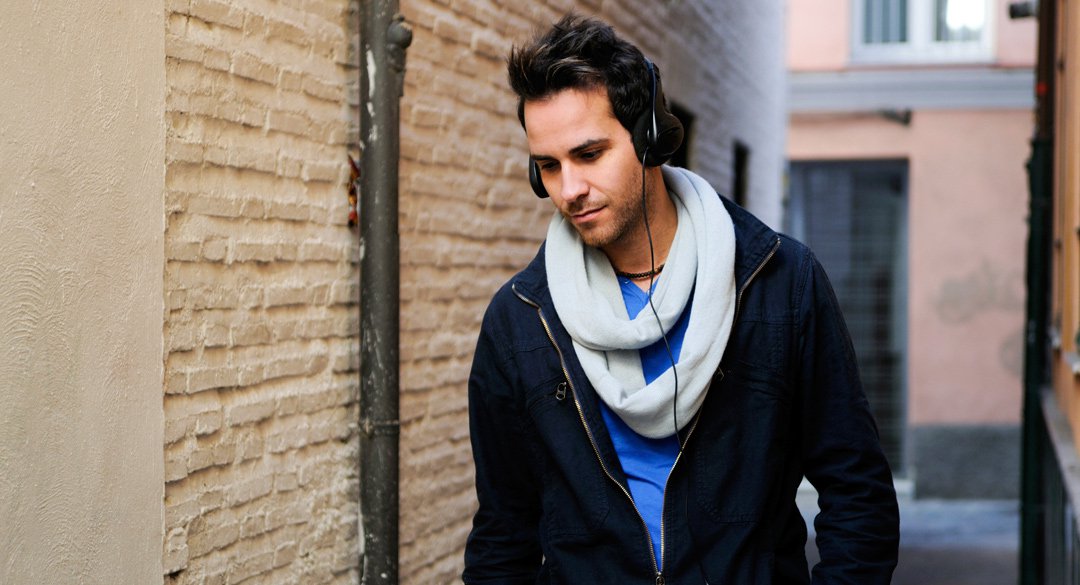 Podcasts can be fascinating, educational, thought-provoking—and also addictive. A breadth of topics and on-the-go accessibility make podcasts a natural choice for breaking the tedium of long work commutes.
Not surprisingly, wellness podcasts are abundant. We've cut through the noise and culled this shortlist for health nuts who want to indulge their interests in topics ranging from nutrition to exercise to mindfulness. So pop in your earbuds and enjoy a new guilt-free addiction.
Nutrition
The Nutrition Diva's Quick and Dirty Tips
What it's about: The Nutrition Diva, board-certified nutritionist and licensed chef Monica Reinagel, MS, LD/N, CNS, offers listeners dietary advice on a wide range of subjects in short, easy-to-follow episodes.
Running time: 5 to 10 minutes
Sample episodes: "How to Cook Vegan," "9 Signs of Disordered Eating," "Weight Loss Myths," "Are Some Calories More Fattening than Others?"
Fat2Fit Radio
What it's about: Despite the name, Fat2Fit Radio is focused on weight loss through lasting lifestyle changes, not quick fixes. Each episode tackles one or more fitness, exercise, or diet topics.
Running time: 30 to 60 minutes
Sample episodes: "Breaking Those Nasty Weight Loss Plateaus," "Diet Coke: Good or Bad," "Sleep and Weight Loss"
Fitness
What it's about: Ben Greenfield is an Ironman, triathlete, nutritionist, and coach with master's degrees in exercise physiology and biomechanics. The show explores the latest health, fitness, and multi-sport research, and offers free exercise, nutrition, weight loss, and triathlon advice.
Running time: About 60 minutes
Sample episodes: "Five Simple Steps to Turning Yourself into a Fat-Burning Machine," "Everything You've Always Wanted to Know About Ketosis but Were Afraid to Ask," "How to Build Primal Fitness and Endurance by Hunting: An Interview with a Bowhunting Triathlete"
What it's about: Hosted by Matt Frazier, author and ultra-marathoner, No Meat Athlete Radio offers advice and training tips for "plant-based athletes of all kinds (including the veg-curious)."
Running time: 30 to 60 minutes
Sample episodes: "How to Stay Motivated," "Good Podcasts to Listen to While Running," "Why Running Shoe Design Matters"
What it's about: Host Katy Bowman, a "biomechanist, creator, and director of The Restorative Exercise Institute, author, teacher, blogger, mother, and total body nerd," looks at the body holistically. Bowman believes in encouraging listeners to pursue fitness through an evolutionary lens, using the human body in ways it was designed to move before our modern lifestyles became commonplace.
Running time: About 30 minutes
Sample episodes: "Natural Movement," "Don't Just Sit There! Exploring Dynamic Workstations," "The Core"
Psychology and Mindfulness
What it's about: Tara Brach is the author of "Radical Acceptance," and the senior teacher at the Insight Meditation Community of Washington DC. Each show begins with a 30-minute mindfulness guided meditation followed by an approximately 50-minute talk.
Running time: 30-minute meditations and 50-minute talks
Sample episodes: "Blessings of Soul Recognition," "Freedom and Happiness in Daily Life," "Refuge in Loving Relationship"
What it's about: The show is described as "conversations about creating a life worth living," and was named one of the Best of 2014 by iTunes. It features various hosts discussing topics like habits, wisdom, depression, anxiety, happiness, psychology, philosophy, and motivation.
Running time: 30 to 40 minutes and 5-minute mini-episodes
Sample episodes: "Envy and Compassion," "Negative Emotions," "The Exhaustion of Avoidance"
What it's about: Self-proclaimed "author, speaker, yoga teacher, social media butterfly, life coach, podcast host, and most importantly, mayor of theWellnessWonderland," Katie Dalebout's weekly podcasts include interviews with thought leaders in the wellness world.
Running time: 30 to 60 minutes
Sample episodes: "Lena Dunham, Food, Body Image, and Role Models," "Dr. Joel Kahn," "Dr. Joy Jacobs"
Sexual Health
What it's about: Hosted by sex expert Emily Morse, each episode focuses on various topics in the realm of sex and relationships.
Running time: About 60 minutes
Sample episodes: "Make Sex Fun (Again)," "Sex Toys and 'Sext' Offenders," "Dating Survival Podcast"
Loveline
What it's about: For over 30 years, the syndicated radio call-in show hosted by Dr. Drew Pinsky and current co-host Mike Catherwood has been offering callers advice on sex, relationships, addiction, and more. The show also features a variety of celebrity guests each week.
Running time: About 90 minutes
Sample episodes: "Open Relationships, "Sex Toy Injuries," "Valentine's Day Disasters"
General Health
What it's about: Doctors and researchers share discoveries about medicine on a wide range of topics.
Running time: 10 to 20 minutes
Sample episodes: "Emily Balcetis: Why Some People Find Exercise Harder than Others," "Debra Jarvis: Yes, I Survived Cancer. But That Doesn't Define Me," "Joel Selanikio: The Surprising Seeds of a Big-Data Revolution in Health Care"
The One Medical blog is published by One Medical, a national, modern primary care practice pairing 24/7 virtual care services with inviting and convenient in-person care at over 100 locations across the U.S. One Medical is on a mission to transform health care for all through a human-centered, technology-powered approach to caring for people at every stage of life.
Any general advice posted on our blog, website, or app is for informational purposes only and is not intended to replace or substitute for any medical or other advice. 1Life Healthcare, Inc. and the One Medical entities make no representations or warranties and expressly disclaim any and all liability concerning any treatment, action by, or effect on any person following the general information offered or provided within or through the blog, website, or app. If you have specific concerns or a situation arises in which you require medical advice, you should consult with an appropriately trained and qualified medical services provider.