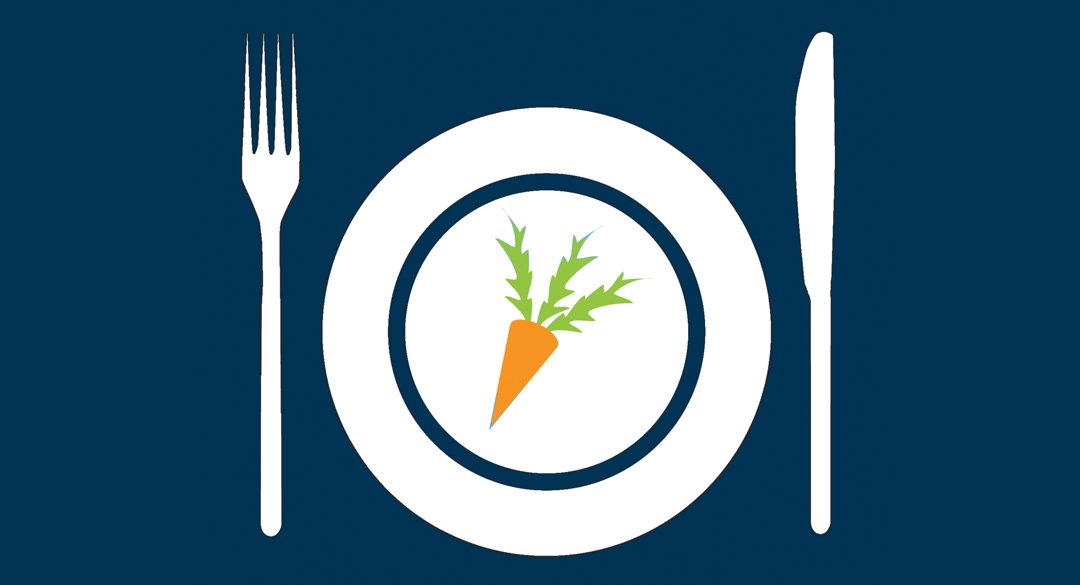 When you're on the go, it's tempting to grab a slice of pizza or a muffin to tide you over between flights. But couple exhaustion and dehydration from a flight with a greasy, starchy, salty meal, and you're asking for a bad case of indigestion and bloating by the time you reach your final destination.
Thankfully, if you're flying through Chicago's O'Hare airport, there's a wealth of delicious food options for every discerning (and health-conscious) epicurean.
Brioche Doree
This Parisian bakery chain is perfect if you're short on time and want to grab a quick bite pre-flight or for the plane. Options like the classic tuna salad sandwich and the beet, goat cheese, and arugula salad are perfect for a fast and healthy airport meal.
Terminals: 1, 2, 3
La Tapenade Mediterranean Cafe
Take advantage of all the health benefits touted by the Mediterranean diet with a toasted sandwich or wrap from La Tapenade. Try their Portobello griller with mozzarella, roasted red pepper, and pesto or their Greek wrap with greens, tomatoes, red onion, cucumber, and feta in a lemon-cilantro tortilla.
Terminals: 1, 2, 3
CIBO Express Gourmet Market
This healthy food market might look less than extraordinary at first glance, but inside, there's a treasure trove of healthy snacks, salads, and sandwiches. They also have tons of lactose-free, gluten-free, and vegan options.
Terminals: 2, 3
Beaudevin Wine Bar
This wine bar has a wide array of healthy Mediterranean bites including caprese skewers, Mediterranean chicken salad, vegetable miso salad, and a vegetable sampler with grilled artichokes, marinated zucchini, and white bean salad. If you're in the mood for something extra light, snack on some figs or olives instead.
Terminal: 1
Tuscany Restaurant
Italian might not be the first cuisine you think of when you're looking for something light, but Tuscany Restaurant has some great healthy options. Try their Tuscany salad with mixed greens, provolone, hearts of palm, garbanzo beans, olives, and sun-dried tomatoes with bleu cheese vinaigrette or combat the Chicago chill with a warm bowl of minestrone soup.
Terminal: 1
Wicker Park Seafood and Sushi
The sit-down options at terminal 2 are slim, but if you want to enjoy a healthy meal at the airport, Wicker Park is the best pick. Aside from their full sushi menu and raw bar, they have a good selection of Asian-inspired salads.
Terminal: 2
B-Smooth, Smoothies & Salads
At B-Smooth, you can give your fresh smoothie a nutritional boost by adding on protein powder, bee pollen, or spirulina. And since no one can live on juice alone, head to the build your own salad bar to customize a salad for your flight.
Terminal: 3
Burrito Beach
Burrito Beach makes burritos healthy with their beach body menu. Every item is under 500 calories and includes options like a veggie burrito, quinoa salad, and chicken taco skinny combo. You can also choose from one of their healthy beach bowl salads like char-grilled chicken and grilled vegetable.
Terminal: 3
ICE Dishes & Drinks
Yogurt, greens, and tartines are on offer at this café and bar. Got an early flight? Start your morning with a fruit bowl or yogurt with berries. For lunch and dinner, choose from salads like their spring greens salad and beefsteak tomato salad or open-faced sandwiches like their herbed chicken and smoked salmon.
Terminal: 3
Romano's Macaroni Grill
Tomato, basil, parmesan crostini and caprese salad are some of the light Italian classics up for offer at Romano's Macaroni Grill. Their menu makes it easy to choose items that won't ruin your diet by marking healthy options "LC" (low-calorie). Choices include chicken caprese with arugula salad and warm spinach and shrimp salad with fennel, pine nuts, and prosciutto.
Terminal: 3
Hub 51
The trendy Hub 51 finds a home at O'Hare offering their unique take on Japanese, Mexican, and American food. Have a sushi roll with miso soup or grilled fish tacos with rice and beans. There's also a good selection of unique salads.
Terminal: 5
Tocco
This Italian wine and coffee bar has a great selection of tasty salads like the tocco (mixed greens, olives, capers, zucchini, almonds, and balsamic vinegar) and pressed sandwiches like the tirolese (speck, brie, sun dried tomato, and olive paste).
Terminal: 5
Wolfgang Puck Cafe
This casual café from legendary chef Wolfgang Puck has a wide array of healthy sandwiches and salads such as a pesto chicken sandwich and a classic Greek salad. Or warm up with a bowl of their delicious butternut squash soup.
Terminal: 5
The One Medical blog is published by One Medical, a national, modern primary care practice pairing 24/7 virtual care services with inviting and convenient in-person care at over 100 locations across the U.S. One Medical is on a mission to transform health care for all through a human-centered, technology-powered approach to caring for people at every stage of life.
Any general advice posted on our blog, website, or app is for informational purposes only and is not intended to replace or substitute for any medical or other advice. 1Life Healthcare, Inc. and the One Medical entities make no representations or warranties and expressly disclaim any and all liability concerning any treatment, action by, or effect on any person following the general information offered or provided within or through the blog, website, or app. If you have specific concerns or a situation arises in which you require medical advice, you should consult with an appropriately trained and qualified medical services provider.