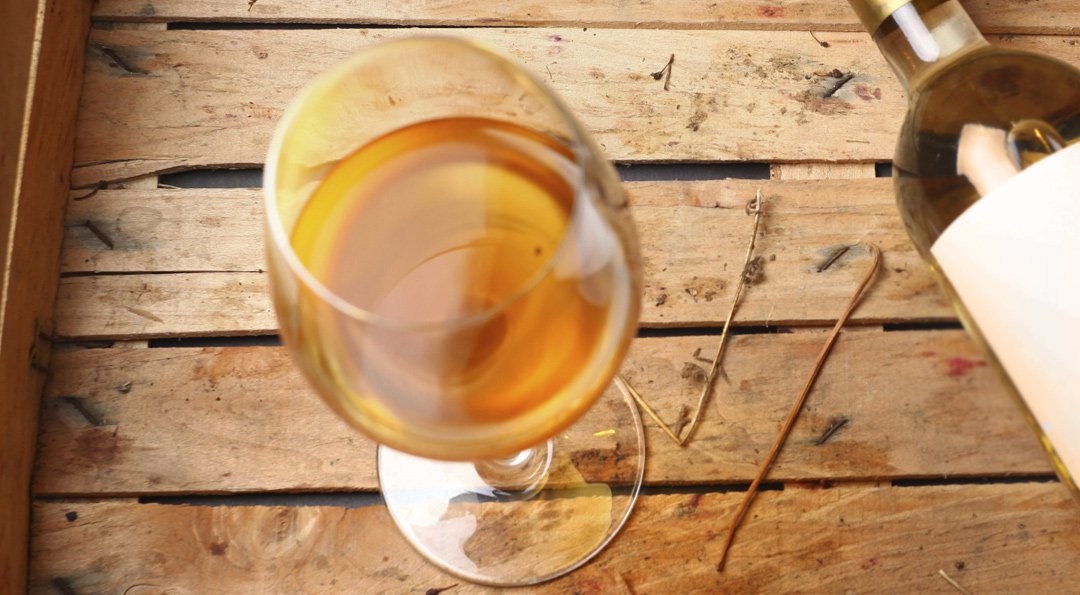 Fans of "Two-Buck Chuck" were hit with bad news two years ago when Trader Joe's hiked up the price of its discount wine to $2.49. Now devotees of Charles Shaw and other affordable California wines are facing another unsettling announcement, but this one has implications for their health, not just their wallets.
A class action lawsuit was filed in March, claiming that some of the most popular low-priced California wines contain up to five times the maximum amount of arsenic that the Environmental Protection Agency (EPA) allows for drinking water. According to independent Denver laboratory BeverageGrades, almost a quarter of the 1,306 different types of wine tested contained arsenic levels greater than the EPA maximum.
Although there is no federal limit on the amount of arsenic permissible for foods and virtually no federal labeling requirements for wine, the EPA's upper limit for arsenic levels in drinking water is 10 parts per billion. According to the lawsuit, the wineries "produce and market wines that contain dangerously high levels of inorganic arsenic, in some cases up to 500 percent or more than what is considered the maximum acceptable safe daily intake limit."
What is arsenic?
Arsenic is a naturally occurring element in the earth's crust that is more concentrated in certain types of rocks and minerals. Arsenic seeps into soil and water naturally as a result of erosion, but the majority of arsenic in the environment is the result of now-banned pesticides and animal feed additives.
The wine lawsuit refers specifically to "inorganic" arsenic, meaning the substance has been combined with other elements, increasing its toxicity. High doses of inorganic arsenic are known to cause serious health problems. Repeated or prolonged exposure can cause chronic arsenic toxicity, which can lead to cancer of the skin, bladder, liver, kidney, or prostate; diabetes; vascular or heart disease; nerve damage; and changes in skin pigmentation.
Which wines are high-risk?
According to BeverageGrades CEO Kevin Hicks, the price per liter seemed to correlate with the wine's quantity of arsenic; the lower the price, the higher the amount. Many of the top offenders on the list are priced under $10 a bottle.
Brands with particularly high levels include Trader Joe's Charles Shaw White Zinfandel (containing 3 times the limit the EPA set for drinking water), Ménage à Trois Moscato (4 times the limit), and Franzia White Grenache (5 times the limit). Sutter Home, Beringer, Fetzer, Flipflop, Cook's, and Korbel were also among the 31 different brands bottled at 28 California wineries cited in the lawsuit.
What does this mean for me?
Although the Food and Drug Administration (FDA) has not issued an official recall or made a statement about the situation, some experts believe the potential exposure to such high levels of arsenic could be deadly over time.
Others, however, like a representative for The Wine Group, a company named in the lawsuit, claim it's inaccurate and irresponsible to compare arsenic levels in wine to the maximum standard for water since most people drink far more water than wine on a regular basis. Additionally, the levels of arsenic cited in the lawsuit are being held specifically to American standards; the highest level of arsenic cited in the lawsuit (50 parts per billion) is only half Canada's permissible limit of 100 parts per billion.
"We — and that includes the FDA — just don't know enough about the levels of arsenic that should cause concern," says One Medical's Malcolm Thaler, MD. "Studies are underway, but until we know more, we should — for more reasons than just this — keep wine drinking within reason."
Curious whether your favorite wine is named in the lawsuit? Here's the full list:
Acronym (GR8RW Red Blend)
Almaden (Heritage White Zinfandel, Heritage Moscato, Heritage Chardonnay, Mountain Burgundy, Mountain Rhine, Mountain Chablis)
Arrow Creek (Coastal Series Cabernet Sauvignon)
Bandit (Pinot Grigio, Chardonnay, Cabernet Sauvignon)
Bay Bridge (Chardonnay)
Beringer (White Merlot, White Zinfandel, Red Moscato, Refreshingly Sweet Moscato)
Charles Shaw (White Zinfandel)
Colores Del Sol (Malbec)
Glen Ellen by Concannon (Glen Ellen Reserve Pinot Grigio, Glen Ellen Reserve Merlot)
Concannon (Selected Vineyards Pinot Noir)
Cook's (Spumante)
Corbett Canyon (Pinot Grigio, Cabernet Sauvignon)
Cupcake (Malbec)
Fetzer (Moscato, Pinot Grigio)
Fisheye (Pinot Grigio)
Flipflop (Pinot Grigio, Moscato, Cabernet Sauvignon)
Foxhorn (White Zinfandel)
Franzia (Vintner Select White Grenache, Vintner Select White Zinfandel, Vintner Select White Merlot, Vintner Select Burgundy)
Hawkstone (Cabernet Sauvignon)
HRM Rex Goliath (Moscato)
Korbel (Sweet Rose Sparkling Wine, Extra Dry Sparkling Wine)
Menage A Trois (Pinot Grigo, Moscato, White Blend, Chardonnay, Rose, Cabernet Sauvignon, California Red Wine)
Mogen David (Concord, Blackberry Wine)
Oak Leaf (White Zinfandel)
Pomelo (Sauvignon Blanc)
R Collection By Raymond (Chardonnay)
Richards Wild Irish Rose (Red Wine)
Seaglass (Sauvignon Blanc)
Simply Naked (Moscato)
Smoking Loon (Viognier)
Sutter Home (Sauvignon Blanc, Gerwurztraminer, Pink Moscato, Pinot Grigio, Moscato, Chenin Blanc, Sweet Red, Riesling, White Merlot, Merlot, White Zinfandel)
The One Medical blog is published by One Medical, a national, modern primary care practice pairing 24/7 virtual care services with inviting and convenient in-person care at over 100 locations across the U.S. One Medical is on a mission to transform health care for all through a human-centered, technology-powered approach to caring for people at every stage of life.
Any general advice posted on our blog, website, or app is for informational purposes only and is not intended to replace or substitute for any medical or other advice. 1Life Healthcare, Inc. and the One Medical entities make no representations or warranties and expressly disclaim any and all liability concerning any treatment, action by, or effect on any person following the general information offered or provided within or through the blog, website, or app. If you have specific concerns or a situation arises in which you require medical advice, you should consult with an appropriately trained and qualified medical services provider.