Home
Services
Wellness and prevention
At One Medical, our highest goal is to help you reach and maintain your optimal state of health, no matter where you are in life. We start with a deep dive into all that makes you you: your lifestyle, genetic background, and personal goals — however modest or ambitious they may be. With this holistic perspective, we'll guide you toward the right screening tests, preventive treatments, and lifestyle tweaks to maximize your happiness and longevity. And we'll coach you and keep you on track every step of the way.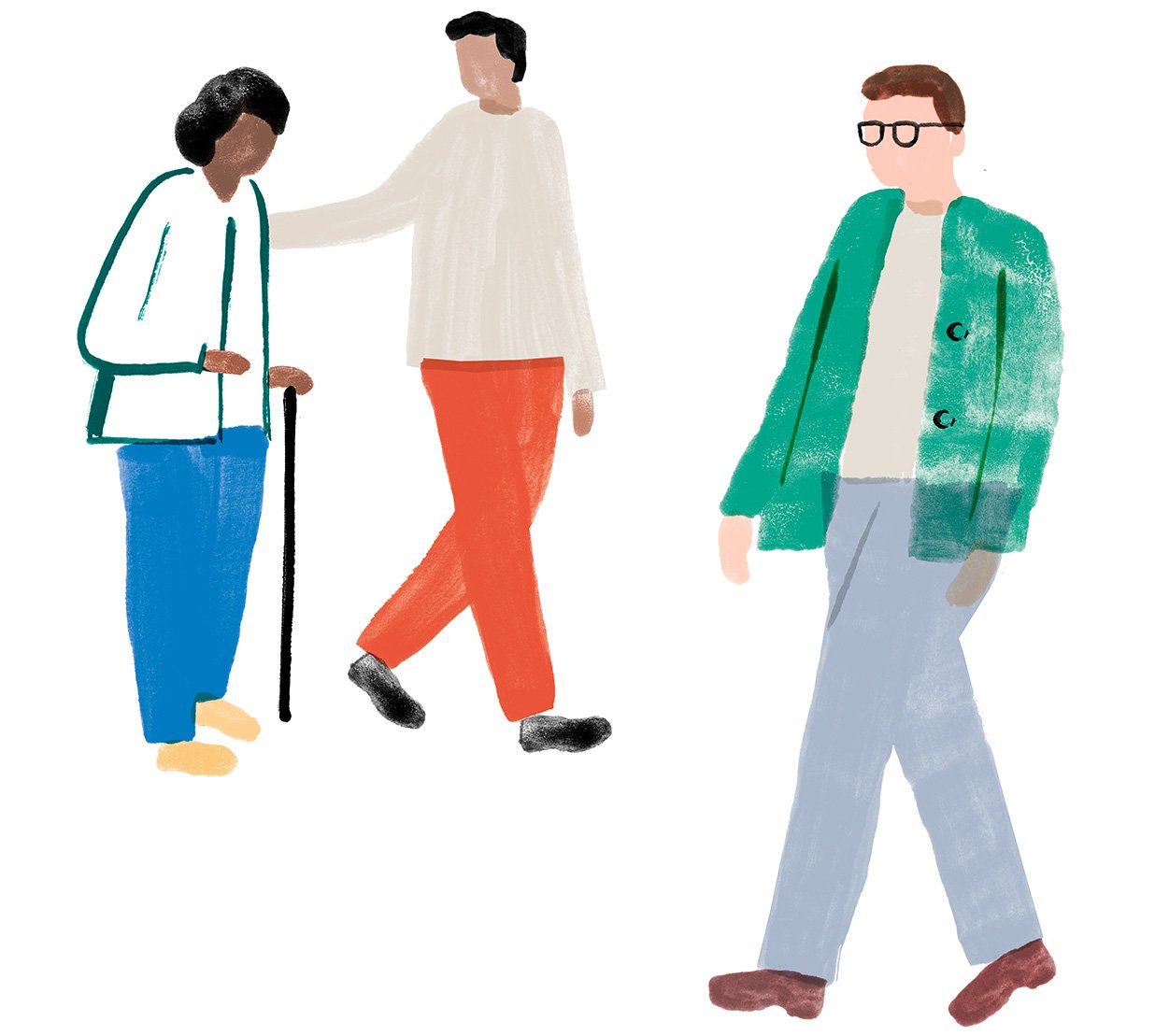 Some ways we can help:
Cancer screenings
Cardiovascular disease screening and prevention
Contraception and family planning
Diet and nutrition counseling
LGBTQIA+ care
Medical Clearance
Men's health
Sexual health including PrEP
Screening for metabolic and endocrine disorders
Sports medicine and exercise counseling
Travel health
Vaccines
Women's health
Live Well Visit, the annual physical designed around you
No matter where you are in your health journey, the steps you take today can impact your well-being for years to come. That's why we redesigned the physical around actually helping you live a healthier, happier life — not checking off boxes.
A Live Well Visit gives you time to build a relationship with a provider, check in on the things that matter most to you and your health, and make a plan to help you feel your best — physically and mentally. Learn more about the Live Well Visit.
LGBTQIA+ care
We're proud to offer comprehensive, culturally-competent care to our diverse community of members. Whether you're specifically looking for a lesbian or gay doctor, or a provider who has extensive experience in LGBTQIA+ care, we can address all your health concerns with sensitivity and compassion in a judgment-free environment. We'll ask your preferred pronouns, and let you lead the discussion around personal topics related to your health at your first wellness visit.
While all of our providers are qualified to provide quality, unbiased care, certain providers have special training and experience in managing transgender care. This means that in addition to making sure you feel safe and understood, these providers have additional expertise around hormone management, surgical referrals, and interpreting lab results. When making your first appointment, ask which providers in your area are experts in transgender health.
Women's health
We're deeply experienced in women's health and can provide many of the same services as your gynecologist, so we can help you reduce the number of doctors you see for routine issues. We're your home base for everything from contraceptive counseling and prescriptions (including insertion of IUDs and other long-acting methods) to cancer screening (including Pap tests), breast health, sexual health, pregnancy, and more.
Men's health
From prostate health to screening for cardiovascular risk, we'll help you be your healthiest, happiest self. We can take care of many lifestyle concerns — from exercise and nutrition advice to medication for hair loss and erectile dysfunction — and always with an eye on the big picture of your health.