Lab work, designed for real life
Our comprehensive on-site lab services make it easy to get your lab work done where and when it's most convenient.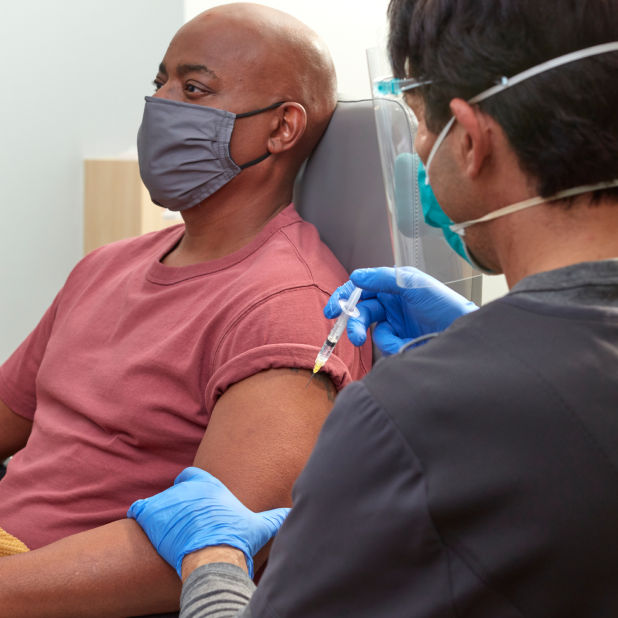 Drop in on your schedule
We get it, no one loves getting their blood drawn — which is why we do everything we can to make it more comfortable and convenient. Our on-site labs mean you can get your appointment and lab work done in one visit and our drop-in hours give you the flexibility to come back at a time that works better for you.
Here's what you can expect
Convenient, drop-in hours

All of our offices have on-site lab services on a drop-in basis during designated hours - no appointment needed. When your results are ready, we'll reach out to you through the app and advise on next steps.

Lab specialists trained to help ease anxiety

We know blood draws can be scary. Our phlebotomists are well trained in how to reduce anxiety for patients with needle aversions and will work with you to make the process as quick, pleasant and painless as possible.

Comprehensive lab services

Our labs are equipped to draw and prepare standard blood panels and STI testing, administer vaccines, and more. We can also complete lab orders from providers outside of One Medical in most situations.
How it works
Once you've established care at One Medical (i.e. had at least one appointment), you can use our convenient on-site lab services at any time. The process is simple:
1
Your provider submits a lab work order
If your order is from a provider outside of One Medical, send us a picture of your order via the Messaging tab in the app or bring it into your local office so we can scan it into your chart. Our team will review your lab order and provide next steps.
2
You drop by any One Medical office during lab hours
Drop-in lab hours are updated everyday on each office's page and in the app (ex: here under "Lab Hours" and in the app). Wait times and availability may vary by day and location. Our office team will provide next steps when you check-in.
4
Typically, it takes 3 - 5 business days for us to receive your lab results
Results may be delayed in the event of an influx of labs, e.g. in an endemic, pandemic or similar.
5
Once we receive your results, we send you a message with your results and our interpretation
If your order is from a provider outside of One Medical, we'll make sure they get your results so they can send you their interpretation.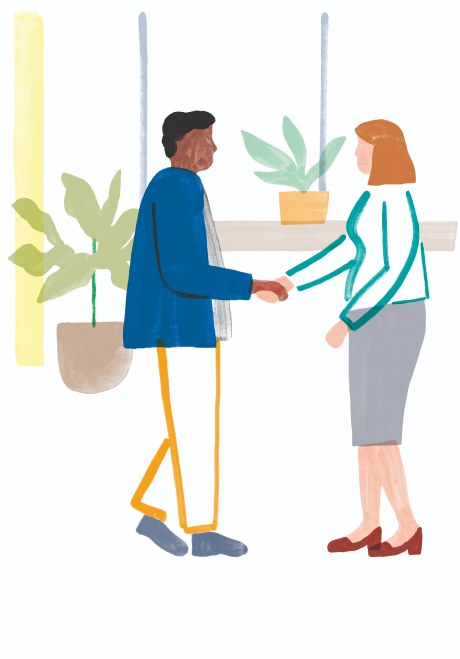 Some lab services we offer
Standard blood panels
STI testing
Specimen (stool, saliva, etc.) collection
Vaccines (COVID-19, influenza, travel, standard)
Routine testing for medications (ex: PrEP)
Urine testing for UTIs
COVID-19 testing
Note: lab services may vary based on market
"I had a positive experience with everyone I met today, especially when blood work was done. I'm prone to borderline fainting/panic attacks with blood work but everyone involved took steps to make me feel calm and for the first time in years I had a relatively stress free experience."
— NYC Member, June 2022
"The phlebotomist was a magician! I am typically a 'hard stick', yet she got the needle in and drew my blood with no issue and without me feeling it."
— Phoenix Member, May 2022
"This was the most pleasant shot appointment for me and my toddler. She was nervous about her shot, but the lab employees distracted her with a doggy bandaid and unicorn sticker. She was having too much fun with them to cry when she got her shot."
— S.F. Bay Area Member, July 2022
"The lab tech who took my blood samples was wonderful! Talked to me about my job and hobbies the entire time so the process was over before I knew it. Asked how comfortable I am with getting blood drawn and gave clear announcements and instructions about the process."
— NYC Member, February 2022
"The folks in the lab are the best! And, I really appreciate when my results come in that someone on the team takes the time to provide me feedback on my blood tests, even when everything looks good."
— D.C. Member, February 2022
"My lab technician was wonderful. I often get lightheaded when blood is drawn and have fainted in the past, and she was very patient and caring, and made sure I felt ok before leaving. I really appreciated that!"
— S.F. Bay Area Member, July 2022