Home
Services
One Medical offers HIV/AIDS screening, diagnosis, and treatment
One Medical's primary care providers offer comprehensive, judgment-free care, as well as services for issues like HIV/AIDS. Our doctors and other providers are experienced in areas of testing, screening, antiretroviral therapy (ART), and pre-exposure prophylaxis (PrEP), and can help guide decisions around prevention, treatment, and more.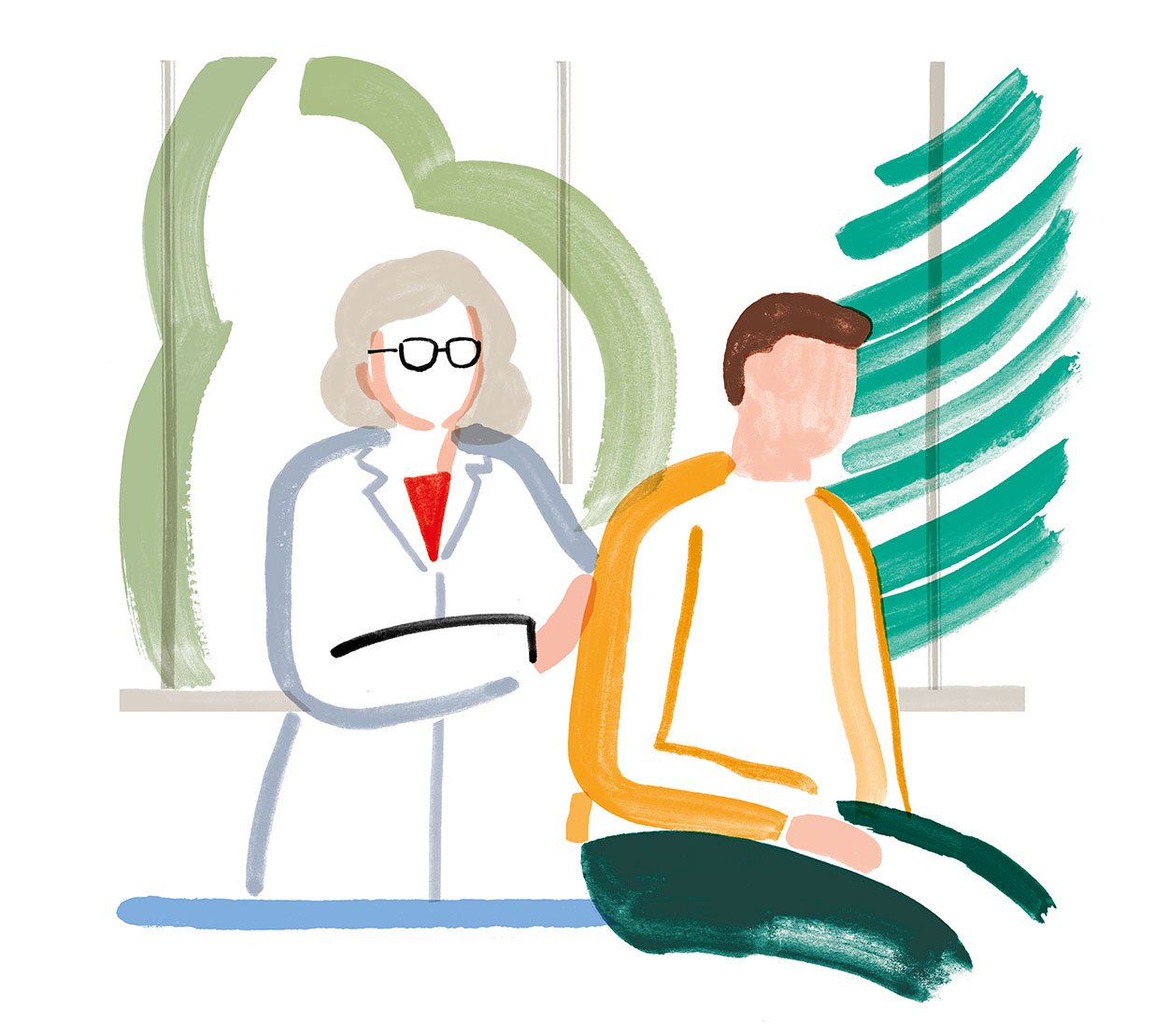 Some ways we can help:
24/7 access to providers over Video Chat for urgent needs — at no extra cost
Messaging with your provider through our app
Longer appointment times
Personalized treatment plans
Prescriptions when necessary
Referrals when necessary
Easy appointment booking and prescription renewals through our app
The primary care providers at One Medical believe in empowering patients from all walks of life through exceptional care that prioritizes whole-person wellness. That means our doctors, nurse practitioners, and physician assistants assess each patient as a unique individual and provide customized, judgment-free care, and specialized services for issues like HIV/AIDS. One Medical welcomes patients from all walks of life who are either living with HIV (human immunodeficiency virus) or AIDS (acquired immunodeficiency syndrome), or are interested in learning more about options like antiretroviral therapy (ART) or pre-exposure prophylaxis (PrEP). Our medical team is equipped to offer specific and tailored guidance around screening, diagnosis, treatment, and more.
Comprehensive HIV care includes education, reproductive options, and sexual health decisions, and One Medical's providers are knowledgeable about HIV/AIDS prevention tools like PrEP and condoms. Our team supports the concept of "undetectable=untransmittable" (U=U), meaning people who are living with HIV (PLWH) and are on antiretroviral therapy (ART) with an undetectable viral load in their blood have effectively no risk of transmitting HIV to their sexual partners. Through personalized education and counseling, our providers can help you understand your choices.
In some cases, people who are HIV-negative may be interested in using PrEP (pre-exposure prophylaxis), a combination of antiretroviral drugs that prevents HIV. Currently, the two forms of FDA-approved medications for PrEP are Truvada (and it's generic equivalent, emtricitabine) and Descovy. Our providers assess medication needs and write prescriptions on a case-by-case basis, taking a variety of factors into account to ensure each patient receives the best care possible. We also believe in collaborative, holistic care that considers your mental, physical, and emotional wellness. Our providers can help with medication needs when appropriate, guidance around lifestyle modifications, and recommend local specialists for further care if necessary.