Everything you need to know about flu vaccines at One Medical
One Medical makes it fast, easy, and safe to get flu vaccines. Learn why getting a flu shot is so essential to protecting yourself and others, and find out how to get a flu shot at a time and place that's convenient for you.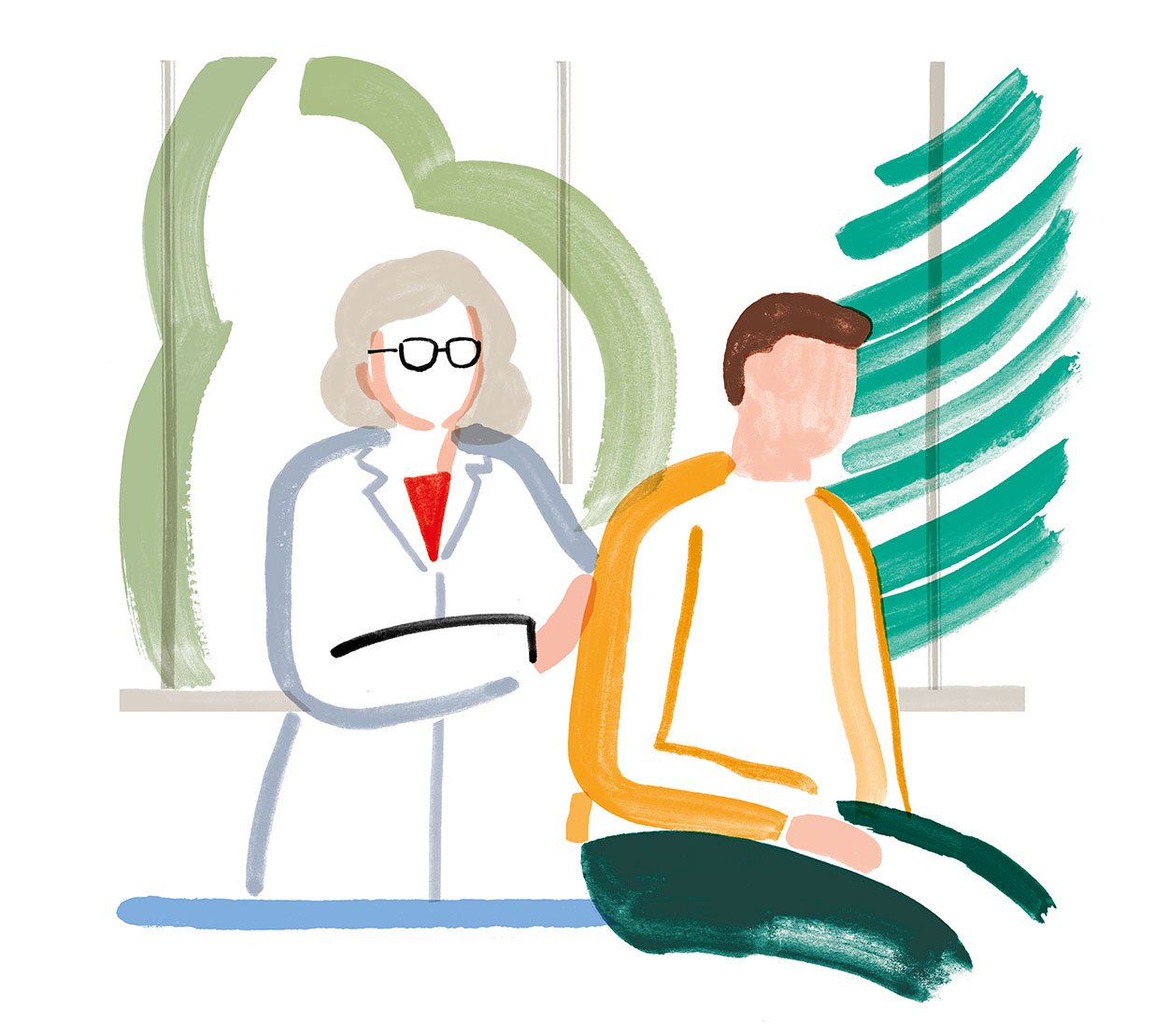 Some ways we can help:
Fast, easy vaccines
24/7 access to providers over Video Chat for urgent needs — at no extra cost
Personalized treatment plans
Prescriptions when necessary
Referrals when necessary
Easy appointment booking and prescription renewals through our app
There are a lot of myths out there regarding the flu and flu vaccine. Does getting a flu shot give you the flu? (No.) Do you really need a flu shot if you're healthy? (Yes.) The doctors, nurse practitioners, and physician assistants at One Medical believe flu shots are essential to protecting your health and the health of those around you. We offer quick, convenient flu shots at our calming offices — so you can get your flu vaccine and get on with your day.
It's important to know that the flu doesn't discriminate — anyone can get it, and it can be life-threatening for anyone, especially babies, older adults, and people with chronic illnesses or weakened immune systems. You can also get the flu and COVID-19 at the same time, increasing the risk of serious complications for everyone. The flu vaccine lowers your risk of getting the flu, makes symptoms less severe if you do get sick, and makes you less contagious to others. When enough people (including healthy people) get the flu shot, it helps build herd immunity, which protects everyone — even those who are unvaccinated — and prevents flu outbreaks.
It's important to get a flu shot every single year. With rare exceptions, everyone over the age of 6 months should receive the flu vaccine annually since different strains of the flu virus (influenza) circulate each year and flu shot is the most effective way to protect yourself. If you're worried about getting the flu from your flu shot, relax: contrary to popular belief, the flu shot doesn't make you sick with the flu. The version of the virus that is in the flu vaccine is either inactivated (i.e. no longer infectious) or not the virus at all (it sometimes includes a substance designed to trick your body into thinking it's the flu). Although side effects from the flu shot are uncommon, some people do feel under the weather after receiving a flu vaccine; these symptoms are not flu symptoms, but rather side effects of the vaccine activating your immune system.
Most health insurance plans cover flu shots as a preventive service and if your flu shot isn't covered by insurance, you can still get one at One Medical for an out-of-pocket cost. If you have any questions or concerns about getting a flu shot, our team is here to help.