Home
Services
Antidepressant guidance, prescriptions, and treatment plans at One Medical
There are a variety of prescription antidepressant medications out there — how do you know which one might be right for you? The doctors, nurse practitioners, and physician assistants at One Medical are trained to help you find the right treatment strategy, whether you need antidepressants, therapy, lifestyle changes, or all of the above.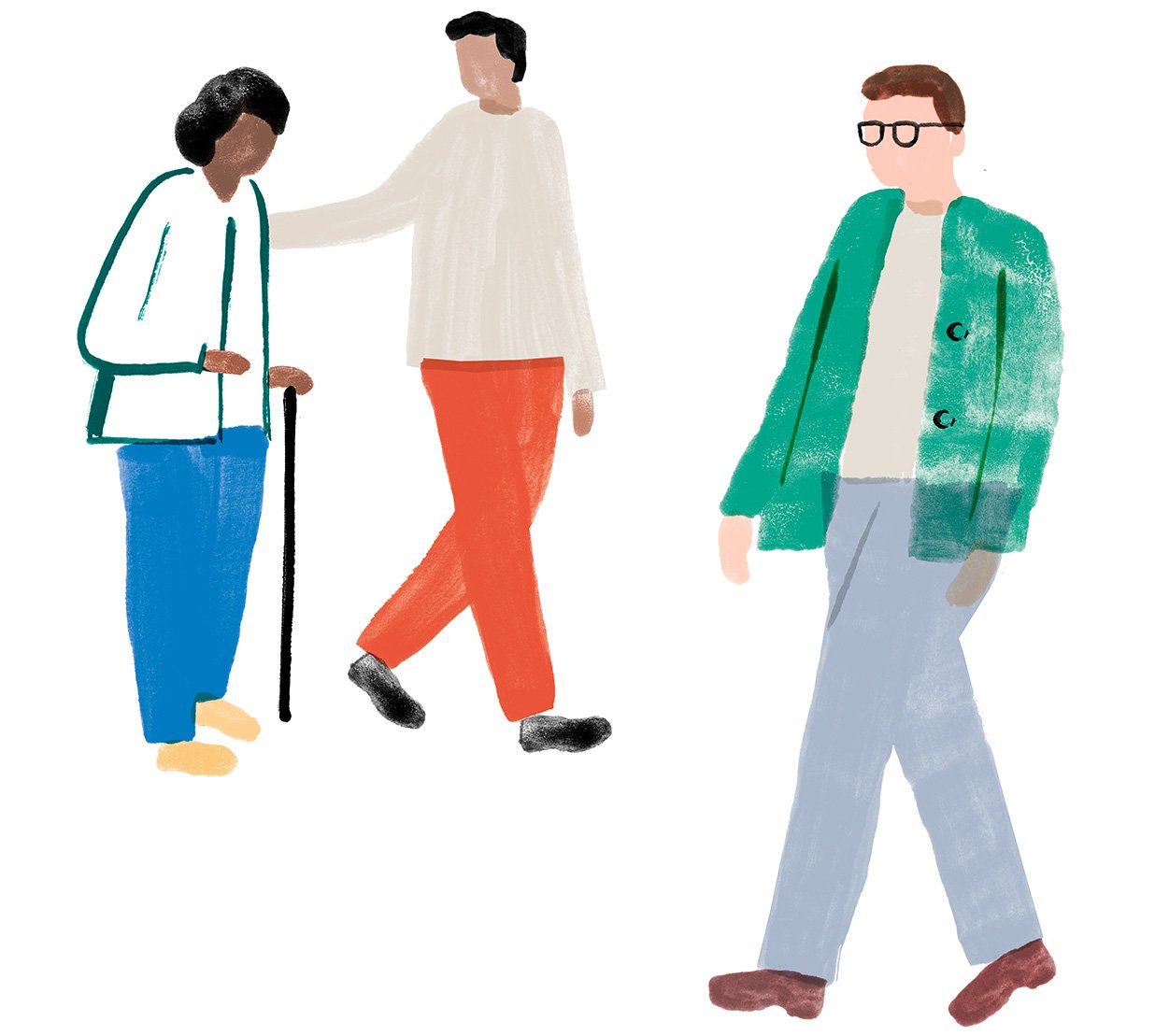 Some ways we can help:
24/7 access to providers for urgent needs
Longer appointment times
Personalized treatment plans
Prescriptions when necessary
Referrals when necessary
Wellness series
If you suffer from symptoms of anxiety, depression, or other mental health condition, you may be interested in or already taking antidepressants. Antidepressant medications are not a cure-all for mental illnesses, but they can go a long way in effectively reducing symptoms in some people. In addition to lifestyle changes, therapy, and other techniques to improve mental health, antidepressants can be a useful tool in your overall wellness.
But because every person is different, and there's such a wide variety of antidepressants available, identifying the best path for you, with or without medication, can be tricky. The primary care providers at One Medical are here to help.
Our doctors, nurse practitioners, and physician assistants consider each patient a unique individual with unique needs. They take each person's mental, physical, and emotional health into consideration when evaluating symptoms, and take great care to create thoughtful, personalized treatment plans. If you and your One Medical provider decide that an antidepressant medication is right for you, they'll work closely with you to monitor symptoms, discuss and look out for potential side effects, and manage your dose.
Your One Medical provider will also be well informed of any health conditions you may have and whether you're pregnant or breastfeeding. They'll take this information and more into account when collaborating with you on a treatment plan and they'll be mindful of potential interactions between your antidepressant and any other medications you may be taking.
One Medical's team of health experts is well versed in antidepressant medication treatment, managing prescriptions for medications including selective serotonin reuptake inhibitors (SSRIs) like Prozac, Paxil, Zoloft, Celexa, and Lexapro, and serotonin and norepinephrine reuptake inhibitors (SNRIs) like Cymbalta, Effexor XR, and more. They also frequently manage medications such as atypical antidepressants (like Remeron and Wellbutrin), tricyclic antidepressants (like Tofranil), monoamine oxidase inhibitors (MAOIs) like Parnate, and much more. While One Medical's providers are not psychotherapists or psychiatrists, our doctors, nurse practitioners, and physician assistants offer longer appointments to comprehensively evaluate and discuss mental health issues, and depending on the severity of the issue, can recommend a local specialist if necessary.