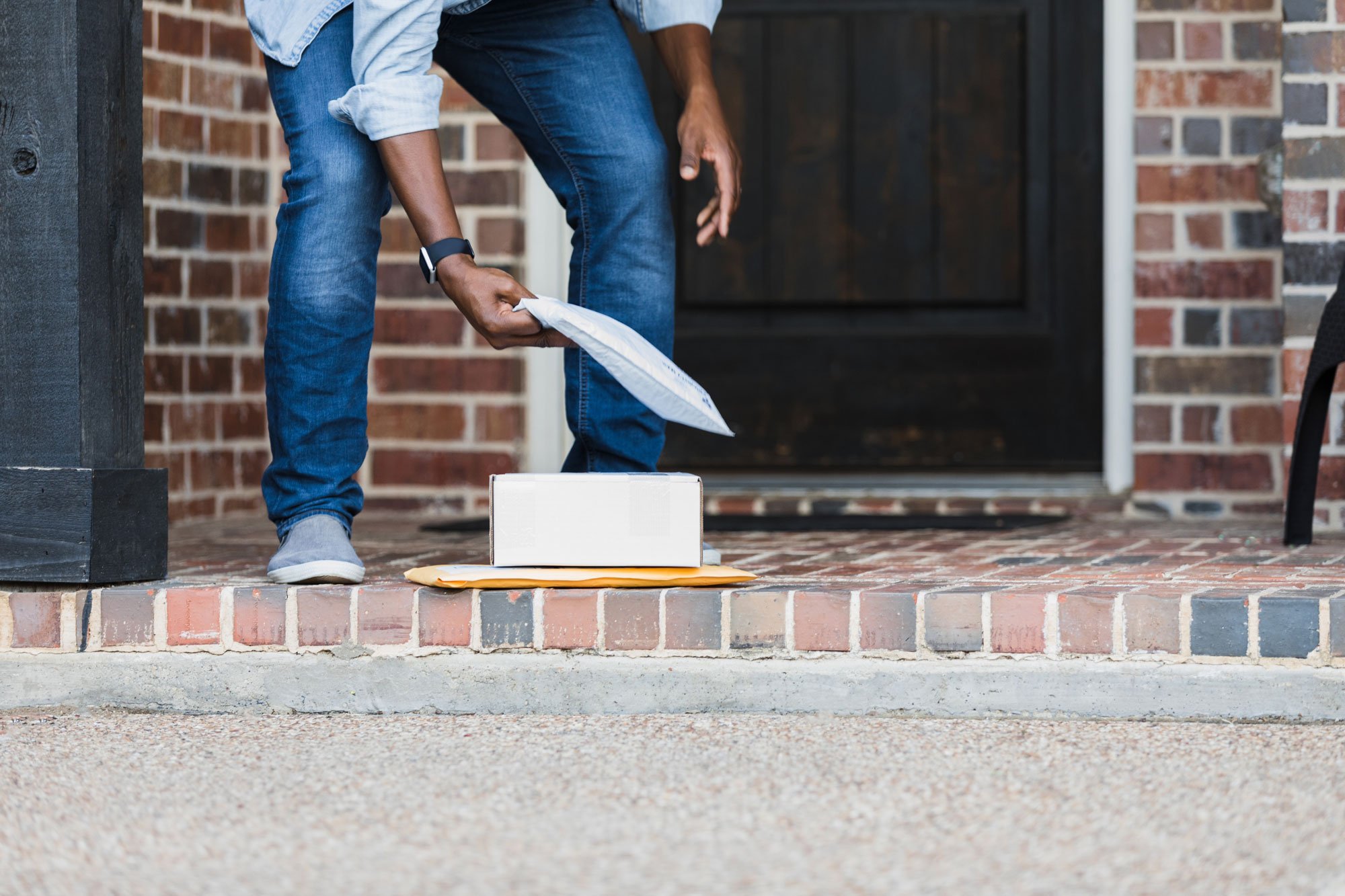 From groceries and pet supplies, to furniture and apparel, online shopping and delivery services have made it possible to us to access almost anything from the comfort of our own homes — and medications are no exception.
Modern pharmacy services have made getting medication even easier through faster, more reliable, and more cost-effective delivery solutions.
Not sure if pharmacy delivery is right for you? Here are few reasons you might consider making the switch:
Benefits of delivery
1. Convenient access
Whether you're not feeling well or just have a busy schedule, stopping by the pharmacy to pick up a medication can feel like a hassle. With delivery, you can skip the wait in line and get your medications delivered right to your door, saving you time and energy. Many pharmacies also offer a variety of quick shipping options, including same and next-day delivery, so you won't have to go without medication. Gone are the days of wondering when your medication will be arriving (or if at all); Some delivery services today allow you to track your medication shipment in real-time, and sometimes, even select a delivery slot that works best for you.

2. Better medication consistency
The inconvenience of a trip to a pharmacy can often stand in the way of a prescription refill, and in turn, your consistency with a medication. Delivery removes that hurdle so that you can stay on top of your treatment plan. With most delivery services, you can sign up for automatic refills or refill reminders, so you don't need to worry about running out of medication or missing doses.
3. Cost savings
In addition to time, using pharmacy delivery could also save you money. Online pharmacies at times offer drugs at lower prices than traditional retail pharmacies (depending on your insurance), often with 90 day supplies (vs the typical 30), and some even have additional membership or subscription programs that provide further discounts. Amazon Pharmacy, for instance, has RxPass*, which allows Amazon Prime members to pay just $5 a month for all of their eligible generic medications, with free delivery. Amazon Prime members can also save up to 80% on generic and 40% on brand-name medications with their membership**.
4. Privacy and discretion
Health is a personal and private matter, and it can be uncomfortable discussing it in a public setting. With delivery, you don't need to worry about others overhearing your conversation with the pharmacist, or disclosing your personal health information. Instead, you can order, manage, and get support with your prescriptions from the privacy of your own home. Amazon Pharmacy pharmacists, for instance, are on-call 24/7 to answer questions, talk through side effects and potential interactions, and help you manage your prescription routine.
Still unsure what type of pharmacy is right for you? Talk to your primary care provider to see if delivery is right for you.
One Medical is a part of Amazon Health Services, which includes Amazon Pharmacy.
* RXPASS IS NOT INSURANCE. Only certain medications are eligible for purchase under the program. Other limitations apply, see the full terms at RxPass Terms of Use or call 855.745.5725. See Amazon Pharmacy Privacy Notice. Administered by Inside Rx, LLC, 1 Express Way, St. Louis, MO 63121
** Average savings based on usage and Inside Rx data as compared to cash prices; average savings for all generics are 78%; 37% for select brand medications; restrictions apply. THE PRIME PRESCRIPTION SAVINGS BENEFIT IS NOT INSURANCE. Users are responsible for the cost of prescription(s) when using the card. Limitations apply. See the PrimeRx Terms and the Amazon Pharmacy Privacy Notice. Administered by Inside Rx, LLC.
The One Medical blog is published by One Medical, a national, modern primary care practice pairing 24/7 virtual care services with inviting and convenient in-person care at over 100 locations across the U.S. One Medical is on a mission to transform health care for all through a human-centered, technology-powered approach to caring for people at every stage of life.
Any general advice posted on our blog, website, or app is for informational purposes only and is not intended to replace or substitute for any medical or other advice. 1Life Healthcare, Inc. and the One Medical entities make no representations or warranties and expressly disclaim any and all liability concerning any treatment, action by, or effect on any person following the general information offered or provided within or through the blog, website, or app. If you have specific concerns or a situation arises in which you require medical advice, you should consult with an appropriately trained and qualified medical services provider.